Mila Kunis and Ashton Kutcher Were 'Friends With Benefits' Before Getting Married
Mila Kunis and Ashton Kutcher are one of the cutest couples in Hollywood. They grew up together while starring on That '70 Show, where they played each other's love interests during the first few seasons of the sitcom. Kunis played Jackie, the stuck up rich girl with a secret heart of gold. Kutcher took the role of Kelso, the hunky popular kid with a brain the size of a goldfish. Long after the series ended, Kunis and Kutcher rekindled their friendship. Turns out, their friendship had some benefits to it as well.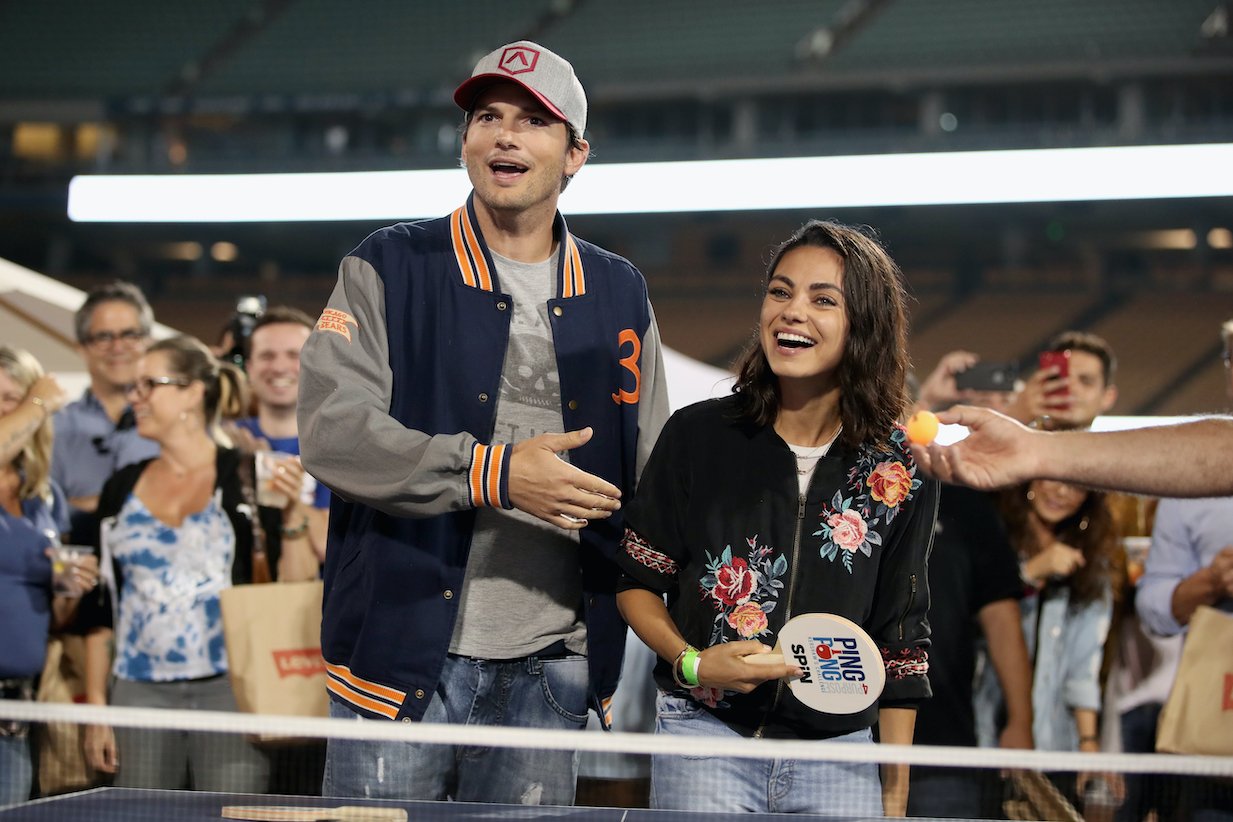 Ashton Kutcher was Mila Kunis' first kiss
It doesn't get much cuter than that, folks. On the set of That 70s Show, Kunis shared her very first kiss with her future husband, Kutcher. The No Strings Attached actor describes the kiss in People Magazine.
"I was so nervous," he recalls. "She acted so cool. She seemed as if she'd done it a thousand times. I was the one with the butterflies in my stomach."
Their sweetness doesn't end there. The now-married couple was so close back in the day, that Kutcher used to do his future wife's chemistry homework! Now, the happy couple seems better than ever. Just a quick look at Kutcher's Instagram page, and you'll see how close they still are. In one post, we see the two lovebirds cozying up next to each other at Disneyland. In another, Kutcher and Kunis are spotted gazing into each other's eyes. 
Ashton Kutcher and Mila Kunis were friends with benefits before getting married
After wrapping up That '70s Show, Kunis and Kutcher both went on to become some of the most successful names in Hollywood. While Kutcher starred in several blockbuster hits such as Up in the Air and Jobs, Kunis stunned fans with her acting chops in Forgetting Sarah Marshall and The Black Swan. 
Yet hilariously enough, both Kutcher and Kunis starred in movies around the same time that center around the concept of "friends with benefits." While Kunis starred in Friends with Benefits, Kutcher took a leading role in No Strings Attached. Although both films conclude that sleeping with a friend never works out, the actors proceeded to engage in this sort of relationship with each other. 
In an interview with James Corden, Kunis recalls their experience. She spills, 
"The truth is, we both did a movie. I did a movie called Friends with Benefits, he did a movie called No Strings Attached. And if we would have just paid attention to how those movies turned out, we would know that we can't go into a relationship this way. And yet, we did exactly as both those movies foretold. We literally shook hands and we were like 'we're gonna have fun because we're both single and young…'

Three months later, we're living together, six months later, we're married and have a kid… We clearly didn't watch the end of either one of our movies."    
The couple hilariously claps back at divorce rumors
It seems like Kutcher and Kunis have a bond that cannot be severed. In a recent Instagram post uploaded to Kutcher's account, he and Kunis respond to a tabloid that says "it's over" between them. They laugh it off, proving that it is far from over and that the two of them are better than ever.