Mila Kunis Once Shared The Secret To Her and Ashton Kutcher's Lasting Marriage
While it's clear that Kutcher and Kunis were made for each other, it turns out that their compatibility isn't the only thing that's helped their marriage last.
Mila Kunis and Ashton Kutcher are one of the cutest — and most — beloved couples in Hollywood. Though they've only been married for five years, the duo has proven that they were destined to be together and that their love only gets stronger with time.
While it's clear that there were made for each other, it turns out that their compatibility isn't the only thing that's helped their marriage last. Keep reading to find out the secret behind Kunis and Kutcher's loving and enduring union.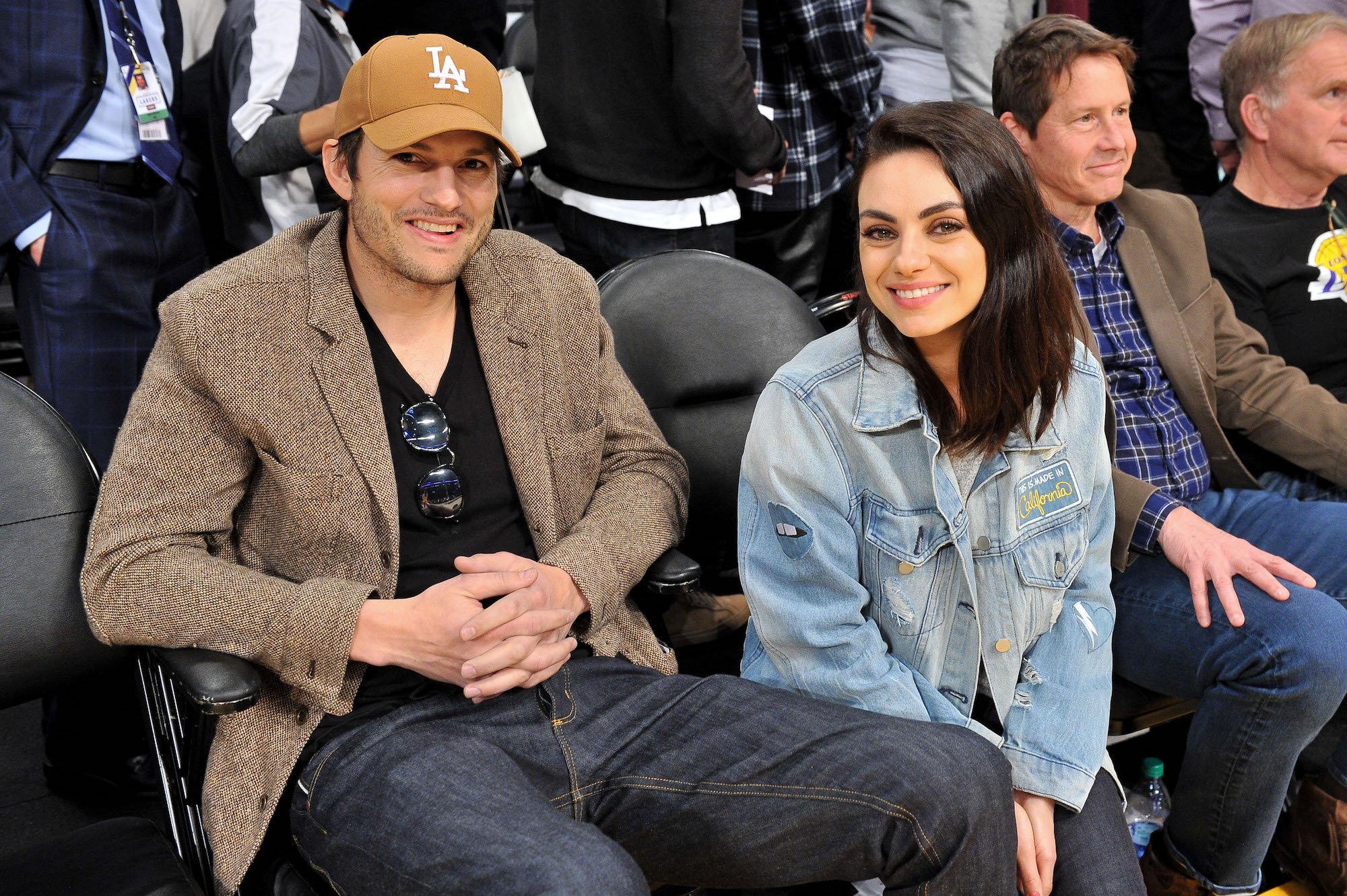 Mila Kunis and Ashton Kutcher met on the set of 'That '70s Show'
Kutcher and Kunis have known each other for much of their lives.
The pair met in the late '90s on the set of That '70s Show. Though they played each other's love interests on the hit sitcom, their relationship in real life was strictly platonic due to their significant age gap.
With Kunis only being 14-years-old when she landed the part of Jackie Burkhart and Kutcher already in his 20s during the show's filming, the pair didn't see themselves being a couple at that time.
Instead, the duo developed a close friendship that remained intact during their days as co-stars. As time passed, Kutcher and Kunis continued to view each other as just pals.
However, when they ran into each other at an award show years later, Kunis saw Kutcher in a different light and soon found herself smitten with the man she initially wasn't attracted to.
"We were at an awards show, and I was backstage," the Bad Moms actor recalled during Marc Maron's "WTF" podcast, per Today, in 2018. "I was like looking around, and there was like a really beautiful man from the back. I was like, 'What a very nice stature of a gentleman.' I was literally, like, 'Ooh, he's kind of hot.' I was single. And then he turned around, and I was like, 'Oh, my god! It's Kutch!' I thought it was the weirdest thing that I was checking this guy out, and it was somebody I'd known forever."
Kunis and Kutcher were friends with benefits before getting married
After reconnecting backstage at the award show, Kutcher and Kunis decided to turn their friendship into a "friends with benefits" relationship.
Since both had just gotten out of long-term relationships, the actors just wanted to have a good time and weren't looking for anything serious. However, after just a few months, both realized that they had real feelings for each other and ultimately decided to give a relationship a try.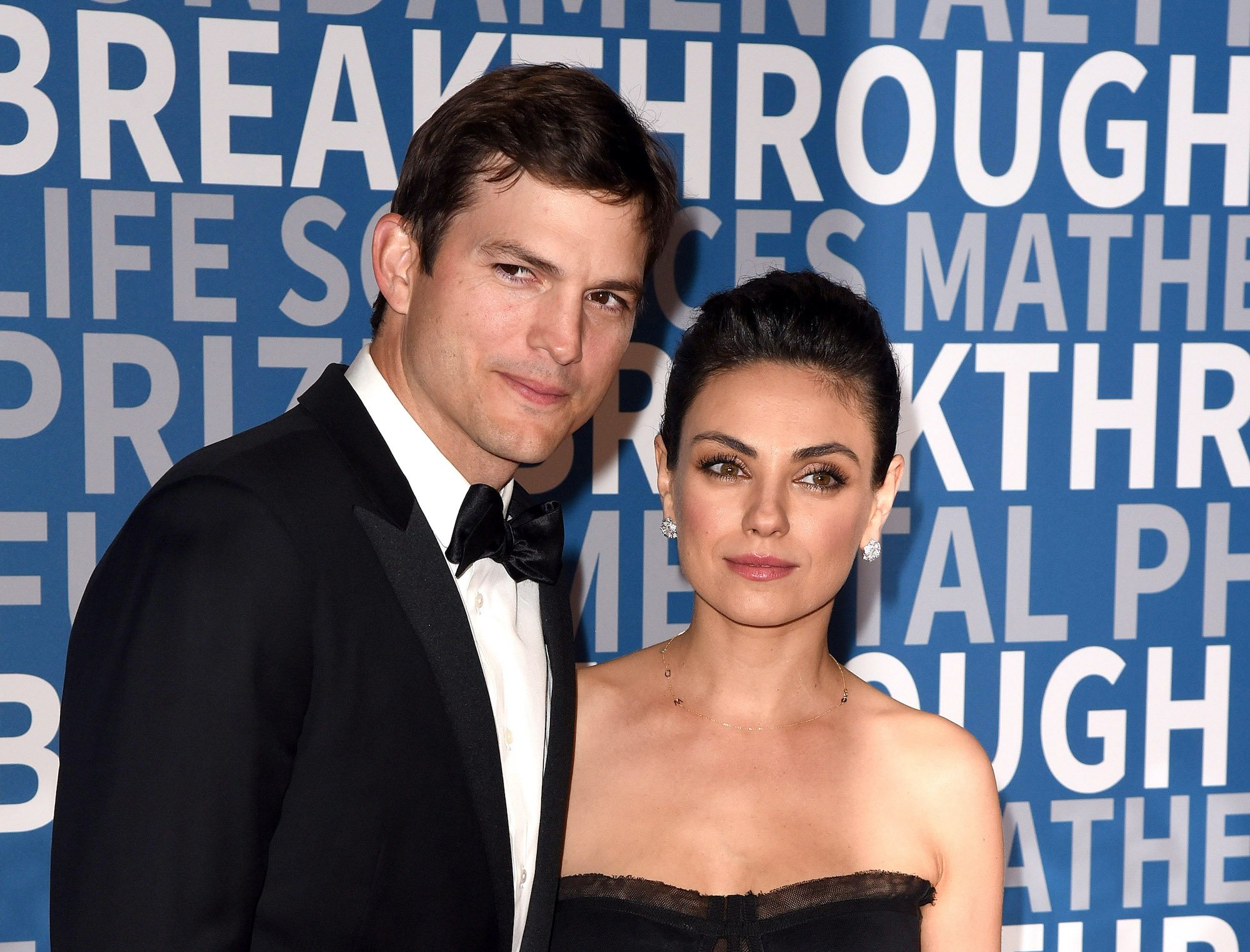 In 2012, it was confirmed that Kutcher and Kunis were officially dating. Nearly two years later, the pair got engaged, and in July 2015, they tied the knot.
Today, Kunis and Kutcher are still happily married and have two children together — daughter Wyatt, 6, and son, Dimitri, 3 1/2.
Though the couple has been the target of break up rumors on more than one occasion, they continue to expertly shut down speculation that they're headed toward divorce and prove that their relationship just keeps getting better with time.
Here's how Kunis and Kutcher keep their marriage strong
Since Kunis and Kutcher are the epitome of the perfect Hollywood couple, many have wondered how the pair has maintained such a strong and loving relationship all these years.
While having known each other for so long likely has something to do with it, Kunis previously revealed the simple secret to her and Kutcher's lasting marriage.
"Communication is key," the actor told E! News at the A Bad Moms Christmas premiere in 2017.
While being open and honest with each other has been working in the couple's favor, it just so happened that that's not the only reason their marriage is so strong.
During a 2017 interview with E! News, Kunis revealed that she never gets annoyed by Kutcher, which could explain why the couple's bond has yet to be severed.
"I can give you an honest answer, and this is going to be the opposite of what people want to hear. My husband does not annoy me. He doesn't. He really doesn't," she shared. "I don't know if this happens later. We've only been married for a handful of years. You know, it's very much in the honeymoon phase of things."
She added, "We still really love and like each other daily. We really do. I have an unbelievable partner in crime. I really do, and I'm so grateful for it every day."