Mila Kunis Trained For 3 Months For 'Black Swan': 'I Broke My Body'
When actor Mila Kunis began preparing for Black Swan—undoubtedly one of the best ballet movies of all time—she had only three months to learn one of the world's most difficult art forms. And while her co-star, Natalie Portman, had trained in ballet from a young age, Kunis had no formal training. Looking back, she says the training to become Black Swan's Lily was some of the most intense physical work she's ever done. 
Mila Kunis starred in 'Black Swan' as ballerina Lily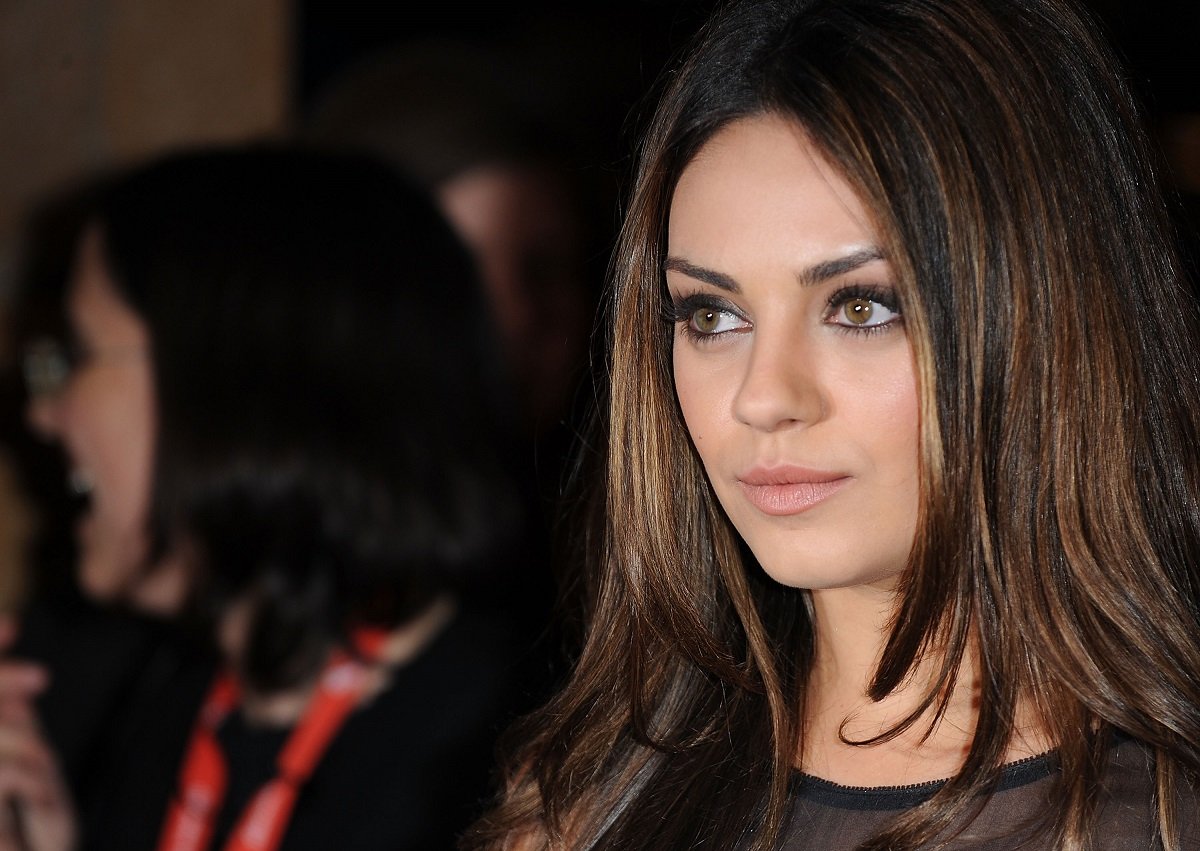 Black Swan follows Portman's Nina, a ballerina in a prestigious New York City company. When the film begins, Nina is already struggling under the intense physical and emotional demands of the craft. Her stress is exacerbated when she is pitted against fellow ballerina, Lily (Kunis), for the role of prima ballerina in the company's performance of Tchaikovsky's Swan Lake. Nina succeeds in claiming the role but begins to show signs of debilitating mental distress as the performance draws near. 
Cast opposite her, in the role of the black swan, is Lily. Like Nina, Lily is a gifted dancer. But, whereas Nina's strength is in her technical approach to the craft, Lily is a sensual dancer that magnetizes the attention of everyone around her—especially the audience. As Nina and Lily's friendship grows, so does Nina's jealousy, until she discovers she is not the white swan at all.
The intense training Mila Kunis did for Black Swan' included dance, cardio, and Pilates.
Though Kunis naturally embodied Lily's magnetism in Black Swan, the actor came to the role having no formal dance training. With little time to prepare, Kunis began an intense training routine. In addition to ballet, it included cardio and cross-training with Pilates.
In a 2022 interview with Vanity Fair, Kunis recalls director Darren Aronofsky describing the training involved with the part. "I can do it," Kunis remembers telling him. The actor then laughs, "Oh my God, I broke my body."
To train Kunis for Black Swan, the production hired a private ballet coach, Alexandra Blacker. In an interview for Backstage, Blacker says it was not only about teaching the dance move. Kunis also had to get into ballerina shape. Recognized as one of the most physically demanding art forms in the world, ballet dancers must be in peak physical shape in nearly every way. And Kunis needed to reflect that.
Blacker says that, in addition to the dance lessons, Kunis did Pilates exercises, cardio workouts on a bicycle, and other kinds of fitness cross-training. "[Kunis] had to lose a lot of weight—not that she wasn't slender to begin with," Blacker says. "But for the movie, she had to be waif thin." 
Kunis also points out that, as intense as the training was, it was originally supposed to be more so. The day before production was set to begin, the film lost its budget and was pushed back three months. As a result, Kunis gained three additional months to train. "So, for that," Kunis tells Vanity Fair, "I'll always be oddly grateful that we lost the money initially."
The hardest part of Mila Kunis' 'Black Swan' training was learning to dance like Lily
Even under the best tutelage, attempting to learn in a handful of months what trained dancers spend their lives studying is an ambitious feat. 
Reflecting on her time spent training Kunis for Black Swan, Blacker says that the most difficult part of training Kunis was that, while Nina is a very technical dancer, Lily is exceptional because she breaks with technicality to convey emotion, thus creating her magnetism onstage. 
"[Lily] is free-spirited and needs to have a very beautiful, sensual quality to her dancing," Blacker says. "So not only did I have to teach [Kunis] how to dance in the framework of a ballerina, but I also had to teach her how to make everything she did look effortless, which is of course the hardest thing for any ballet dancer to do." 
Though Kunis admits in her interview that she, at one point, thought she couldn't do it, her hard work paid off and her character, Lily, was utterly captivating in Black Swan.