Mila Kunis Was Totally Embarrassed When Ellen DeGeneres Asked Her Questions About Ashton Kutcher: 'You Are in Such Trouble'
Mila Kunis and Ashton Kutcher attained fame thanks to That '70s Show, and they're now married with kids today. While it took many years for the actors to find each other, they seem ultra-happy with where their relationship is at. And at the beginning of their romance, Kunis was roasted by Ellen DeGeneres on The Ellen DeGeneres Show when it came to her feelings for Kutcher.
Here's what happened years ago on The Ellen DeGeneres Show and why Kunis couldn't stop blushing.
Mila Kunis and Ashton Kutcher's romantic relationship started as a fling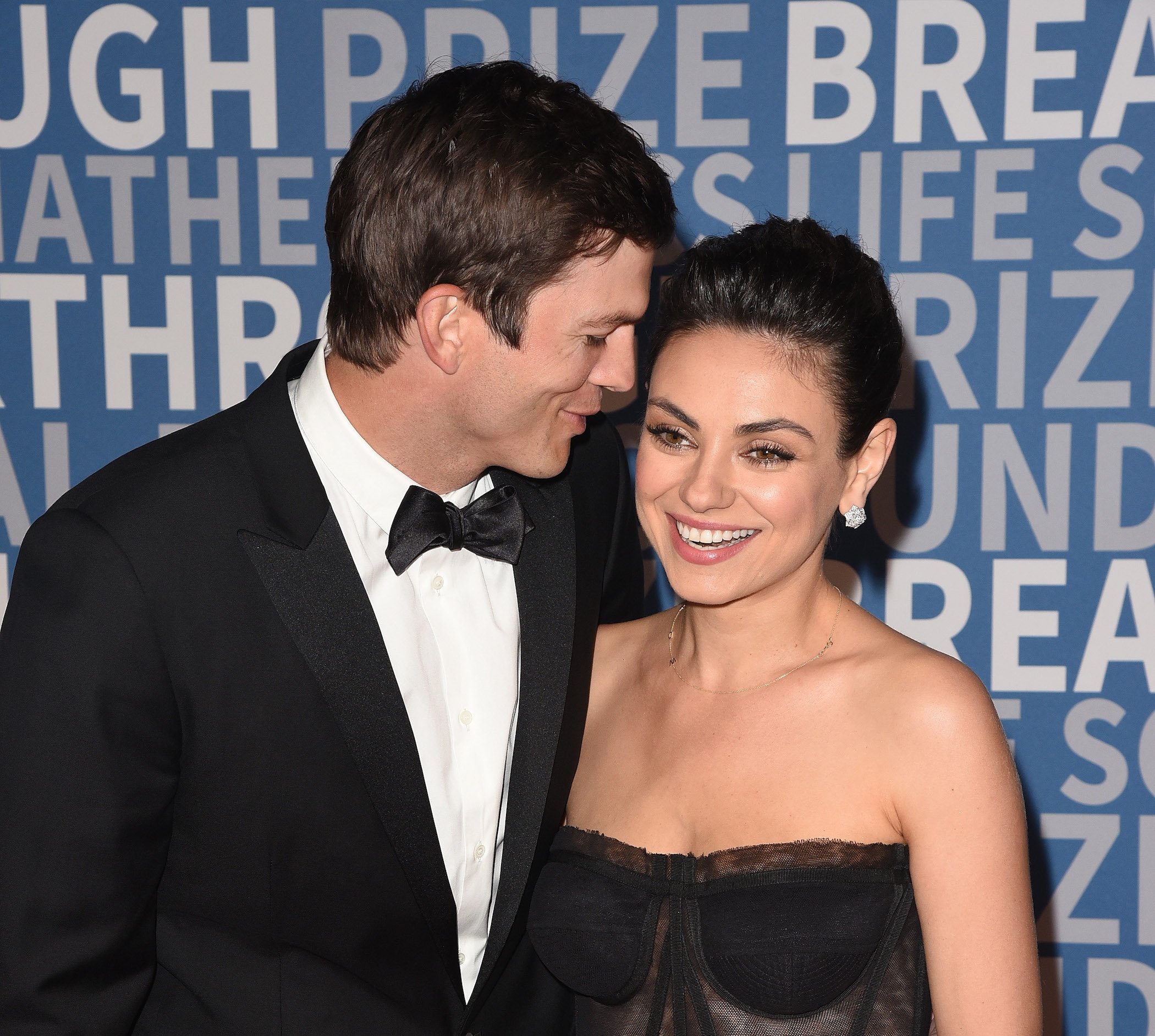 While Kunis and Kutcher were on-screen romantic partners in That '70s Show, it took them years to actually develop an attraction to each other off-screen. Kunis told Marc Macon's WTF podcast that when she would kiss Kutcher on the show, she felt absolutely nothing for him, Today reports.
"It's the weirdest story that nobody believes, but it's the god's honest truth," Kunis said. "There was nothing there, and it was like … whatever."
Later on (and post-divorce from Kutcher's marriage to Demi Moore), Kunis and Kutcher hooked up. "Let me be clear — Ash and I hooked up," she added. "Literally, I did a movie called Friends With Benefits, he did a movie that was very similar, No Strings Attached. We lived our movies out." But their attraction, friendship, and love grew. While Kunis attempted to break off the romance before her feelings could develop, Kutcher liked her too, and they quickly moved in together.
Ellen DeGeneres embarrassed Kunis at the beginning of her relatonship
DeGeneres loves roasting and embarrassing her celebrity guests (though, of course, it's all in good fun). And she couldn't help herself when it came to Kunis. Before Kunis and Kutcher were officially dating, Kunis visited The Ellen DeGeneres Show — and she was quickly bombarded with questions from the comedian.
"You were on that show, That '70s Show, and I'm just wondering, do you keep in touch with that cast at all?" DeGeneres asked Kunis after first talking about Kunis' Valentine's Day plans.
"Yeah, yeah, we all keep in touch," Kunis laughed, clearly seeing where the conversation was headed.
"Anybody more than the others?" DeGeneres asked while projecting images of Kunis and Kutcher together from the show. "That's Ashton Kutcher!" DeGeneres then added as Kunis laughed. "How is he doing, I wonder? Have you talked to him at all? When's the last time you talked to him? I'm just asking. It's entertainment. It's a showbiz question."
"You know … give or take a couple minutes," Kunis answered, clearly embarrassed. "My eyes tear up when I get nervous. … You are in such trouble."
Fans love how much Kunis was blushing over Kutcher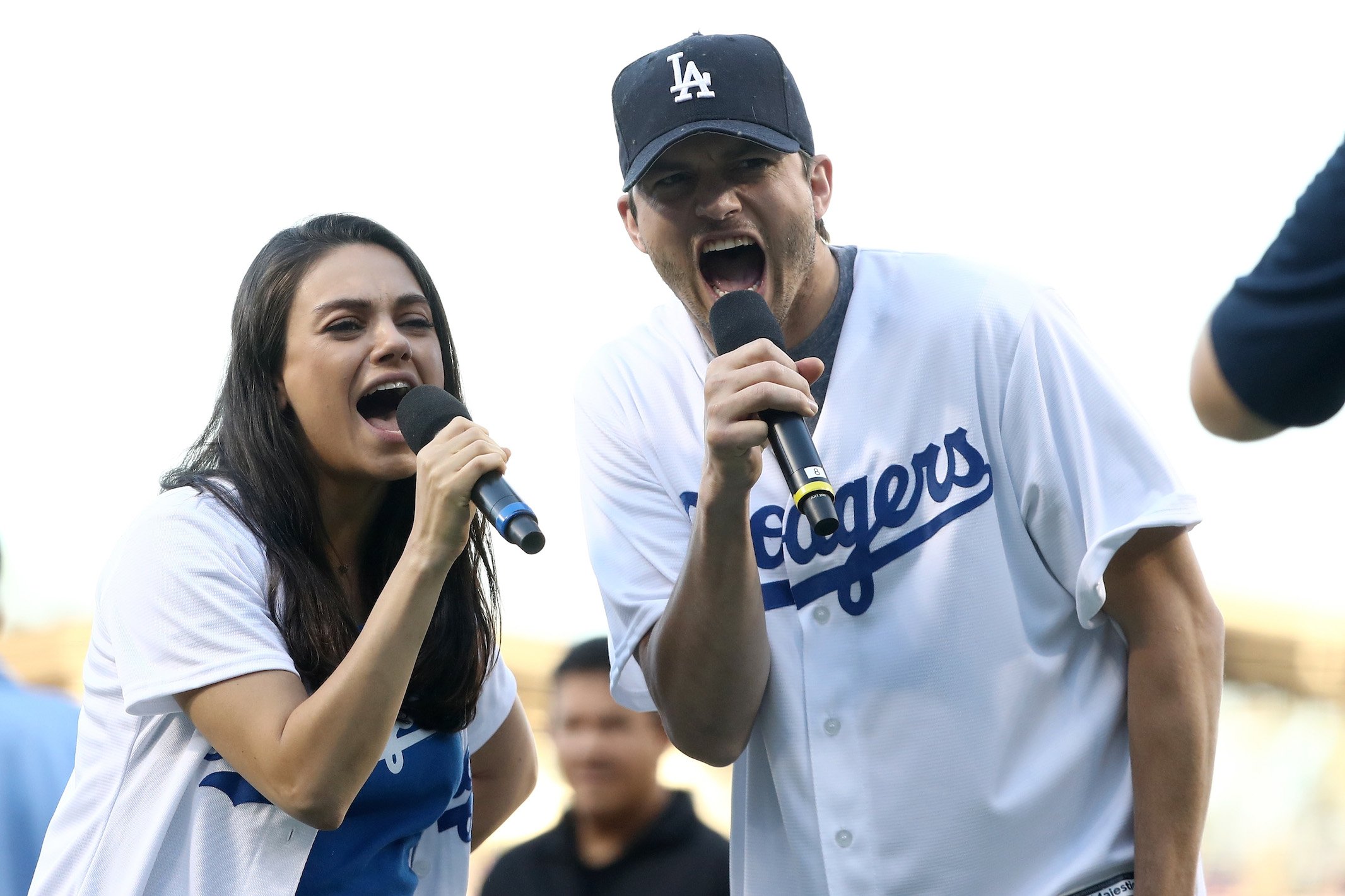 While Kunis was clearly embarrassed by DeGeneres asking about Kutcher at the time, she couldn't keep her romance a secret. And fans adored the crush she had on her previous co-star.
"She's like a 14 year old with a crush," one fan commented on the video.
"She's so in love with him it's adorable," another fan wrote.
"Can we appreciate her absolute honest reaction and how she's so transparent over personal things," yet another fan added.
"Ellen is so talented to make a theme into real action," yet another wrote. "That was so good."
Now that Kunis, Kutcher, and DeGeneres are all neighbors, we're sure they'll be laughing about this moment for years to come.
Check out Showbiz Cheat Sheet on Facebook!