Miles Teller Once Asked Damien Chazelle About Being Dropped From 'La La Land': 'What the F***, Bro?'
As some may know, actors Miles Teller and Emma Watson were originally tapped to star in the Oscar-winning La La Land. The highly critically acclaimed film was directed by Damien Chazelle, who first worked with Teller on Whiplash. But the filmmaker would go on to choose Emma Stone and Ryan Gosling in the starring roles, leaving Teller a bit stumped.
Damien Chazelle considered casting Miles Teller in 'La La Land' because of 'Whiplash'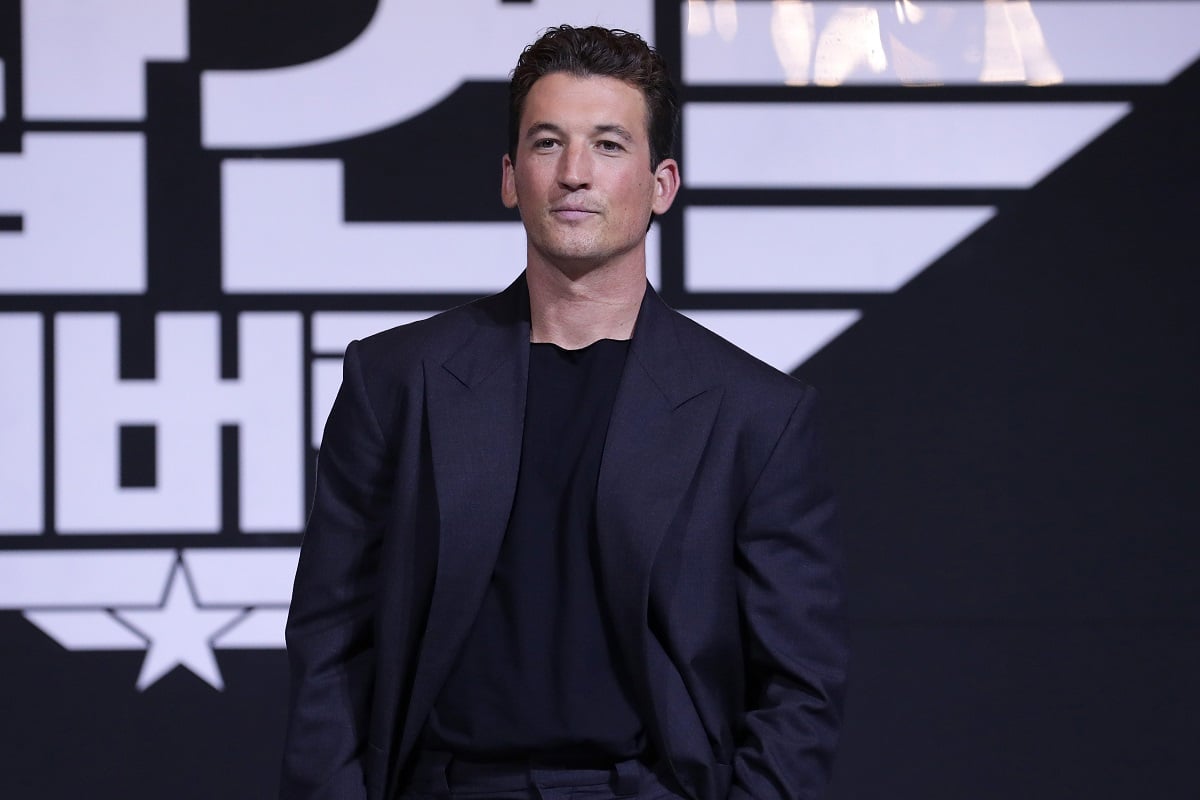 Chazelle and Teller would first collaborate with each other on the hit feature film Whiplash. When Chazelle wrote the script, he always intended to cast Teller in the film's lead role.
"Damien wrote the script with me in mind. He saw me in Rabbit Hole. By the time I got the script, I was the director's first choice. I was told to read the script and get back to them. I didn't even meet Damien until after I had accepted," Teller once told Deadline.
Chazelle hadn't directed a feature before Whiplash, but that didn't matter to Teller at the time. The Top Gun star was so enchanted by Whiplash's script that it compensated for the filmmaker's inexperience.
Their work together would eventually lead to Chazelle eyeing Teller for his sophomore feature.
"But I loved working with him in Whiplash. That's why he and I started talking about doing this one together. And I think he's an extraordinary actor and I can't wait to see Bleed for This," Teller once told Uproxx.
How Miles Teller reacted to being dropped from 'La La Land'
Chazelle once confirmed that the casting for La La Land originally looked much different than what it ended up as. He confirmed that both Emma Watson and Miles Teller were considered for the hit musical. Without getting into details, Chazelle chalked up the casting change to fluctuating circumstances in the movie business.
"And neither of those casting things wound up lasting or working out. But it was part of the up and down of this movie: that we were about to make it, we were about to not make it, about to make it, about to not make it," he said.
However, Chazelle chose not to comment on Teller's reaction to being dropped from the project. Speaking to Esquire, the War Dogs star admitted that the sudden change caught him by surprise.
"And I got a call from my agent, saying, 'Hey, I just got a call from Lionsgate. Damien told them that he no longer thinks you're creatively right for the project. He's moving on without you,'" Teller recalled.
In response, Teller decided to send Chazelle a text.
"'What the f***, bro?'" he wrote.
Why Emma Watson wasn't in 'La La Land'
For Emma Watson, not being in the film was all a matter of timing. The Harry Potter alum had already made a commitment to Beauty and the Beast. So when La La Land was briefly on the table, she couldn't make the scheduling work.
"With a movie like Beauty and the Beast it's like three months prep, it's like three or four months shooting, it's in the UK," she once said on Lorraine. "I had to be there to do that and, as I was saying before, you can't half-arse a project like this – you're in or you're out. And I was like, 'I've kinda got to be all in', and so this was really where my heart was and I knew I had to fully commit and make sure that I did this."
RELATED: Emma Stone's 'La La Land' Performance Cost More than the Movie Itself