How Did Miles Teller and Shailene Woodley Meet?
Miles Teller and Shailene Woodley have been good friends for years. They once revealed how they met and why they have a strong bond. This is how the movie stars met and more about their friendship.
How did Miles Teller and Shailene Woodley meet?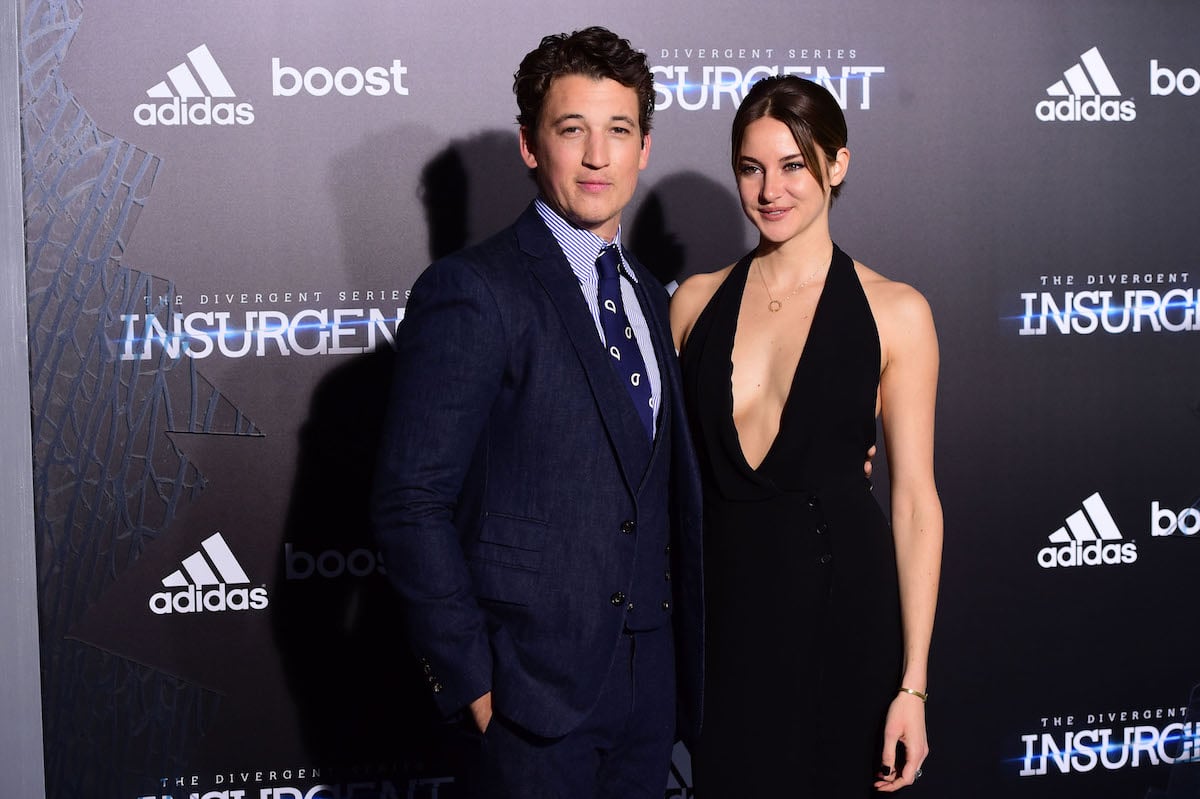 RELATED: Shailene Woodley on Vulnerability and Meeting Sebastian Stan, Jamie Dornan
The actors met when they were cast for the 2013 movie, The Spectacular Now. Sutter Keely (Teller) spends his time partying while Aimee Finecky (Woodley) is a nice girl. The high school seniors fall in love despite their very different lifestyles. Woodley talked to Vanity Fair about meeting her co-star back in 2013.
"We met right before we began filming," the actor said. "We ate lunch together and then talked for about two or three hours and then went straight to Georgia. We just naturally became friends and he became my brother for life. I want to do a movie a year with him."
Teller also explained their chemistry in an interview with Indie Wire. "We're not very showy actors, and I think our technique is just to be very present," he said. "So if she does something very different in the scene, I'm going to respond to that and vice versa, which is nice, because you don't have to force somebody to come along with you. It's just very natural."
They both had their first sex scene in 'The Spectacular Now'
RELATED: Shailene Woodley Has to 'Forgive Herself' Thinking Back at her 'Awkward as Hell' First Kiss
The actors had to get close physically for their roles because Sutter and Aimee have sex. Woodley explained why that scene was actually her favorite in the movie.
"It was both of our first times having an onscreen [sex] scene," she told Vanity Fair. "It was such a safe, comfortable environment and I am so grateful that it was with Miles, because he was such a gentleman and made me feel very comfortable and nurtured."
She continued, "And I think I made him feel very comfortable and nurtured. It was really sweet. We wanted it to just feel natural. Just the way that it was filmed, with just James and a camera, and the way it was lit, it was really easy to forget that anyone was in the room aside from Miles and I."
They worked together again in 'Divergent'
RELATED: What Is Miles Teller's Net Worth?
Woodley starred in the Divergent franchise playing Tris. This time Theo James played the other lead character as Four. Teller was also in the movie playing Peter.
Teller said the action movie producer saw him in The Spectacular Now and offered him a role in the franchise. He auditioned to be Four but didn't get it. The actors haven't worked together for some time. But they still keep in touch. They were seen hanging out together in Hawaii with her fiancé Aaron Rodgers and his wife, Keleigh Sperry Teller, in May of 2021.