Miley Cyrus and Noah Cyrus Finally Released Their First Official Collaboration
Ever since Noah Cyrus launched her solo music career, fans have been dreaming of her collaborating with big sis Miley Cyrus.
Outside of a few impromptu performances at music festivals and concerts over the years, they've never given an official performance until joining forces for Miley's Backyard Sessions. They've also never released a song together. But now, at long last, that has changed.
Miley Cyrus and Noah Cyrus' first collaboration is here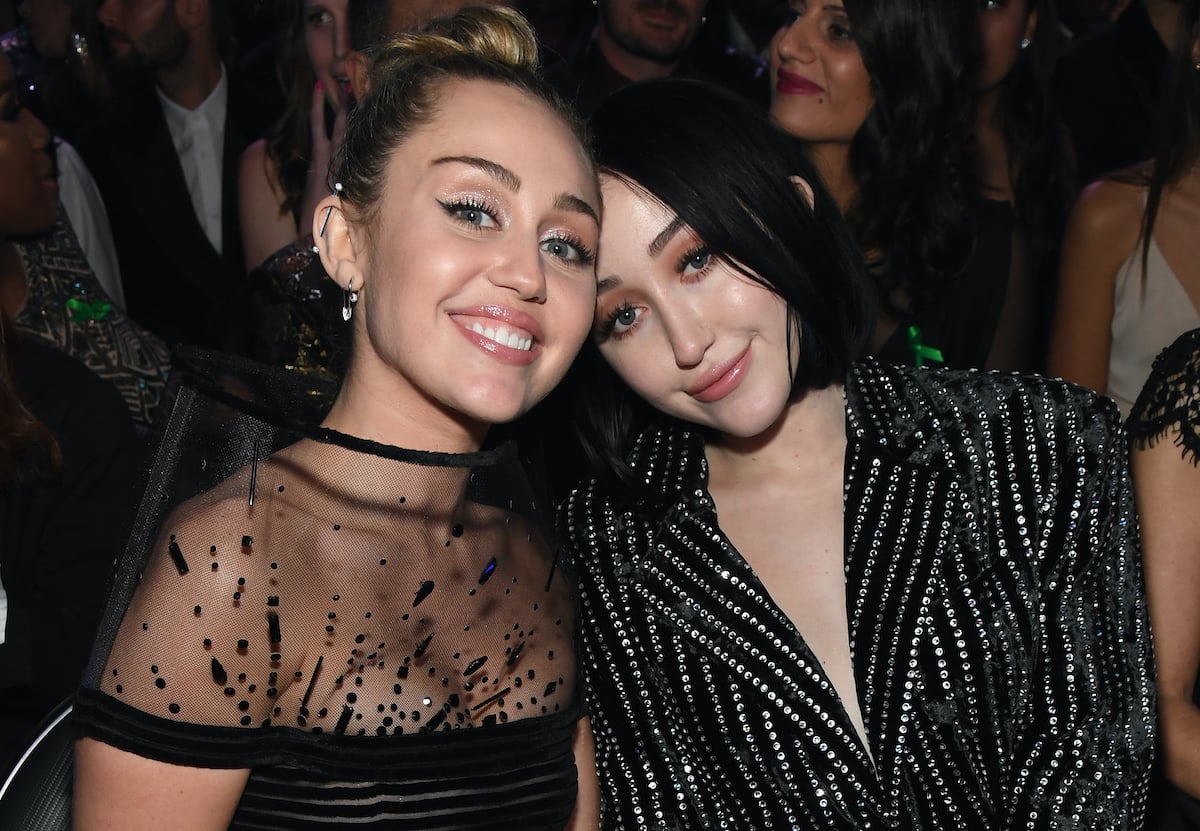 Miley and Noah performed a melodious duet of Noah's "I Got So High That I Saw Jesus" during the Backyard Sessions for MTV Unplugged on Oct. 16. The song is on the 20-year-old's latest EP, THE END OF EVERYTHING, which was released on May 15. Their voices were eerily similar in the performance, which served as a dreamy slow jam for Miley's musical series.
As with most of Miley's live performances nowadays, the duet was recorded live and made available for purchase and on streaming platforms, marking Miley and Noah's first official song together.
The Cyrus sisters surprised fans with the song release on Oct. 25. As Noah tweeted,
I GOT SO HIGH THAT I SAW JESUS FT. @MileyCyrus out now everywhere !!!! no one knows how excited we are to be releasing something together for the very first time. thank u sissy for singing with me and as always making it sound effortlessly beautiful
Miley retweeted the post, and also tweeted the song link with a simple heart emoji. The song's cover art shows the sisters walking hand-in-hand through a field at golden hour. It's a vibe.
RELATED: Is Miley Cyrus' New Album 'Plastic Hearts' About Liam Hemsworth?
Will Noah Cyrus be featured on Miley Cyrus' new album?
It's been an exciting few weeks for Miley fans. For starters, the 27-year-old has been performing cover after cover of famous rock songs and releasing them as singles.
So far, she's performed "Maneater" by Hall & Oates, "Heart of Glass" by Blondie, "Boys Don't Cry" by The Cure, "Zombie" by The Cranberries, "Communication" by The Cardigans, Nico's "These Days," and the Cowboy Junkies version of The Velvet Underground's "Sweet Jane." (She also covered Britney Spears' "Gimme More" and Billie Eilish's "My Future," as a treat.)
"Heart of Glass" and "Zombie" were released as singles, like the Noah duet, and Miley also confirmed on Twitter that "Zombie" will be on her upcoming album, Plastic Hearts, coming Nov. 27.
On Oct. 23, a Miley fan account tweeted, "You can now also stream @MileyCyrus' cover of 'Zombie', which will be featured on her upcoming album #PlasticHearts – Out on 11/27!" Miley herself retweeted it, indicating that the user's claim about "Zombie" was accurate. The album will also undoubtedly include "Midnight Sky," Miley's latest original song.
RELATED: Miley Cyrus 'Melted Down' When She Saw This 1 Britney Spears Performance
Miley Cyrus' new album 'Plastic Hearts' comes out Nov. 27
It's not yet known if Miley and Noah's "I Got So High That I Saw Jesus" will be included on the album, but fans can be sure the album will document the last two years of the "We Can't Stop" singer's life.
In these last two years alone, Miley got married to and divorced from Liam Hemsworth, had two highly publicized relationships with Kaitlynn Carter and Cody Simpson, and rebranded her entire career to prepare for this new rock era.
Hopefully, this era will also bring more collaborations from Miley and Noah, because fans can't get enough of their dreamy voices singing in tandem.