Miley Cyrus Calls Out Her Record Label, Explains Why 'Plastic Hearts' CDs Aren't Yet in Stores
Miley Cyrus just wants to feel something, and right now she's feeling frustration. Her highly anticipated rock album, Plastic Hearts, dropped on Nov. 27. While the album is currently available to stream and purchase online, fans were disappointed to discover that the physical CDs weren't available in stores.
In a tweet on Nov. 29, Cyrus explained the issue, saying she's just as disappointed in her record label for the mistake as her fans are.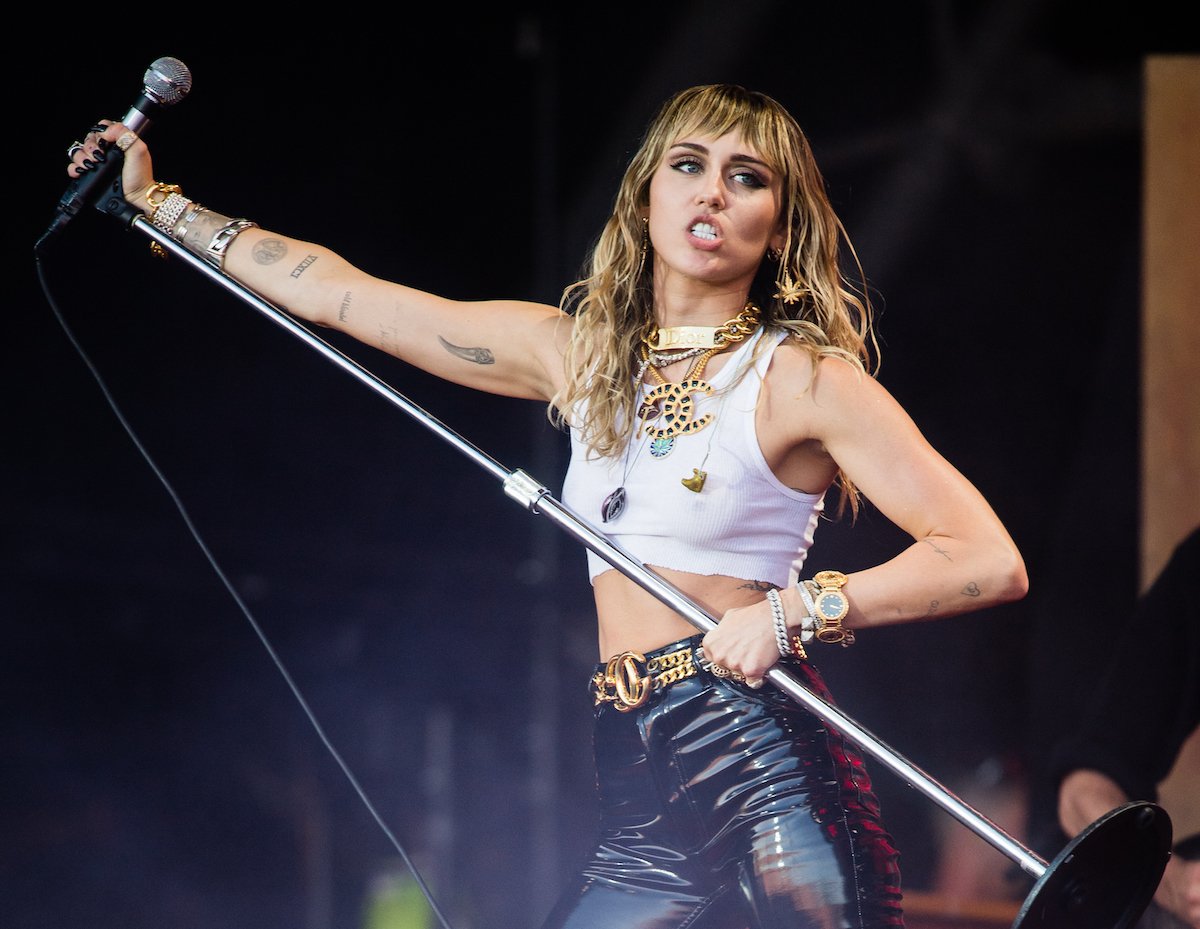 Why isn't 'Plastic Hearts' available in stores?
Cyrus' fans were excited to buy the singer's 7th studio album in stores on Black Friday, the day Plastic Hearts came out. Some fans were ready to go get a copy in person, while others ordered theirs online ahead of time. But the eager fans soon learned that their online orders were delayed and the CDs were not yet in stores.
One fan tweeted a collection of screenshots from Twitter users who were complaining about the inaccessibility of the physical albums in stores like Target and Barnes & Noble. One of the tweets revealed that their online order got pushed to Dec. 15, which means the purchase won't count towards the first week of Plastic Hearts sales.
Cyrus' fans were eager to support the singer's newest album by purchasing physical copies, no doubt with the hopes that the album would debut at No. 1. That is still possible, given that streams count towards album sales on the Billboard charts, but it's still a let down nonetheless.
RELATED: Did Miley Cyrus Tease the Theme of Her Dua Lipa Collaboration 'Prisoner' a Month Ago?
Miley Cyrus said she's 'equally/if not more frustrated' about the 'Plastic Hearts' CDs
Cyrus explained in a tweeted statement why the stores weren't carrying her latest album.
"My fans are everything to me & to know y'all are disappointed when going out to stores/calling/checking stock to be let down I am equally/if not more frustrated," she wrote. As the statement continued:
"When choosing 11/27 THE SUGGESTED DATE for album release my team and I were never told major retailers don't stock physical albums on Black Friday and wouldn't get copies of PH until a few weeks after release. The packaging of the record is intimate, honest, and a visual reflection of the sound of my new record that I am so proud of. It was created BY ME personally at home making art FOR YOU. I want it in your hands!

I've outgrown blame. It's a waste of time & energy. This album was a labor of love and nothing can sabotage my admiration for the record my collaborators & I have created. xxMC"
Cyrus, who is signed to RCA Records, might not be too affected by the lack of physical albums in stores in the grand scheme of things, as the CDs will be available in December, but this scheduling mistake could result in lesser album sales for Plastic Hearts' debut week. Her fans might see the statement and stream the album even more in an effort to boost album sales.