Miley Cyrus' Dad Felt Britney Spears Could Make His Daughter a Stripper
Miley Cyrus and Britney Spears are both icons who know how to court controversy. Interestingly, Billy Ray Cyrus worried Spears might make his daughter into a stripper. Here's a look at what Spears did to trigger this response.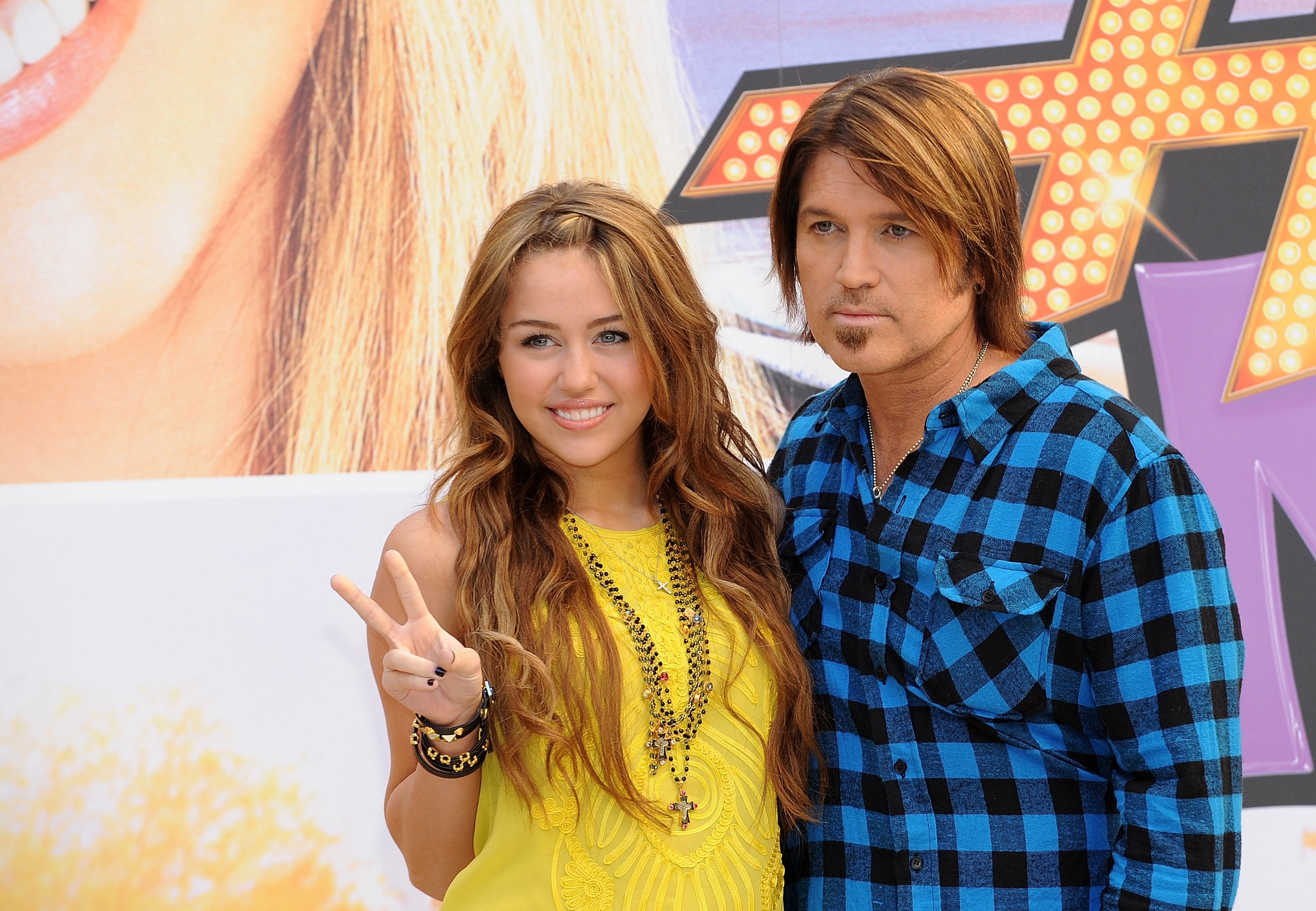 The Britney Spears video that triggered an obsession in Miley Cyrus
Cyrus and Spears had similar career arcs. Both started out on squeaky clean Disney Channel shows before graduating to a life of pop hits and scandals. Apparently, Cyrus started drawing inspiration from a young age. According to Digital Spy, she was interested in one of Spears' videos in particular. 
"My dad [Billy Ray Cyrus], I remember when the '[I'm] Slave 4 U' video came out he shook his head and was like, 'My girl's going to turn into a stripper, I'm scared' because I wanted to be hot like Britney," Cyrus recalled. According to The Independent, Cyrus further discussed her reaction to the "I'm a Slave 4 U" video on an episode of Alan Carr: Chatty Man.
"I was obsessed with her ['I'm a Slave 4 U'] video," she recalled "That was the first head shake I got from my dad when the video came out, as I tried to re-enact the whole film. Britney once performed across the street from my dad's apartment in Canada – but there was no way I was going at that point as I was always trying to re-enact everything she did." 
Why the video for 'I'm a Slave 4 U' sticks out
Billy Ray's concerns are interesting. The video for "I'm a Slave for You is quite risque. Spears bares her midriff and dances in what appears to be a club or a sauna. Either way, her face was very sweaty. Add that to a song that appears to allude to grinding and sadomasochism and "I'm a Slave 4 U" gets about as provocative as a mainstream music video can be. It's easy to see the "I'm a Slave 4 U" video as a predecessor to the videos for Cyrus' songs "We Can't Stop" and "Wrecking Ball" due to its sexual nature.
How the public reacted to 'I'm a Slave 4 U'
So did "I'm a Slave 4 U" resonate with the public as much as it resonated with Cyrus? The track reached No. 27 on the Billboard Hot 100. It's far from one of Spears' bigger hits, especially considering she's topped the Billboard Hot 100 multiple times.
However, the chart performance of "I'm a Slave 4 U" reflects the state of Spears' career around the release of her album Britney. Other singles from the album like "Overprotected" and "I'm Not a Girl, Not Yet a Woman" failed to crack the top 40 as well. Spears was still a huge celebrity at the time but her fame temporarily overshadowed her commercial success. However, while the public didn't take to "I'm a Slave 4 U," it clearly had a major impact on Cyrus.