Miley Cyrus Doesn't Agree With Madonna's Comments About COVID Being an 'Equalizer'
Miley Cyrus has been on a lot of people's minds and social media feeds lately. She's doing a lot of promo and performances for her upcoming Plastic Hearts album release on Nov. 27 and fans love that she's embracing a more rocker vibe. And in a new interview, she touched on the COVID-19 pandemic and how she doesn't agree with Madonna's controversial opinion on it. 
Miley Cyrus pointed out the way COVID-19 has shown inequality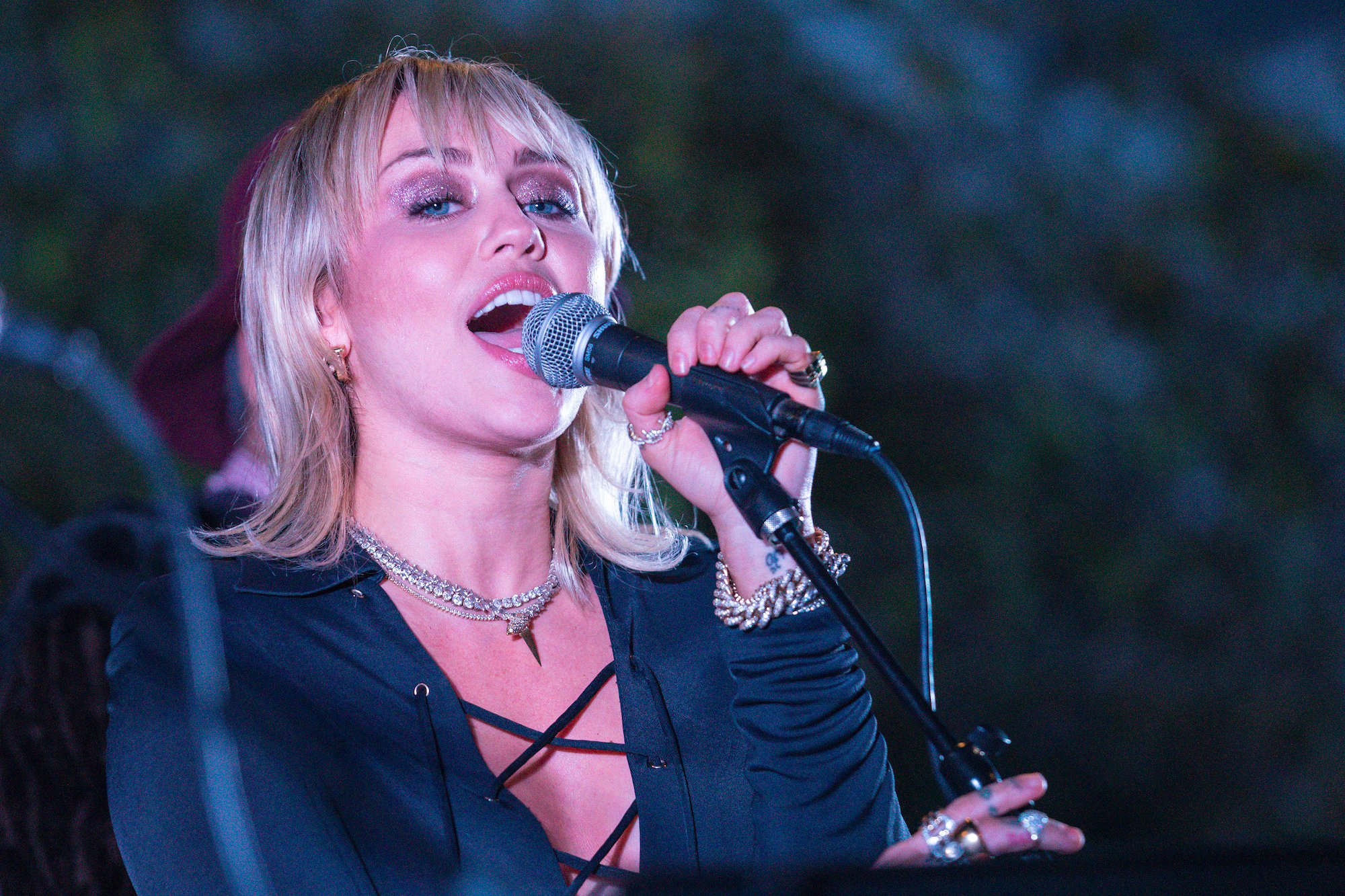 While doing more press in preparation for her album release, Cyrus appeared on Skavlan, a Norwegian-Swedish talk show hosted by Fredrik Skavlan, a Norwegian host and journalist. Cyrus' appearance on the show took place on Oct. 30 and premiered on YouTube Nov. 2. Skavlan asked Cyrus if she agreed with Madonna's comments on COVID-19 being an equalizer. 
"I don't agree with that," Cyrus answered simply in a clip posted to Twitter on Oct. 30 by the account @TheMileyTimes. "I think that we've seen more divide recently than I have in my lifetime, just because we're really understanding the division between race and wealth and that wealth and health can actually be the same thing. And I think that that's unfathomably wrong."
Cyrus went on to say that's why the upcoming Presidential Election is so important.
"So no, I do not believe COVID has been a great equalizer in any way," Cyrus finished.  
What did Madonna say about COVID-19?
So what is it that Madonna said? A lot, it turns out. In a now-deleted Instagram video, the singer was in a "milky bath" full of rose petals according to CNN. This was in March, not long after the pandemic hit America. At the time, the publication reported that 341,000 contracted COVID-19 globally. As of Nov. 2, over 46 million people have had the virus and over 1.2 million have died, according to the John Hopkins University of Medicine's Coronavirus Resource Center. 
"That's the thing about COVID-19," Madonna said in her video. "It doesn't care about how rich you are, how famous you are, how funny you are, how smart you are, where you live, how old you are, what amazing stories you can tell… It's the great equalizer and what's terrible about it is what's great about it."
Madonna hasn't stopped making "controversial" statements about COVID-19 either, according to The Washington Post. In July she praised a viral video of Stella Immanuel who spread misinformation about COVID-19, calling her a "hero." 
So, along with saying COVID-19 is "terrible" but a good thing because it "made us all equal" she's shared unvetted info to her 15.5 million followers. Instagram flagged it as false and it's also been deleted. 
Cyrus said that Dolly Parton gave her a COVID-related reality check
In addition to sharing her thoughts on COVID-19 and more, Cyrus also said that her godmother Dolly Parton gives advice to her (of course). But one thing Parton told Cyrus more recently stood out to her. 
"I hadn't been seeing her that much lately because I had gotten so busy right before this year, before 2020. 2019, I was touring a lot and doing a lot of festivals," Cyrus said. "And one of the kinds of spanks she gave me was, 'We didn't need a pandemic to keep us apart. You haven't come to see me anyways.' And I was like, 'Ouch.' So she was saying that I hadn't spent enough time with her."
And Cyrus said that Parton sends everything via fax, so it's in writing. Much harder to ignore or delete than a text message. The "9 to 5" singer knows how to deliver a reality check. On a more serious note, Cyrus also said Parton has taught her a lot through her kind actions.
"The kindness just outshines the talent times a trillion," Cyrus said. "Her kindness is… what has gotten her to be loved by all. I mean you know something's wrong with someone if they don't love Dolly Parton. That's like not loving kittens or something. It's just weird."