Miley Cyrus Dressed as a Giant Heart for the 'Hannah Montana' Episode 'Jake… Another Little Piece of My Heart'
Miley Stewart dresses as Hannah Montana. This character also isn't afraid to dress in crazy costumes, including one with hearts and pink wings.
Miley Stewart's heart is always in the right place — even when she's dressing in a costume and crashing a friend's wedding. During one episode of Disney Channel's Hannah Montana, this character dressed as an afro-wearing Las Vegas cupid.
Disney Channel introduced viewers to the teen pop sensation named Hannah Montana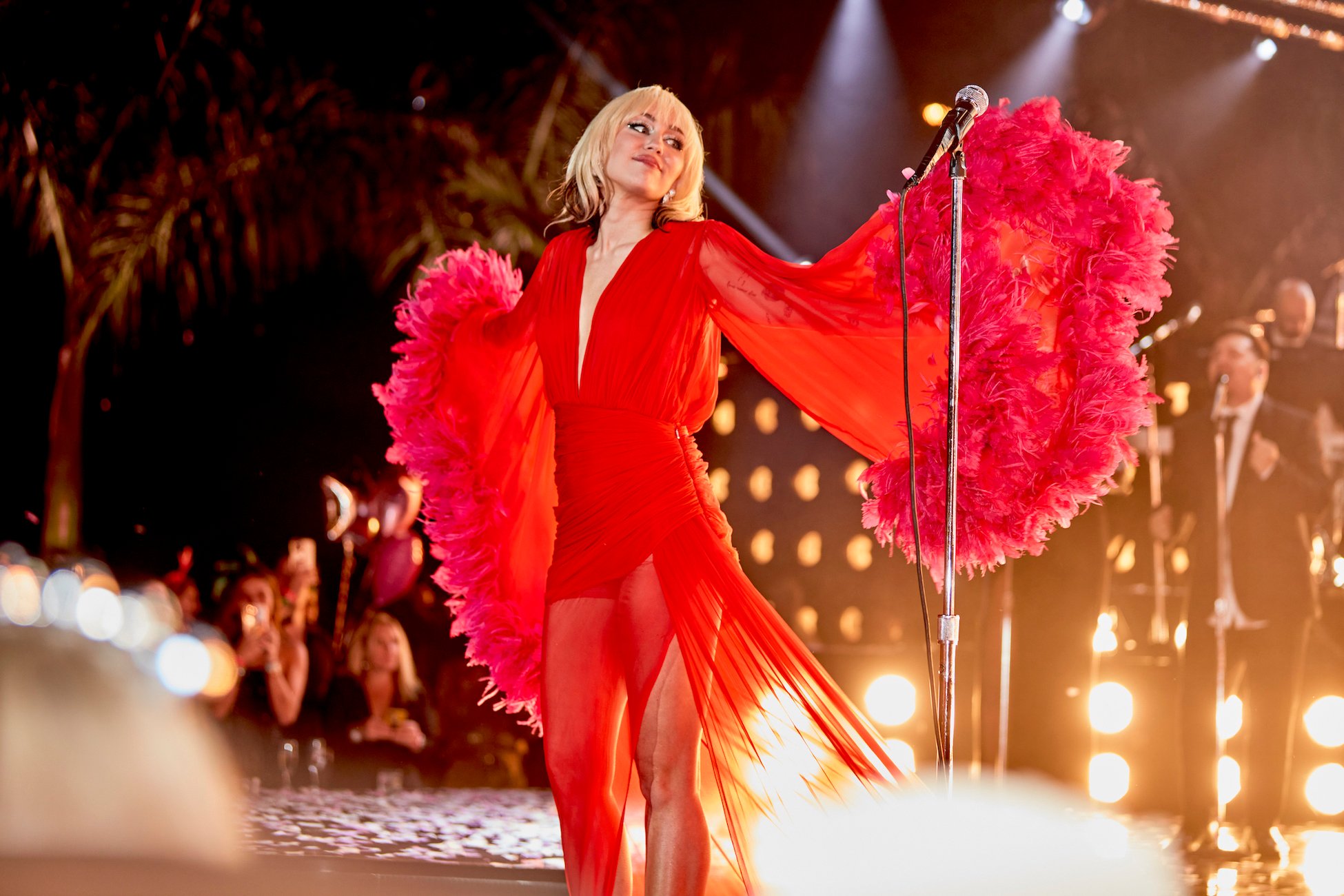 This character got the best of both worlds. By day, Miley Stewart (portrayed by Miley Cyrus) was a regular high school student. By night, she performed as the international pop sensation named Hannah Montana.
Miley was just an "ordinary girl." As a result, this character had her fair share of boy-related drama. That mainly started when a new student (and the self-proclaimed greatest actor of his generation) Jake Ryan enrolled in her high school. 
Jake Ryan and Miley Stewart were known for their on-again-off-again relationship. With Jake getting special treatment in high school, Miley Stewart became jealous. With the actor fake dating his co-star, she got even more jealous. Eventually, Miley and Jake admitted they liked each other. 
Miley Cyrus starred in the 'Hannah Montana' episode 'Jake… Another Little Piece of My Heart'
Even though Miley and Jake broke up, these two still shared a close relationship. That's why in the "Jake… Another Little Piece of My Heart" Hannah Montana episode, Miley Stewart was shocked to learn Jake was getting married. In Las Vegas. To Hannah Montana's close friend Traci Van Horn.
Miley thinks Jake is too young to get married. As a result, this character created an elaborate scheme to break the couple up. She dressed in a heart-themed outfit and attempted to officiate the wedding. 
Miley Stewart broke up the love birds with her pink wings and large wig. Too bad the couple was never in a real relationship. Jake revealed the whole ordeal was a prank to get back at Hannah Montana for crashing his movie set. 
Miley called Jake a jerk for pranking her. If the surprise proved anything, though, it was that Miley Stewart was still attracted to Jake. After the two kissed, the audience learned that the feeling was mutual.
Miley Cyrus had several crushes and heartbreaks throughout Disney Channel's 'Hannah Montana'
Miley Stewart had several heartbreaks throughout this Disney Channel original series, even briefly fangirling over the Jonas Brothers and a famous tennis player. There was a love triangle between Miley Stewart, her guitar player Jesse, and her ex-boyfriend Jake Ryan. 
During season 3's "He Could Be The One," the artist chose Jake as her partner, although she later broke up with the movie star after he cheated on her. Just before the series ended, Miley Stewart dated Jesse again, giving the bad boy a second chance.
Episodes of Hannah Montana are available for binge-watching on Disney's streaming platform, Disney+.