Miley Cyrus Fans Think Her Latest Seductive Instagram Posts Prove She's 'Still Hurting' From Liam Hemsworth
Miley Cyrus and Liam Hemsworth were together for a decade before calling it quits. Since then, they both moved on with new relationships. While Hemsworth is still dating his model girlfriend, Gabriella Brooks, Cyrus is now single after breaking things off with musician Cody Simpson.
Now, Cyrus is posting a number of seductive videos to Instagram — and fans think it's a sign she's still deeply wounded from the divorce. Here's what they're talking about.
Miley Cyrus dished on how her relationship with Liam Hemsworth felt like an addiction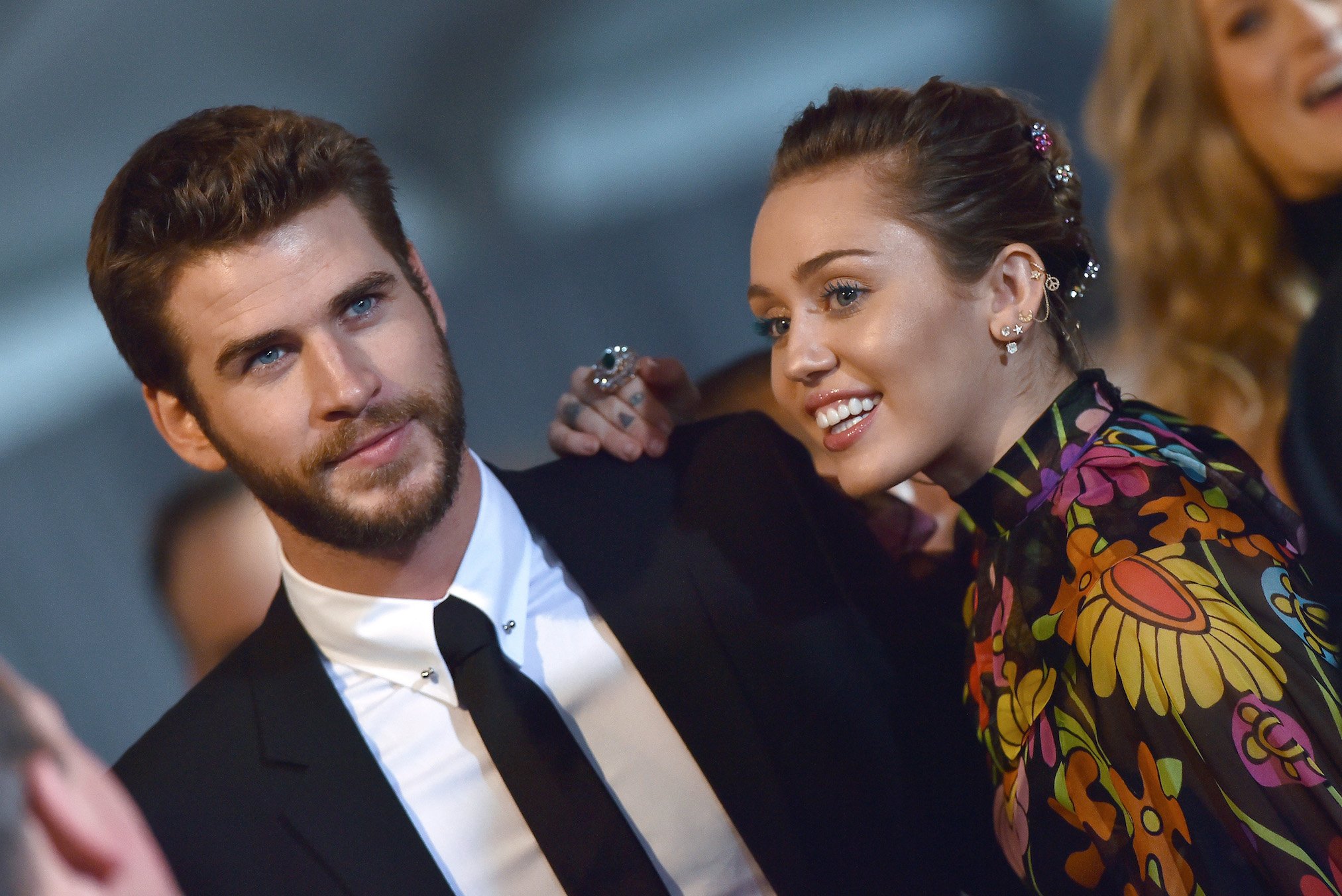 Many still hope Cyrus and Hemsworth will eventually get back together one day — but it seems that ship has sailed. The two were on and off for a decade before marrying at the end of 2018 and divorcing for good in January 2020. Since then, Cyrus has talked about the relationship.
"It was that thing that I just needed, not because we were in love anymore, but because of the comfort and because my brain said, 'oh, this feels better. This is comforting,'" Cyrus explained to Joe Rogan. "But actually, knowing that I was giving in to an addiction made me feel way worse. I had the hangover. Next day, OK, we sleep together, next day, we wake up, I'm totally hungover. It felt like a relapse every time I'd go back."
While Cyrus and Simpson seemed better matched, they also couldn't make their relationship work. And she noted to Joe Rogan that her next relationship has to be with someone who can take care of themselves.
"I don't need a man or a woman that's going to take care of me," she added. "I can take care of me 'cause I've got money, I've got all the things that I need to take care of myself. I need them to be able to take care of them."
Cyrus posted a number of seductive videos to Instagram
Cyrus isn't used to being single, but it seems she might be embracing it now. While her Instagram typically shows off her vocal chops with clips of her performances, she's trying something new now. She posted a few videos nearly-nude showing her playing with her hair and looking at the camera seductively.
The singer took to her Instagram Story to share even more clips. "Being single means having more alone time to video myself stripping naked to Joan Jett," she captioned her Story.
Some celebrities have commented positively on the posts despite their controversial nature. And given Cyrus' past, this behavior isn't too surprising.
"So hot," Vanessa Hudgens wrote.
Fans think she's still hurting
While Cyrus might just be embracing her single wild side, some fans think this is a sign she's still hurting from the divorce from Hemsworth and possibly from her breakup with Simpson.
"Miley, it's OK girl, I know you're still hurting from your divorce, but class it up babe, act like a lady,take care of yourself, get a pet, and just chill out and make good music, good will come your way," one fan commented on one of Cyrus' recent posts.
"How much longer we are pretending everything is OK?" another wrote on another post.
"As a strong woman, I'm a little worried, a little exasperated, and a lot repulsed," yet another added.
Others think Cyrus is just fine and has been quite open with this side of herself for a long time.
"For the people who are commenting, 'What the hell is going on with her?,' to be fair, she's been open about being like this for years. This isn't new. Also, I DIG IT," another added.
We're sure Cyrus is just being unapologetically herself — and she seems unbothered by the negative commentary. We hope she's doing just fine and is moving past her failed relationships the best she can.
Check out Showbiz Cheat Sheet on Facebook!