Miley Cyrus' 'Jolene' Cover with Sister Noah Cyrus Wasn't Her First Time Covering Dolly Parton's Song
Miley Cyrus is one of the world's biggest musical artists, a star who's gone through many transformations in the public eye. The 29-year-old, best known for bold pop songs like "Wrecking Ball" and "Midnight Sky," is the goddaughter of country music legend Dolly Parton. Cyrus has paid tribute to her godmother on several occasions, even giving a unique spin on some of Parton's songs.
Recently, during Cyrus' New Year's Eve TV special, she covered Parton's iconic hit "Jolene." She even welcomed her younger sister, Noah Cyrus, on stage with her to sing the song. 
Noah and Miley Cyrus covered 'Jolene' for NBC's New Year's Eve celebration
Miley's televised New Year's Eve celebration, co-hosted with Pete Davidson, featured a lot of big names and iconic moments. However, the fan-favorite segment was when Miley brought her younger sister, Noah, on stage with her to sing "Jolene." The two sisters have different vocal styles, but their voices blended perfectly to bring the song to life.
Many fans commented on the YouTube video of the duet, remarking that the song has never sounded better. "Miley is such a professional, and her gorgeous sister has a great voice. This gotta be one of the best duo and musical version of Jolene. Really love it," one fan commented.
Another said, "They really should work together more, their different musical tastes styles, just complement each other so well. That performance was electric, the dynamic worked so well, and Noah's voice is just getting better and better — terrific."
Miley covered 'Jolene' during her legendary Backyard Sessions
Of course, diehard Miley Cyrus fans know she's covered "Jolene" on several occasions. Most notably, her 2012 Backyard Sessions featured the young artist showcasing her incredible range and vocal prowess with this song. At the time, Miley was known as "Hannah Montana" in the titular TV series. Her Backyard Sessions did a lot to introduce fans to the fact that she is capable of so much more. 
To date, the Backyard Sessions YouTube video has over 330 million views, proving that Miley's interpretation of "Jolene" stands the test of time. But this wasn't even the first time she's publicly sung the song. In 2010, Miley joined Parton herself onstage to perform an adorable version of the song. Clearly, Miley not only loves the song "Jolene" but loves paying tribute to her legendary godmother, too.
Miley encourages sister Noah's budding rock career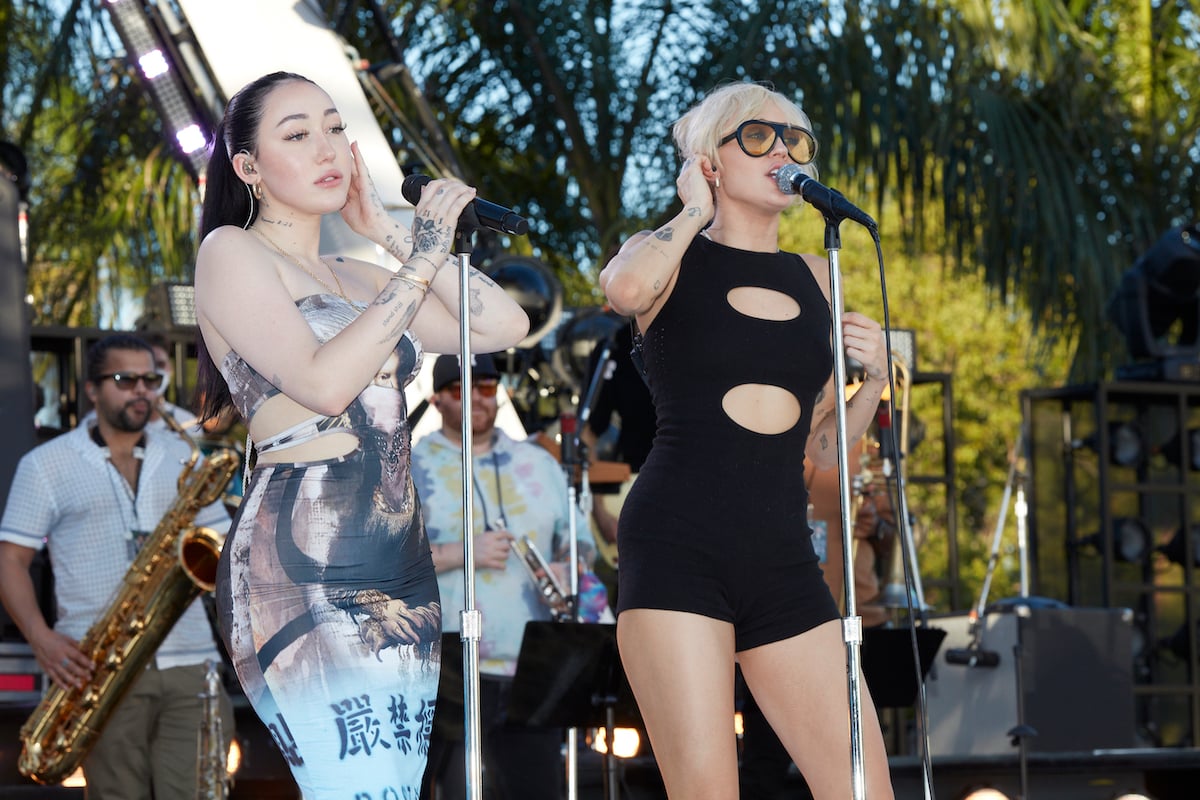 Although Noah hasn't been performing as long as Miley, the 21-year-old has managed to make a splash in her own way. Noah released her debut single in 2016. In the years since, she's steadily worked on her career as a singer/songwriter.
Noah has often collaborated with her brother, Trace Cyrus, although she does join her sister Miley from time to time. In fact, fans really seem to love when the two Cyrus sisters join forces and sing together. Many called out the two to release a full-blown album or even tour together. 
In 2017, Noah was nominated for Best New Artist at the Grammy Awards. Since then, she's steadily grown in popularity, singing songs that matter to her. Clearly, the sisters fully support each other's music careers and enjoy singing on stage together whenever they can.
RELATED: Noah Cyrus Has 1 Request of People Who Still Call Her Miley Cyrus's Sister