Miley Cyrus Just Lost Nearly $1 Million After Liam Hemsworth Divorce
Divorce is never easy, and it's particularly tricky when you're trapped in the public eye. We know Miley Cyrus and Liam Hemsworth were together for a decade, and while they certainly had their differences, they always managed to come back to each other. 2019 sparked the end of their relationship, however. While rumors suggested it was Hemsworth's partying ways that finally had Cyrus saying goodbye, we're not exactly sure what happened. But we do know they're totally done with each other.
Now, Cyrus and Hemsworth are both moving forward. And it seems Cyrus is getting rid of one of her properties, though it's resulting in a serious loss in funds. Here's what happened.
Miley Cyrus and Liam Hemsworth are officially divorced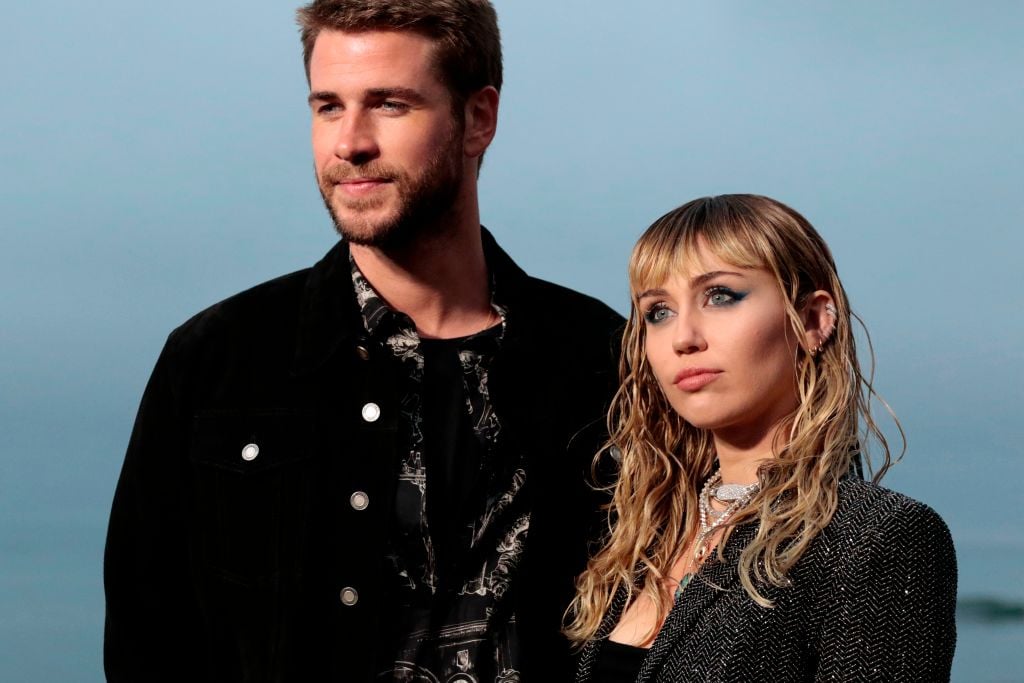 We know Cyrus and Hemsworth were incredibly in love. But now, they're officially over. The two tied the knot in December 2018 after years of being on again and off again. But by August 2019, they totally called it quits.
There was a ton of drama following their final split. Cyrus was with Kaitlynn Carter briefly before pursuing a romance with her current boyfriend, Cody Simpson. And Cyrus' song, "Slide Away," appeared to be about her impending divorce.
While Cyrus and Hemsworth made it clear they were no longer romantically involved, they didn't officially reach a divorce settlement until the end of December 2019. TMZ reports the two certainly aren't friends, but they were both ready to move forward without controversy. Since Hemsworth and Cyrus have no children, this wasn't an issue. And Cyrus reportedly kept the animals and the property that's hers according to their prenup.
Cyrus sold her massive Malibu mansion and lost almost $1 million
It looks like Cyrus is now dealing with some of her assets post-divorce from Hemsworth. According to Radar Online, Cyrus bought her Malibu mansion back in 2016, and it was smack next door to Hemsworth's retreat. While Hemsworth bought his place for $6.8 million back in 2014, Cyrus bought her two-story home for $2.5 million, though it was originally listed for $2.75 million.
Now, Cyrus is parting ways with the place. On Jan. 24, which was four days before Hemsworth and Cyrus officially finished their divorce proceedings, the new owner of Cyrus' place bought her home for $1.7 million. Considering how much she paid, she's losing nearly $1 million.
So, why did Cyrus keep her price so low? While she may have been in a rush to get rid of it, the publication notes the wildfires damaged the place, which may have resulted in a fallen price.
Was this the last step in moving on from her old life with Hemsworth?
Cyrus and Hemsworth lived in Malibu together — so is the songstress getting rid of her mansion to rid her of the memories? We're not sure it's all that dramatic, as Cyrus and Simpson seem to have a happy and healthy relationship post-Cyrus' divorce. And reports claim both Cyrus and Hemsworth are much happier now that everything's said and done.
"They split because [Liam] realized as he got older and grew up, they weren't having a traditional marriage and relationship and that was hard for him and it wasn't working for Miley, either," a source told HollywoodLife. Despite it not working out, the source added that Hemsworth "truly is happier now." And he's also moved on with his new girlfriend, Gabriella Brooks.
We're not sure if Cyrus is planning on buying some new property with the $1.7 million she attained by selling her Malibu mansion. And we're also not sure if she's really feeling the $1 million loss. But it seems we can expect new music from her in 2020, so we're sure her efforts will rake in the money.
Check out Showbiz Cheat Sheet on Facebook!