Miley Cyrus Kept Rewinding an Elvis Presley Movie So She Could Hear Him Say He Loved Her
Miley Cyrus repeatedly watched one of Elvis Presley's movies. She also drew inspiration from the King of Rock 'n' Roll for one of her songs.
Elvis Presley starred in many famous movies and a young Miley Cyrus was a big fan of one of them. Cyrus said she and the King of Rock 'n' Roll were treated differently by the media. In addition, she drew inspiration from Elvis' music to write one of her own songs.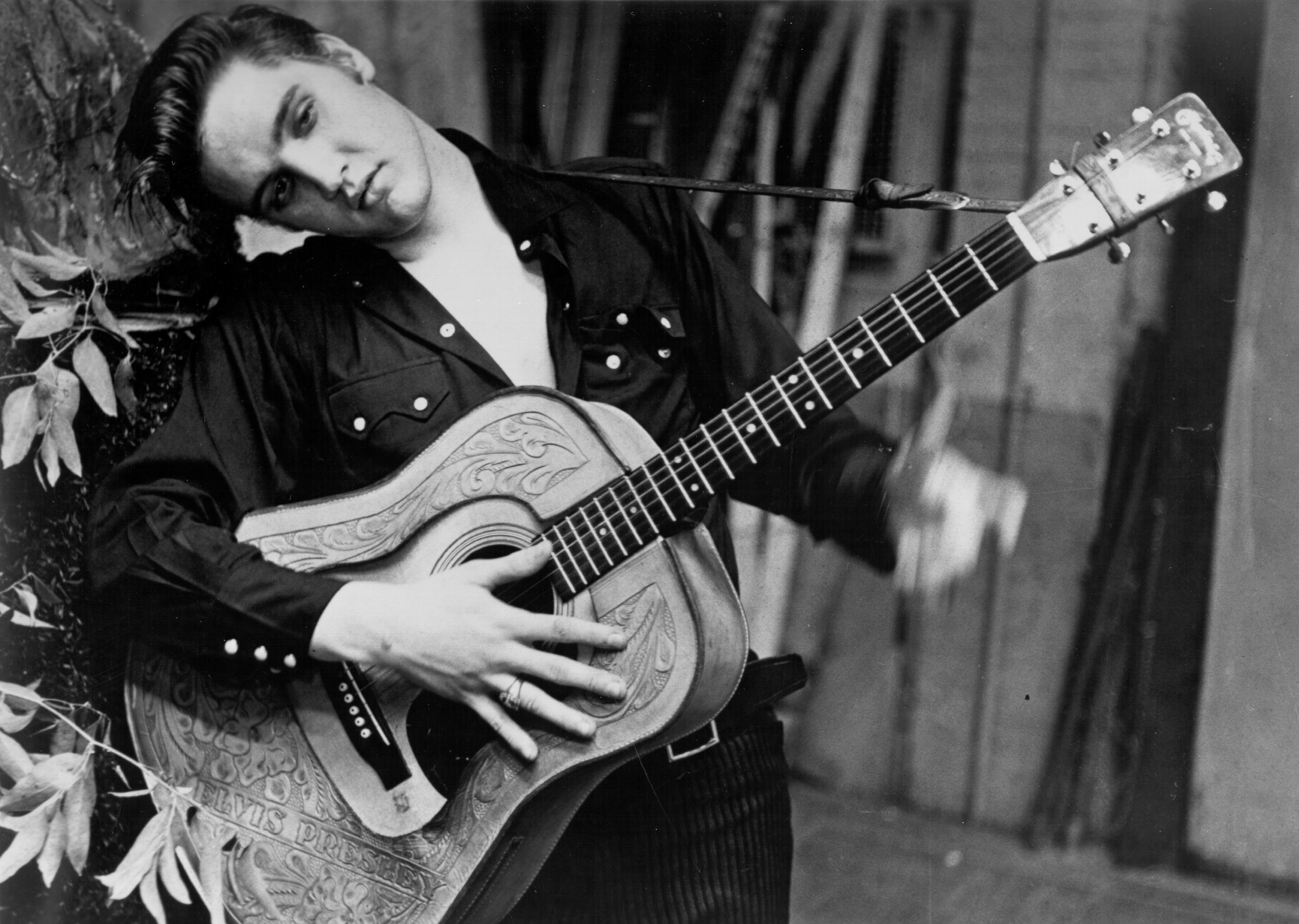 Miley Cyrus said the media treats her differently than it treated Elvis Presley
According to a 2014 article from MTV News, Cyrus discussed Elvis' status as a sex symbol on the show Sunday Night. "He was like sex," Miley said. "He was a symbol of sex but no one would have ever called Elvis a s*** because he wasn't a girl." Cyrus said the media held her to a different standard than the "Hound Dog" singer.
Cyrus said she was a symbol of freedom rather than a sex symbol. "The only thing I'm an example of is freedom, especially in this time where the energy of the world is shifting from male energy to female energy," she opined. "I think a lot of that was started by these girls that get to watch my show and see young people just being themselves and representing freedom."
Miley Cyrus really enjoyed Elvis Presley's movie 'Blue Hawaii'
According to a 2017 Daily Star article via Mirror, Cyrus was fascinated by Elvis' movie Blue Hawaii. In the movie, Elvis' character falls in love with a woman named Maile, which is pronounced like Cyrus' first name. "I used to watch this movie over and over and over again because he would say 'I love you, Miley' and I would rewind it just so I could hear Elvis tell me that he loved me," she said.
Cyrus cited the "I Want You I Need You, I Love You" singer as an influence on her track "Week Without You." "I really wanted to create a song that kind of felt like Elvis … whether it's 'Jailhouse Rock' or whatever," she revealed. "It is just kind of being able to take some of that Elvis spirit and put it onto a song."
The impact 'Blue Hawaii' had on the world
Blue Hawaii became a cultural phenomenon. Elvis went on to make two more films set in Hawaii: Girls! Girls! Girls! and Paradise, Hawaiian Style. He also starred in the widely popular television special Aloha from Hawaii via Satellite.
The soundtrack or Blue Hawaii was also a massive hit. It was No. 1 on the Billboard 200 for 20 weeks. The album became popular in the United Kingdom too. According to The Official Charts Company, the Blue Hawaii soundtrack reached No. 1 for 18 of its 71 weeks on the chart.
Blue Hawaii is a famous film and it had an impact on a young Cyrus.