Miley Cyrus Knows Exactly What She's Looking For in a Partner After Liam Hemsworth Divorce
Miley Cyrus is one of the most controversial stars in music today. She has released numerous hit songs and collaborated with some of the world's biggest stars.
Still, she most often makes headlines for her romantic relationships. Cyrus' recent split with Cody Simpson has many of her fans wondering when the star will decide to start dating again — and what exactly she is looking for in a partner.
Recently, Cyrus sat down with Joe Rogan and revealed a few of the answers to fans' most burning questions. 
Miley Cyrus and Liam Hemsworth had an epic romance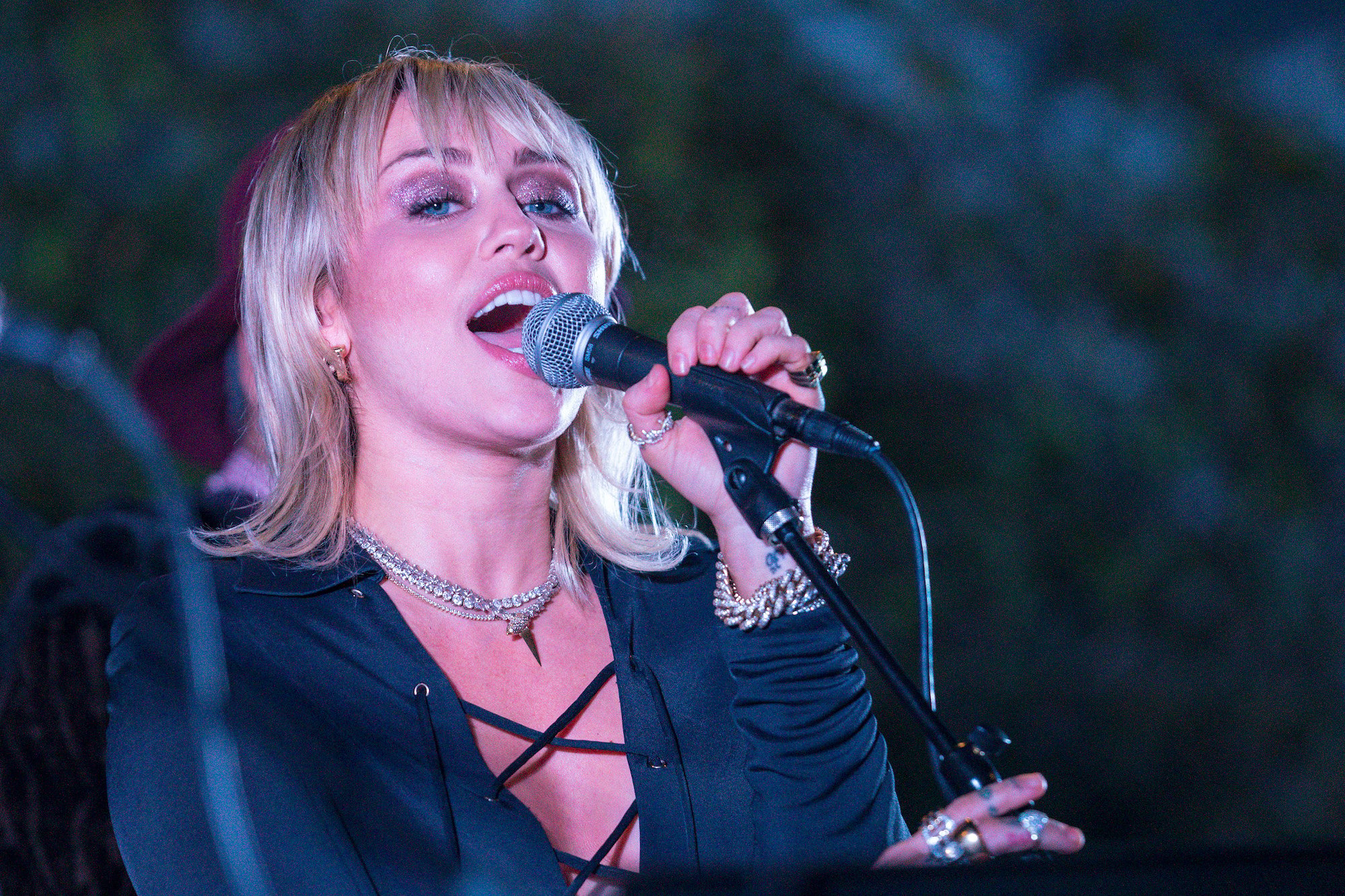 Liam Hemsworth and Miley Cyrus started dating in 2010, after meeting on the set of the movie The Last Song. The two dated on and off for ten years, before eventually tying the knot in December 2018, in a secret ceremony.
Many newly married couples find a renewed strength to their relationship after making it official, but that proved not to be the case with Cyrus and Hemsworth.
In the summer of 2019, only a few months after they got married, Cyrus and Hemsworth released a statement announcing their divorce.
Shortly after the dissolution of her romance with Hemsworth, Cyrus found love with Kaitlynn Carter, Brody Jenner's ex. The two were spotted kissing and cuddling all over Europe before continuing their love affair back in the United States.
Still, by the late summer of 2019, they had decided to part ways, although the reasons for their split have not been made public. 
Miley Cyrus and Cody Simpson recently split up
Miley Cyrus' fans got whiplash when, in October 2019, she was seen making out with Cody Simpson, a former Disney Channel star and a popular recording artist.
Simpson and Cyrus got hot and heavy pretty quickly, getting matching tattoos and hanging out with each other's family members, according to Insider. Simpson even wrote songs about Cyrus, prompting many fans to believe that they were both in it for the long haul.
Still, it wasn't to be. After spending quarantine with Simpson, during the early days of the COVID-19 pandemic, Cyrus revealed in August 2020 that she and Simpson had broken up. Cyrus stated that there are no hard feelings between her and Simpson, saying that, "two halves can't make a whole, and we're individually just working on ourselves to become the people that we wanna be."
What is Miley Cyrus looking for in a partner?
Miley Cyrus has endured a lot of heartbreak for her twenty-seven years. After a devastating divorce and several failed relationships, many fans might be led to believe that she is done with the dating scene, at least for a while.
Still, Cyrus isn't ready to give up on love just yet. In a recent interview with Joe Rogan, Cyrus said that she has redefined what she is looking for in a love interest. "I want the soul connection," she stated, admitting that she would be best matched with someone a few years older than she is. 
"I think men in my life have told me that I'm cold, or I'm a cold f–king bitch because I leave when things are done," the singer revealed. "I don't need a man or a woman that's going to take care of me. I can take care of me 'cause I've got money, I've got all the things that I need to take care of myself. I need them to be able to take care of them."
Cyrus is also not eager to get into another relationship, even though she is open to what the future might bring: "I guess I really don't need to be in a relationship at all. This is a super pivotal moment for me right now. I haven't been single since 2015."