Miley Cyrus Said She Was 'Attracted to Girls Way Before' She Was Into Guys; Cyrus Opened up About Her Sexuality
Miley Cyrus is known for her well-known music and famous roles, but she's also known for spilling a lot of tea when she wants to. And on a recent podcast, Cyrus shared a lot of insight into her life and her sexual experiences. This included a look at her pansexuality and attraction to men and women.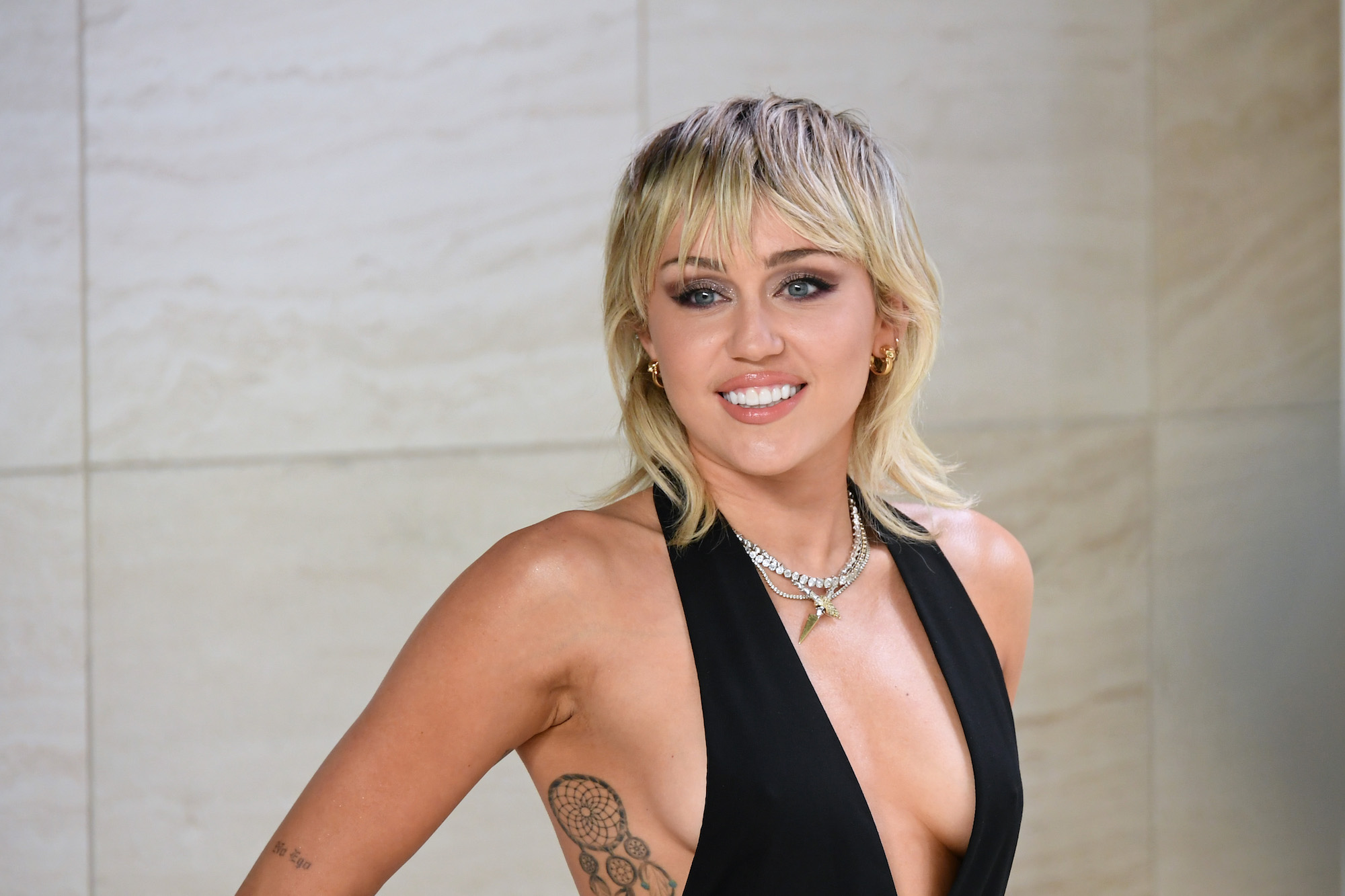 RELATED: What Miley Cyrus Learned From 'Hannah Montana': 'I Didn't Know How Lucky I Was'
Miley Cyrus revealed that she liked girls before she had crushes on guys
On Aug. 13, Cyrus went on the Call Her Daddy podcast. She dished a lot, as hinted above. And the podcast, hosted by Alex Cooper, is known for being explicit and talking a lot about sex. With that said, Cyrus opened up about her gayness, saying that she was first attracted to women.
"The first time I ever hooked up with anyone was with a girl — two of them," Cyrus said. "My wig was snatched at, like, age 11."
She said that she would get "most of [her] girl friends to hook up with [her]" when she was younger, according to Pop Culture. She added that she was "attracted to girls way before I was ever attracted to guys."
Cyrus also revealed that when it came to relationships, she just gets a bit antsy, though that's not a bad thing.
"I usually end up complaining that they're boring, but that's what I need," she said. "I need boring. I need an anchor. I need a weight."
Cyrus came out as pansexual in 2015
This isn't the first time Cyrus has talked about her being gay. She came out as pansexual in 2015 during an interview with Elle U.K. She told Time that same year that she was genderfluid as well.
"I'm just equal. I'm just even." Cyrus said. "It has nothing to do with any parts of me or how I dress or how I look. It's literally just how I feel."
Cyrus has also talked about what it's like being a "queer woman" in a "hetero"-passing relationship, referring to her marriage to now-ex, Liam Hemsworth.
"The reason that people get married sometimes can be old-fashioned, but I think the reason we got married isn't old-fashioned — I actually think it's kind of New Age," she told Vanity Fair in 2019 about "redefining" what their relationship looks like. "A big part of my pride and my identity is being a queer person."
Cyrus talked candidly about her virginity, too
Speaking of Hemsworth, Cyrus told Call Her Daddy that while Hemsworth was her first sexual partner, she lied to him about it at the time.
"I lied and said that he wasn't the first so I didn't seem like a loser," she said, recalling that she was 16. "He said, 'Oh, who have you had sex with,' and I couldn't think of anyone, so I just made somebody up that I knew but we had never actually had sex before."
Hemsworth did eventually find out when someone he knew started dating Nick Jonas, who Cyrus had named as the person she lost her virginity to (even though it was Hemsworth).
"[Hemsworth's] friend ended up marrying him and then it was like, 'Oh now my friend is marrying someone you've hooked up with?'" Cyrus told the podcast. "So then when I was like 24 I had to say that I lied when I was 16. It was a lie that I held onto for, like, 10 years."
Cyrus just split up from Cody Simpson, and Hemsworth is now dating model Gabriella Brooks, according to Capital FM.
RELATED: Miley Cyrus Talks About Sex With Liam Hemsworth Amid Reports of Her Breakup With Cody Simpson