Miley Cyrus Subtly Addresses Her Questionable Relationship Timeline Between Liam Hemsworth Split and Kaitlynn Carter Fling
Miley Cyrus is one of the reigning queens of pop, with numerous hit songs to her credit. Her songs "Wrecking Ball" and "Party in the USA" are considered to be pop standards, while her ballads such as "Slide Away" have been critically acclaimed.
Still, Cyrus most often makes headlines for her relationship drama — and there has been plenty of that over the years. Recently, Cyrus sat down with Joe Rogan to discuss some of the most hot-button issues related to her, including why it seemed as though she hopped from one romance to the next in record speed. 
Miley Cyrus and Liam Hemsworth had a ten-year romance
Cyrus rose to fame in the Disney Channel series Hannah Montana. She spent her formative years in the public eye, and everything that she did was highly scrutinized by the media.
When she started dating Australian actor Liam Hemsworth in 2010, many critics believed that the love affair would be short-lived. Still, the two embarked on an epic romance that covered multiple engagements, many adopted pets, and finally, a secret wedding in December 2018.
Their wedded bliss didn't last long, and by the summer of 2019, Cyrus and Hemsworth announced their split. While fans were left wondering how it had all gone so terribly wrong, the exes began their lives anew, with Hemsworth hanging out with several hot models.
As for Cyrus, only days after announcing her split from Hemsworth, she was spotted with the reality star Kaitlynn Carter — who was herself fresh from a breakup with Brody Jenner. 
Miley Cyrus and Kaitlynn Carter's fling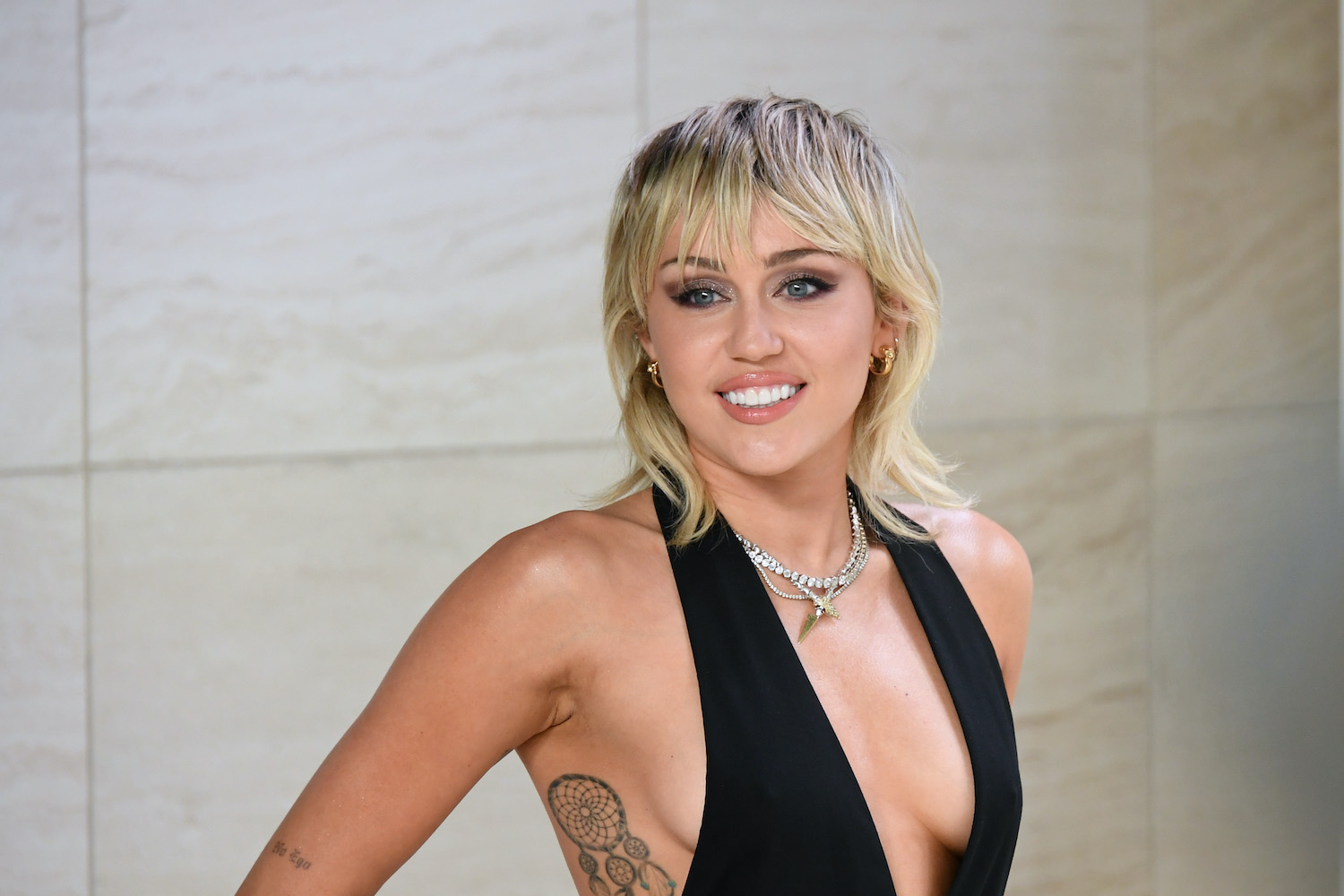 Cyrus and Carter were all over social media for a time, kissing and cuddling in a series of exotic locations. For fans, it was bewildering.
The timeline just didn't seem to add up, especially considering there was only a matter of days in between Cyrus's split announcement and her new romance with Carter. After their vacation together, Cyrus and Carter continued their affair, though only for a few weeks before breaking things off as suddenly as they had started.
Cyrus threw her fans for another loop when, in October 2019, she was spotted kissing actor Cody Simpson, a former Disney Channel star. Cyrus eventually confirmed their relationship, and they dated for close to a year before reportedly splitting in the summer of 2020. These days, Cyrus seems to be single, and focusing exclusively on her music.
Miley Cyrus recently opened up to Joe Rogan
On September 2nd, Cyrus sat down with podcast host Joe Rogan, and gave a revealing look into her dating history. Cyrus addressed the backlash against her divorce, as well as her rushed romance with Kaitlynn Carter, saying: "what really sucked about it wasn't the fact that me and someone that I loved realized that we don't love each other the way that we used to anymore. That's OK, I can accept that."
Cyrus went on, stating: "I can't accept… just all those stories. It's just amazing to me that the public kind of thinks that there is no gap in time that they didn't see that could possibly be what led to this. Like, it's not, 'One day you were happy on the carpet, and the next you're making out with your friend in Italy, what the f–k?' Well, there was a lot of time between that that you didn't see."
Still, Cyrus claimed that she was happy to air all of it out now, so people can get the "real information."
According to Cyrus: "I shot a magazine cover, I did an interview, I was, 'La la, in love with my boyfriend.' I mean, that literally happened when I did Vanity Fair, I flew there, like, a week after I had gotten married and by the time the damn thing was on the stands I was divorced! It was old news!"
Whether fans accept Cyrus's explanation for her past behavior remains to be seen, but regardless, the singer has proven that she will continue to live life on her own terms.