Miley Cyrus: The Moment From 'Wrecking Ball' She'll 'Never Live Down'
Miley Cyrus was one of the premier music video artists of 2010s. Her video for "We Can't Stop" showed she had a knack for creating memorable imagery. However, her song "Wrecking Ball" arguably inspired her most iconic music video.
Many fans can't hear the song without thinking of the clip of a nude Cyrus riding a wrecking ball. It became an oft-parodied moment that completely shattered Cyrus' former image as a Disney Channel actress. As the years went on, however, Cyrus' views on the clip seem to have evolved over the years.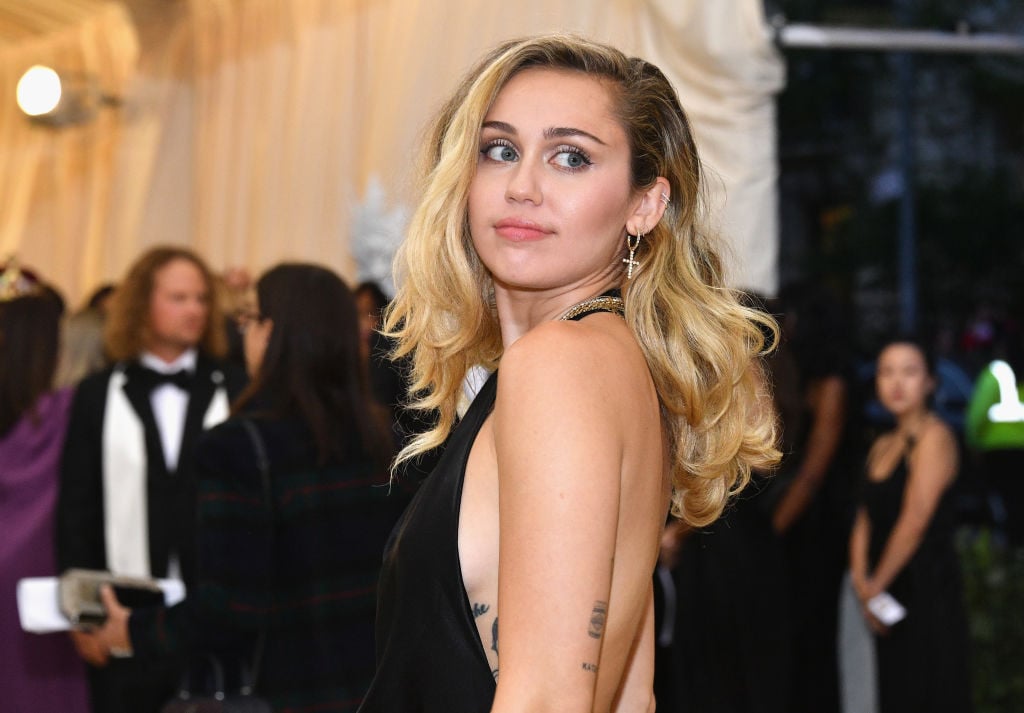 The famous scene that started out as a joke
One moment from the video everyone remembers is the scene where Cyrus licks a sledgehammer. Some people thought the scene was disgusting. Others thought it was sexy. Regardless, it's stuck in the cultural memory bank for a lot of millennials and members of Generation Z.
The sledgehammer licking was Cyrus' idea. According to Complex, Terry Richardson directed the video. He told Cyrus to appear as if she was both sad and in love with the sledgehammer. Richardson was pleased Cyrus looked liked she loved the hammer. Then, he was distraught when she started licking the hammer in jest.
Cyrus recalled "They were, like, 'You can't lick that thing! There's paint!' And, I'm like, I don't care, I think this is actually going to be dope." Cyrus' decision made music video history and became one of the most widely-discussed moments from her career. It's amazing to think such a famous image started out as a joke!
Miley Cyrus' evolving thoughts on 'Wrecking Ball'
When the video was released, many people focused on its sexuality more than anything else. Cyrus told fans there was more to the video than its sex appeal. Entertainment Weekly quoted Cyrus as saying "if people can take their minds off the obvious and go into their imagination and see what the video really means, it is so vulnerable. … If you look at my eyes, I look more sad than actually my voice sounds on the record. It was a lot harder to actually do the video than it was to even record the song. It was much more of an emotional experience."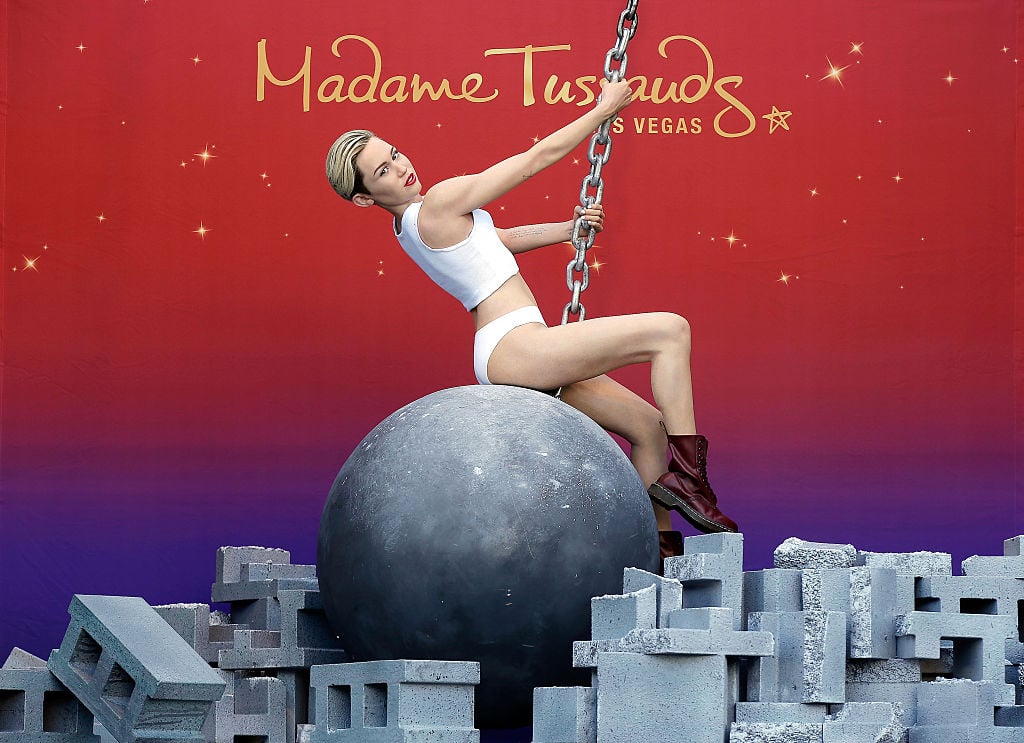 Apparently, Cyrus initially wanted to downplay the risque aspects of the video. However, she seems to have some regret over the sledgehammer scene. According to Entertainment Tonight, Cyrus said "'Wrecking Ball' — I'll do it, but I don't love it. It's when you're so stoked about something and then you have to sing a song that bums you out. And I'll never live down when I licked a sledgehammer."
Cyrus licked a sledgehammer as a joke. She feels she won't live that down. However, the moment remains one of the most famous images in the history of the music video.
Also see: How Ariana Grande, Miley Cyrus, and Lana Del Rey Collaborated