Miley Cyrus' 'Wrecking Ball' Wasn't Written About Liam Hemsworth, But Now It's Tied To Him
Miley Cyrus cried while singing "Wrecking Ball" during her Super Bowl pregame show on Sunday, Feb. 7. The singer powered through most of the song, but about halfway through she choked up and said, "It never gets easier." Fans believe she cried because of the song's connection to her ex-husband, Liam Hemsworth.
"Wrecking Ball" is one of Cyrus' most iconic tracks. But she was still with Hemsworth when it was released in August 2013. Despite the timing of its release, the song has evolved into a reminder of her and Hemsworth's past.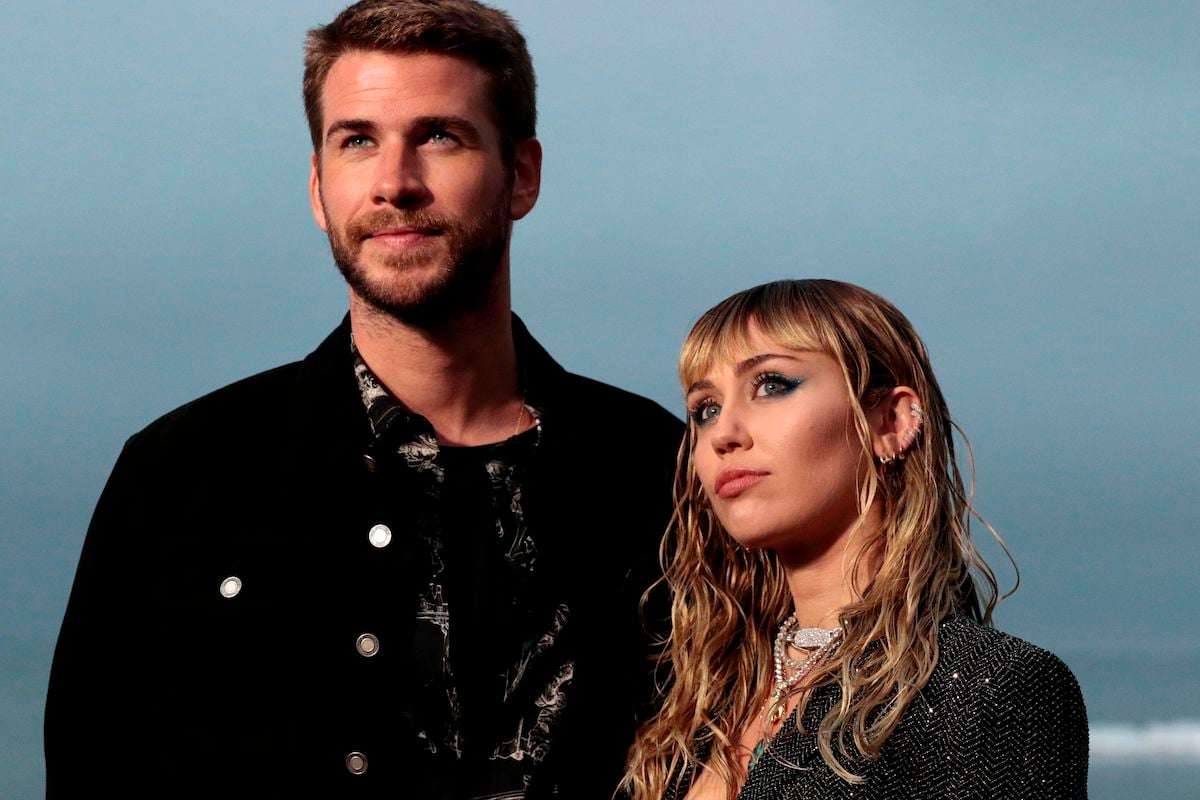 Why did Miley Cyrus make 'Wrecking Ball'?
"Wrecking Ball" was the second single from Cyrus' Grammy-nominated album, Bangerz. Released in August 2013, the song came out just before her infamous VMAs performance with Robin Thicke. She and Hemsworth were engaged at the time, but they announced they broke off their engagement in September 2013.
The timing of their split resulted in "Wrecking Ball" becoming a personal breakup anthem for the singer, but it wasn't intended to be one. Rather, it was meant to be a universal breakup song, written by Sacha Skarbek, Maureen McDonald (MoZella), and Lukasz Gottwald (aka Dr. Luke). Cyrus got a writing credit on the song, but it was largely a group effort.
Did Miley Cyrus write 'Wrecking Ball' about Liam Hemsworth?
Cyrus told Ellen DeGeneres in October 2013 that Bangerz tells the story of her relationship with Hemsworth from start to finish, but she didn't realize she had created that narrative until after their breakup.
"I feel like you can really find this arc of growth," she said, adding, "It's a real story."
The Hannah Montana alum's comments implied the Bangerz narrative was supposed to be about a relationship, not necessarily hers. But it ended up fitting her own experiences in hindsight.
Cyrus even said in April 2020 that she didn't feel connected to the story of "Wrecking Ball" when she filmed the emotional music video. It isn't Hemsworth she's crying about in those closeup shots. As she said in an episode of "Bright Minded":
"When I did 'Wrecking Ball,' everyone thought I was crying over my breakup. But I was actually crying over my dog [who had just died]. And the whole time I was shooting [the video], there was a photo of my dog right underneath the camera. I couldn't relate to the song that day but it doesn't matter…I gotta find it. What's something that really makes me feel like broken pieces? And it was losing my dog."
Why Miley Cyrus said singing 'Wrecking Ball' 'never gets easier'
Now, her fans feel that "Wrecking Ball" is all about Hemsworth. ("Slide Away" definitely is.) And it has double the meaning now, given that Cyrus and Hemsworth got back together, married, and divorced since the song came out.
The 28-year-old star explained why she was overcome with emotion to the onlooking crowd at her Super Bowl pregame show.
"Singing that song, 'Wrecking Ball,' about feeling completely broken and shattered … everyone suffering is different, even everyone's threshold of pain," she told the audience. "I wear a lot of glitter and I wear a lot of armor and I also wear my heart on my sleeve, and it gets broken a lot."
This just goes to show how our feelings about art can change at any given moment.