Milla Jovovich Left the 'Resident Evil' Franchise After 2 Tragic Accidents
The 2002 Resident Evil film was one of the first massively successful video game crossovers. Star Milla Jovovich returned for five more movies released over 14 years. However, despite the franchise's popularity and financial success, it wasn't without setbacks. By the time Jovovich left the series, two tragic accidents had occurred on the set.
When tragedy struck on the 'Resident Evil' movie set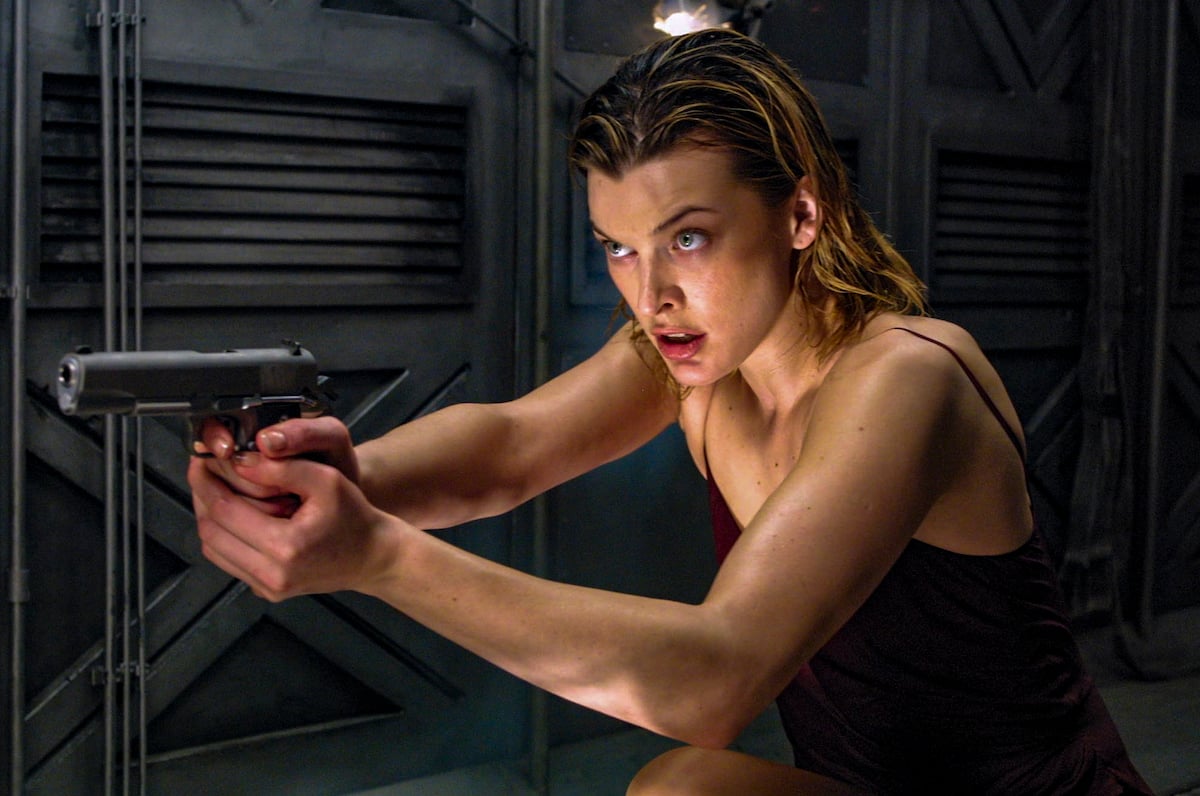 While filming the sixth and final Resident Evil movie in South Africa, British stunt actor Olivia Jackson, Jovovich's stunt double, crashed into a camera crane while riding a motorcycle. The accident left Jackson in a coma with multiple injuries, including a brain bleed, severed artery, crushed and degloved face, multiple broken bones, damaged nerves, and amputated thumb, Deadline reported.
Jovovich posted compassionately on Facebook after receiving news that Jackson was in stable condition. The star stated she had a "heavy heart" and expressed well wishes for her talented stunt double, who was receiving excellent care. 
Unfortunately, the accident took a heavy toll. The Los Angeles Times reported that Jackson lost an arm after two weeks in a coma. She's undoubtedly lucky to be alive, something Jovovich called a miracle in her Facebook post.
Then a 'Resident Evil' crew member died
One Resident Evil crew member wasn't as lucky as Jackson. Only two months after Jackson's tragic accident, a South African native died after a Humvee crushed him against a wall. Ricardo Cornelius was just 35 years old, according to TheWrap. Although he was rushed to the hospital, the man couldn't be saved.
Cornelius' death received less attention than Jackson's injury. According to Deadline, reports didn't surface until three weeks after the horrific incident, and none of the companies involved issued statements or condolences to the man's family. Cornelius' widow accused his local employer, All Access Crews, of misleading her about the extent of her husband's injuries, which prevented her from gaining closure and led her to believe he would survive. 
Though it's unknown if Cornelius' widow tried to get reparations, Jackson sued the producers after her life-altering accident, according to Hollywood Reporter. Jackson's injuries prevented her from returning to the same career, and she argued the stunt was poorly planned. She won her case in a South African court, which found that director Paul W.S. Anderson gave unsafe directions that changed the original stunt.
Even without Jackson's crash and Cornelius' death, Resident Evil: The Final Chapter was always intended to be the last movie. Until recently, fans have had to rewatch the series if they want to see more of Jovovich — and her stunt double — investigating outbreaks and kicking zombie butts. It was a good time to be a Resident Evil fan last year with a new movie and TV show, although Jovovich didn't appear in either.
All was quiet in Raccoon City until Netflix dropped 2 teasers
2022 looks to be just as good for fans of the series. Netflix recently released two teaser trailers for a new Resident Evil TV show that will premiere this summer. Unfortunately, viewers won't see Jovovich as Alice again, but the first teaser trailer introduces two new characters: Billie and Jade. Their story takes place in London almost three decades after the T-virus creation.
This new Resident Evil series shouldn't be confused with last year's Resident Evil: Infinite Darkness. The latter was an anime adaptation, following  Leon S. Kennedy and Claire Redfield from Resident Evil 2. Die-hard fans were open to an animated foray into the world inhabited by Umbrella Corporation, but the show mostly received mixed reviews.
This new Resident Evil series gives Netflix a chance to get it right. Fans of the franchise don't have to wait long to enjoy it, either. The streaming giant will drop all eight episodes of the first season on July 14, so set an alarm.
RELATED: Capcom Showcase 2022: All the 'Resident Evil' News and Updates