Millie Bobby Brown Shares How She Handles Her Partial Hearing Loss
Millie Bobby Brown of Netflix's 'Stranger Things' is one of the most successful teen stars working in television today.
Millie Bobby Brown of Netflix's Stranger Things is one of the most successful teen stars working in television today. At 16 years old, she's already the breakout star of a hit TV show and the winner of a Screen Actor Guild award. She's considered one of the most talented actors of her generation, has been nominated for an Emmy, and is a wonderful role model for teen girls around the world.
Brown lives a blessed life in many ways, but there is something she's faced since she was a little girl that many people don't know about her.
Millie Bobby Brown's rise to stardom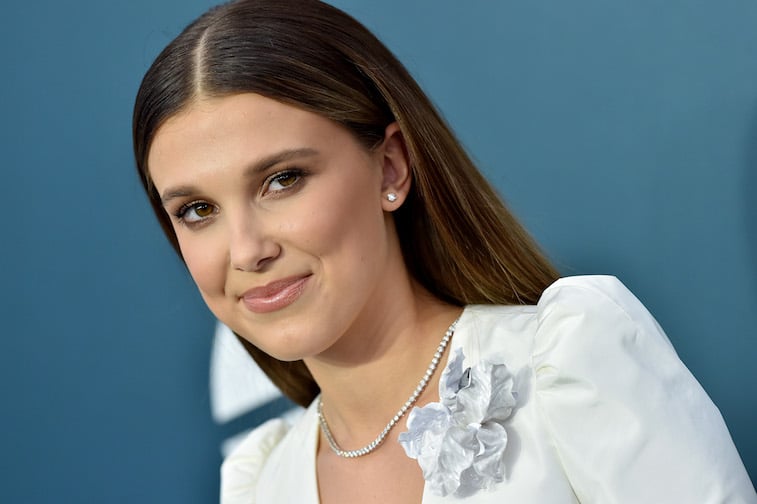 Brown only became a household name when the smash hit sci-fi show, Stranger Things, was released on Netflix in 2016. With the instant popularity of that show and Brown's stellar performance as Eleven, she was quickly recognized as a rising talent to watch out for. It seemed to the world as if Brown had achieved overnight success, but she's shared that there was nothing "overnight" about it.
Brown's family was so supportive of her dreams of being a Hollywood actor that they relocated to Los Angeles so that Brown could have easier access to auditions. As Brown was only 8 when she decided she wanted to be an actor, it's almost unbelievable that her parents obliged her.
"It was like a bug," she once told Variety magazine. "I know this sounds crazy, but once I find something I want to do, nobody's stopping me. If I don't know how to sew, and I really had that passion to sew, that's it, I'm going to sew. That's also with acting. So here I am."
However, the first several years weren't so easy for Brown or her family.  In an interview with Vanity Fair Italy, Brown opened up about how much hard work and commitment it took from both her and her family to finally achieve the success that she has. "It didn't happen all of a sudden as it might seem. The series was really a stroke of luck, which arrived after two years of tireless work: commercials, auditions on auditions," she revealed.
Brown has opened up about having hearing loss
Something that many fans don't know about Brown is that she's lived with hearing loss in one ear since she was a young child, according to Hearing Like Me.
From birth, she already had a partial loss of hearing in one ear. And after years of tubes, the hearing completely faded away in that ear.
Perhaps because of this loss of hearing, both Brown and the character she plays, Eleven, seem to have an uncanny ability to use other senses and facial features to express themselves. That glare on Eleven's face when she's about to defeat a Demogorgon threatening her friends is one of the things that gained Brown so much respect as a child actor.
Although the character had very few spoken lines in the first season, this apparently didn't faze Brown at all.
"You can talk with your face," she told Variety in the same interview. "It's very easy for someone to say, 'I'm mad. I'm sad. I'm angry.' I have to just do it with my face."
That's pretty impressive for someone who was only 11 at the time she started playing Eleven.
Brown won't let hearing loss stop her from singing
Another passion of Brown's is singing. And she's not letting her hearing loss stop her from doing it.
"I just started to sing, and if I sound bad I don't care, because I'm just doing what I love," she once told Today. "You don't have to be good at singing. You don't have to be good at dancing or acting. If you like to do it, if you genuinely enjoy doing it, then do it. No one should stop you." 
If the glimpses that fans have heard of her singing are of any indication, she might not feel like she has to be good at singing, but she certainly is.