Millie Bobby Brown Would Make a Great Kitty Pryde in the MCU, According to Fans
Fans have been longing for the X-Men to make their appearance in the Marvel Cinematic Universe, with the operative word being "long." Well before the pandemic set in, fans knew it would be a long time before the Mutants people know and love went to Disney. Marvel chief Kevin Feige said so.
That being the case, fans have been dream-casting actors they eventually hope to see in the movie once Marvel actually makes it. One of those actors already has experience having superhuman abilities: Millie Bobby Brown of Stranger Things.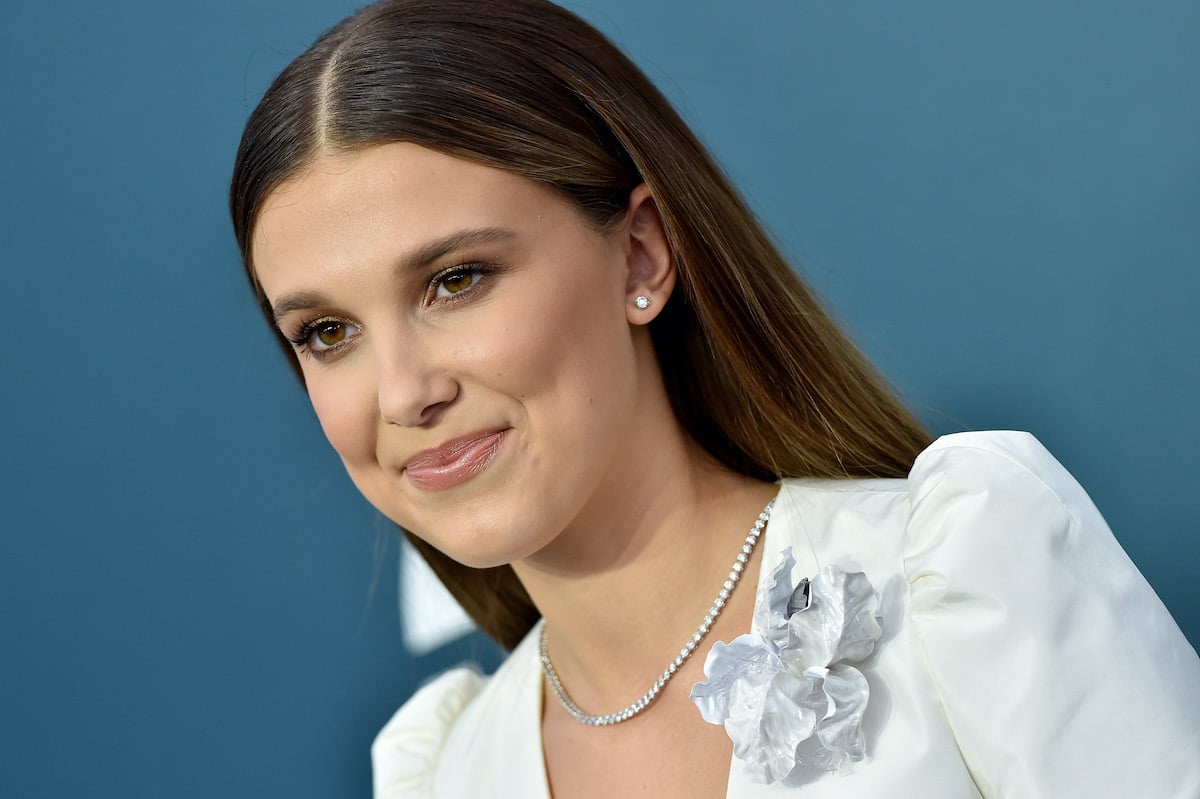 RELATED: Millie Bobby Brown's Childhood Hardship Left Her with Hearing Loss in 1 Ear
Related post url: 
Who is Kitty Pryde and who played her before?
In very simplistic terms, Kitty Pryde is "the one who can walk through walls" in the X-Men movies, although her powers are more complex than being like a ghost. She has the ability to phase to make herself or people she comes into contact with intangible. This also enables her to simulate levitation, making her like a more benign version of Jean Grey.
Kitty Pryde didn't do much in the movies at first, being relegated to background appearances. In the first two X-Men movies the "young girl" role was filled by Anna Paquin's Rogue, who has the ability to absorb other mutants' energy, making her particularly deadly to foes, and regrettably herself. Kitty Pryde began having a more prominent role in the third X-Men movie, The Last Stand, when Ellen Page took on the role.
Kitty Pryde had her biggest movie role in X-Men: Days of Future Past, when she used her powers to help Wolverine time-travel to the past to stop Mystique from killing someone and setting the mutants down a very dark and dangerous path. Intriguingly, there is an extended version of that movie where Rogue takes over for Kitty after Wolverine accidentally injured Kitty. Rogue barely appeared in the theatrical version. But whether it's Rogue or Kitty Pryde, the X-Men movies have thrived on the presence of an actress in her teens or early 20s. 
Why do fans think Millie Bobby Brown would make a good Kitty Pryde?
On a Reddit thread about dream casting roles, fans were asked to focus on characters not seen in the MCU yet. At least two fans picked Millie Bobby Brown. The 'entire roster went like this:
John Krasinski – Reed Richards

Emily Blunt – Sue Storm

Zac Efron – Johnny Storm

John Cena – Ben Grimm

Nikolaj Coster-Waldau – Victor Von Doom

Ralph Fiennes – Professor X

Viggo Mortensen – Magneto

Daniel Radcliffe – Wolverine

Cyclops – Taron Egerton

Jean Grey – Saoirse Ronan

Iceman – Brandon Flynn

Kitty Pryde – Millie Bobby Brown

Rogue – Elizabeth Gillies

Gambit – Gaspard Ulliel

Mystique – Ana De Armas

Beast – Joel Edgerton

Angel – Alexander Ludwig

Ms. Marvel – Sophia Taylor Ali or Saara Chaudry

Moon Knight – Shia Labeouf

She-Hulk – Anne Hathaway

Spider-Woman – Daisy Ridley

Kate Bishop – Liana Ramirez
Fans doubtlessly seized on Brown because of her role as Eleven, the girl haunted by a mysterious past and blessed/cursed with powers, including telekinesis and the ability to communicate across dimensions. In the most recent season of Stranger Things, Eleven's abilities were put through their harshest test, when the final battle against the monstrous Mind Flayer (temporarily?) stripped her of her powers. On top of that, she had to cope with the apparent death of her father figure, Hopper. 
Would this be just another version of Eleven from 'Stranger Things'? 
Given Eleven's abilities, she's already kind of an alternate take on Kitty Pryde, so one wonders if casting Brown would be too "on the nose." Perhaps not. As it happens, Brown almost joined the X-Men herself, having auditioned for the role of Laura AKA X-23, Wolverine's feral young charge in Logan.
Brown didn't get the part, which went to Dafne Keen, and Brown was gracious in telling Variety that Keen was "incredible" in the part. She went on to gain experience in a different big franchise movie, starring in Godzilla: King of the Monsters. She's also set to appear in the sequel, Godzilla vs. Kong. As the breakout star of Stranger Things, Brown has a bright future even if she isn't eventually Kitty Pryde.