When Does 'A Million Little Things' Return in 2022? Will Delilah Return Too?
A Million Little Things fans cannot wait to see what happens with Gary Mendez (James Roday Rodriguez) and Maggie Bloom (Allison Miller) when the show returns to ABC in 2022. However, it looks like a long wait for the return of new episodes. Find out when A Million Little Things Season 4 returns in 2022 and what to expect after the long break. Plus, the Showbiz Cheat Sheet has an update on the return of Delilah (Stephanie Szostak).
Is Delilah still on 'A Million Little Things'?
Yes, Delilah is still in A Million Little Things Season 4; however, she is a recurring character, not a main character. So, she isn't in as many episodes as Rodriguez, Miller, David Giuntoli, Romany Malco, Christina Moses, Grace Park, Lizzy Greene, and Tristan Byon. Her character flew to France and did not return in season 3 because of the coronavirus (COVID-19) quarantine period required to enter Canada. Szostak lives in Connecticut with her husband and two sons; however, the series films in Vancouver, British Columbia.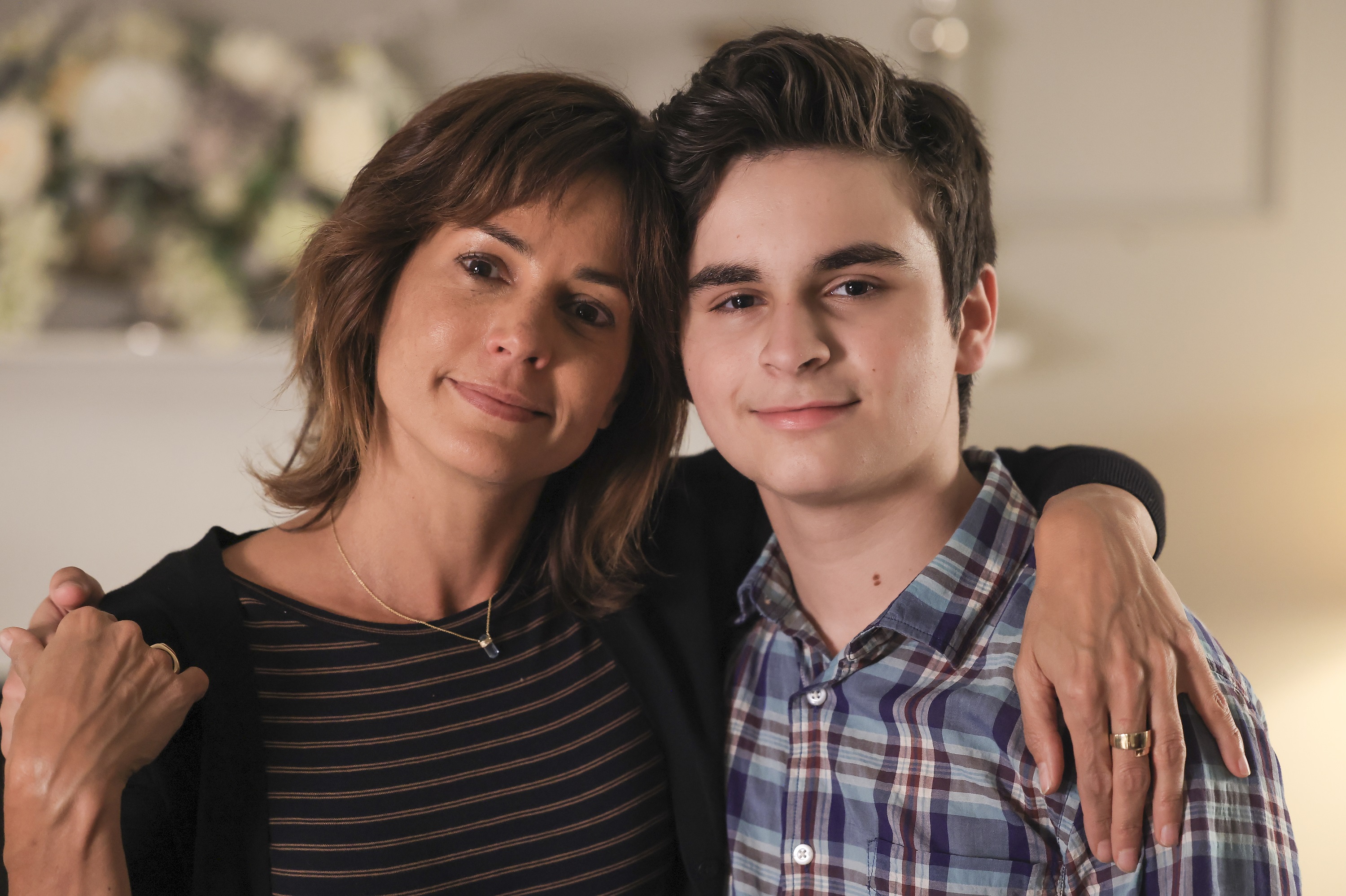 For A Million Little Things Season 1 and 2, Szostak flew back and forth for filming and family time every few days. However, the pandemic made that travel complicated. For season 4, Szostak instead opted to become a recurring character and spend more time with her family. 
"She's in a couple early on, and then I know where we're going for the season finale," Showrunner DJ Nash told TVLine. "And then hopefully in the middle, if she's able to and we have the stories for it, we'll do that, as well. I'm hoping we see her more than we saw her last year."
Since the TV Line interview, the COVID-19 omicron variant emerged, so it might be more difficult for Szostak to return for mid-season filming. The only thing Showbiz Cheat Sheet knows definitely is that she will return for the A Million Little Things Season 4 finale.
'A Million Little Things' return date 2022
ABC's A Million Little Things returns from a long winter break on Feb. 23, 2022. However, some good news comes with that return. Since the series has its highest episode count ever for season 4, many more shows come in the spring. A Million Little Things Season 4 is set to have 20 total episodes. However, when the series went on break in December 2021, ABC only aired eight episodes. So, Millionaires have 12 more episodes remaining to finish out the season.
What to expect when 'A Million Little Things' Season 4 Episode 9 returns
There's no press release for the return of A Million Little Things Season 4 Episode 9 in 2022. Luckily, fans have a 30-second clip to analyze until more promos come their way.
In the A Million Little Things Season 4 Episode 9 promo, Theo Saville (Byon) questions Katherine Kim (Park) about going out on a date. He wants to know if she told Eddie Saville (Giuntoli). Is Theo questioning whether his mother went out with a woman or that she's dating? In the Dec. 1 episode, Eddie had a date with Anna Benoit (Erin Karpluk). However, Sophie Dixon (Greene) arranged the date, so maybe Theo doesn't know about it yet. Will the writers include Theo's feelings on his mother dating women? Showbiz Cheat Sheet believes they love to tackle real-life topics, and Katherine coming out to her family will probably be one of those.
Eddie tries to get Rome Howard (Malco) out of bed in another scene. However, the filmmaker insists he is not getting out of bed. In the Dec. 1 episode, Rome told Regina that his depression was back, so viewers are sure to see how the friend group helps Rome cope.
The most interesting part of the new promo is that Maggie awkwardly answers a call from Camden (Ryan Hansen). When he asks who she is talking to, Maggie doesn't know how to respond. She's driving with Gary to Albany and didn't tell Cam about her driver. Will Maggie and Cam break up? Will Gary try to rekindle the relationship with Maggie? It looks like viewers have a long wait until they find out what happens next in A Million Little Things Season 4.
A Million Little Things Season 4 airs Wednesdays at 10 p.m. EST on ABC and is available for streaming the next day on Hulu.