Milo Ventimiglia Was 'Incredible' at Helping Mandy Moore Prepare for Her Baby
Milo Ventimiglia and Mandy Moore met during the This Is Us auditions, and they immediately formed a strong bond. The actors developed a deep friendship over the years, and they are so close that Ventimiglia helped Moore with specific tasks to get ready for the birth of her newborn baby.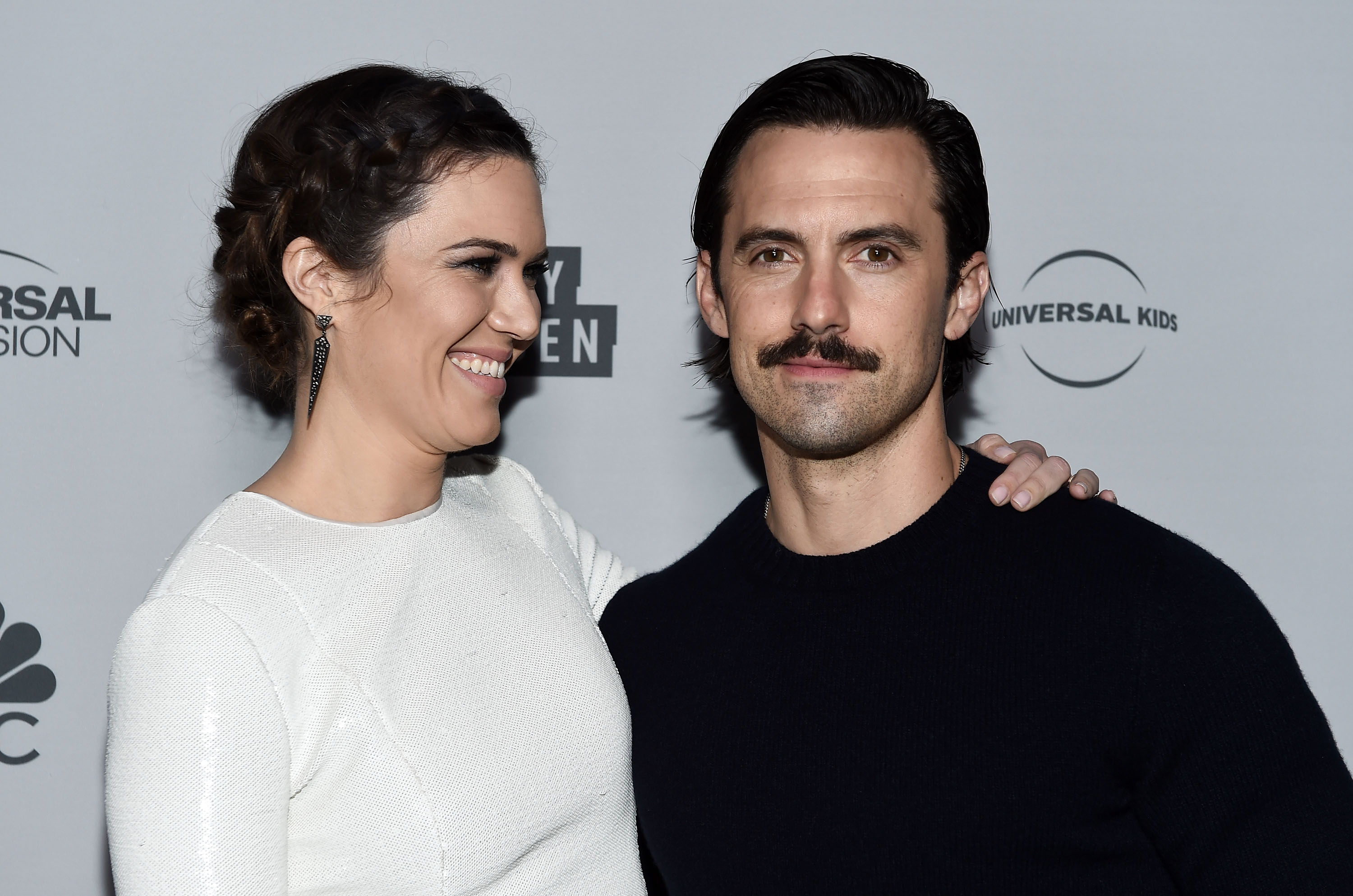 Milo Ventimiglia and Mandy Moore play a married couple in 'This Is Us'
Milo Ventimiglia and Mandy Moore play Jack and Rebecca Pearson in This Is Us. They stole viewers' hearts worldwide when the series premiered in 2016, and they have been everyone's favorite TV mom and dad for six seasons.
Jack and Rebecca are the parents of the Big Three — Kevin, Kate, and Randall. The series takes place in many different time periods, so the show jumps back-and-forth from when the Big Three are kids, teenagers, and adults. And unfortunately, Jack dies when his children are teenagers, so fans don't see him in the present timeline.
Although the audience knows Jack eventually dies, they love to see scenes between him and Rebecca. Ventimiglia and Moore exude chemistry, and that's partly thanks to the trust and love they have for one another offscreen.
Mandy Moore reveals how Milo Ventimiglia helped her prepare for the arrival of her baby
Mandy Moore appeared on The Kelly Clarkson Show, where she talked about her baby, Gus, who recently turned one. And during their discussion, Kelly Clarkson brought up that Milo Ventimiglia told her that he had to teach Moore how to change a diaper.
"My husband [Taylor Goldsmith] and I, neither of us really had any experience with babies," Moore revealed. "So I just remember having to lean on Milo so hard, especially in the beginning of the show."
She added, "He was showing me how to swaddle, how to change diapers. He was incredible. And even, this was the first season, and then I remember right before I gave birth to Gus last year, same thing. It was like, we were shooting a scene where we had to change [diapers], and I'm like, 'I'm about to do this in real life, and I have no idea what I'm doing.'"
Thankfully, Milo Ventimiglia and Mandy Moore, as the parents of This Is Us, had to change a few diapers on the set. And Ventimiglia was sweet enough to teach his co-star all the basics of taking care of a baby.
Milo Ventimiglia gushes over his 'This Is Us' co-star
During an interview with Entertainment Weekly, Milo Ventimiglia reflected on his relationship with Mandy Moore.
"We started this friendship where we were very communicative [and] very supportive," the actor shared. "I remember saying to her, 'If you're not happy, I'm not happy.' And there have been moments where she and I have been on set together, and she has not been happy with the direction a scene is going, or I haven't been happy with the direction a scene is going."
Ventimiglia added, "But where we ultimately find ourselves is her saying, 'Hey Mi, what do you think?' or me saying, 'Hey Man, what do you think?' And we would always find our way together … I think it's rare that two people in the trade of acting can give so much of themselves to these characters and these roles, but Mandy has given me 100 percent, 100 percent of the time, and I give her exactly the same."
This Is Us Season 6, starring Milo Ventimiglia and Mandy Moore, airs Tuesdays at 9 p.m. ET on NBC.
RELATED: 'This Is Us' Cast Gave Milo Ventimiglia 'Side Eye' When He First Directed Them, 'We Don't Have That Trust Yet'