Mindy Kaling Has a Pet Peeve With Food Bloggers and They Have a Beef With Her As Well
You'd think it would be nearly impossible to get a food blogger upset with you. But this week, Mindy Kaling has accomplished this feat.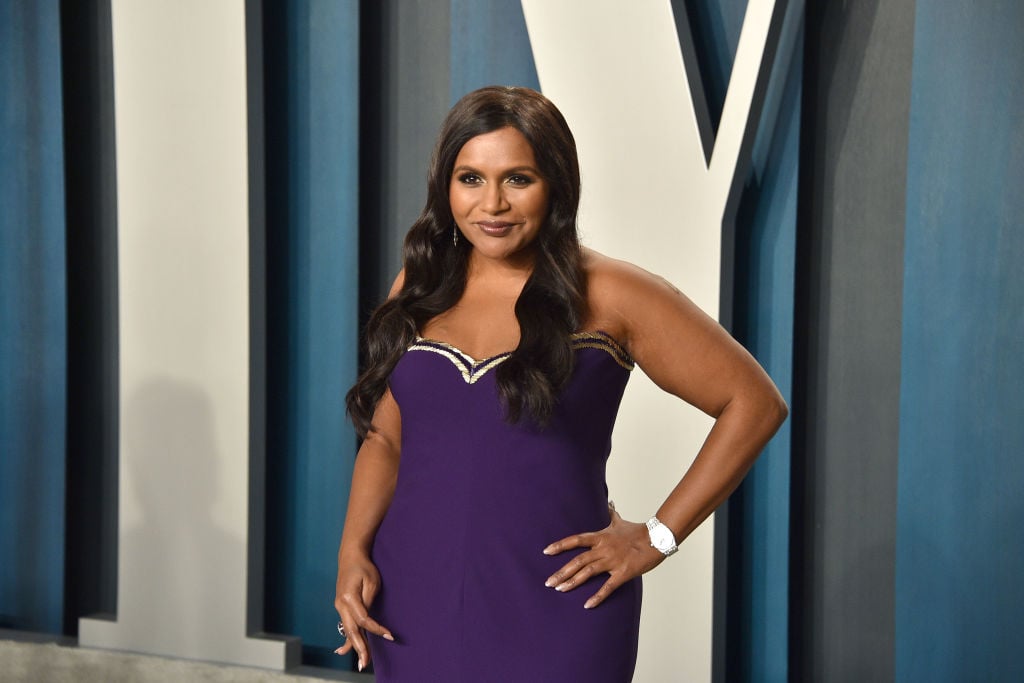 The former The Office co-star has gotten food bloggers upset with her over her recent social media posts about their frequently lengthy blog posts.
Mindy Kaling loves posting about food
Apart from the strong dislike she may be feeling this week from recipe bloggers, Mindy Kaling really is very well liked. And one of the reasons is she's not afraid to say how much she loves food. While so many celebrities would rather discuss diets, or how much they're exercising, Kaling reminds her fans constantly that she's just like us.
She even posted on Instagram Stories in 2018 about making her young daughter's food and what it taught her about meal prepping.
"Hi guys, one of the most rewarding parts of my weekend is doing meal prep for my daughter because she's now eating foods. I never did this for myself before I had a kid."
The Late Night star gushed about being able to be part of her daughter's daily life in this small way since, as a working mom, she was gone for much of each day.
"I know that there's so many good, prepared organic baby foods out there that you can buy," she said on the Instagram clip, "but because I work, I like making them on the weekends because it makes me feel like I'm a part of my daughter's life."
Kaling's complaint about recipes on food blogs
The Ocean's 8 star, while hunkered down with the rest of the world, went there this week and tweeted extensively about her ongoing frustration with the recipes one finds on myriad food blogs on the internet. The ones where you search for a lasagna recipe, but the blogger in many instances has written out their inspiration for posting this particular lasagna recipe. Kaling was sassy in her post and, naturally, funny as well.
Kaling tweeted this week, "Why do all online recipes have endless pages of the chef's whole life story about the recipe and then on the 12th page is the actual recipe? I just want the recipe! I don't need the Modern Love essay on how you came up with it!"
The creator of Netflix's Never Have I Ever then shot out another tweet, writing a fictional example of the endless stories she was referring to, in order to drive home her point.
Her tweet sarcastically said, "Back when Tim and I were living in Denver, we always wanted a heart healthy way to start our day before a brisk Colorado morning! This was before I was diagnosed with GERD, and just after we adopted Pepper our black lab." JUST GIVE ME THE FRITTATA RECIPE G*******IT."
Bloggers had a beef with Kaling's comments
As much as there were many fellow tweeters who commiserated with Kaling's point, the food blogging community did not take the comedy writer's comments very well. This was their bread and butter she was joking about, after all.
One insulted blogger tweeted, "Most of the people (but not all, by any means) who do food blogging are women and all are people who spend a lot of time and energy on it – especially if you've seen it. It's easy to be funny and knock the stories, but it would be great if you acknowledged the work as well."
Another concurred saying, "Next time you don't want to support small businesses (blogs) run mostly by women I suggest you turn on the Food Network (beware of pesky ads!) or open a cookbook. As a fellow writer I'm ashamed that you would joke at the expense of others trying to make a living doing the same."
We'll have to wait and see if Kaling issues an apology or just quietly continues scrolling through blog posts for the recipes she wants.
Read more: Mindy Kaling Wants Us to Know This Is Her Superpower