Mindy Kaling Just Revealed Key Details About 'Legally Blonde 3'
What, like it's hard? Mindy Kaling is writing the script for the highly anticipated Legally Blonde 3, which is set to come out in May 2022, barring any production delays from the coronavirus (COVID-19) pandemic.
While the film doesn't have a production start date set in stone just yet, Kaling revealed the script is ready to go in a recent interview. She also shared some of the key details of the story, which she hopes will excite fans.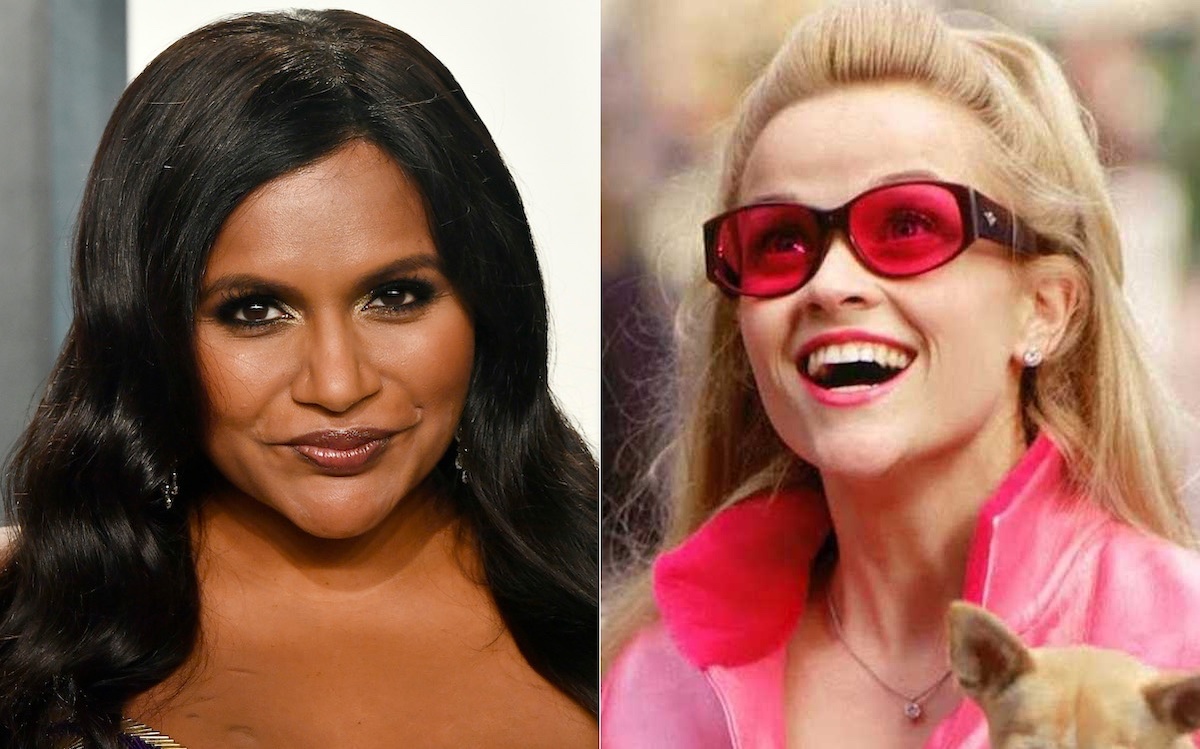 Mindy Kaling is writing 'Legally Blonde 3' with 'Brooklyn Nine-Nine' creator Dan Goor
In an interview with Access on Jan. 8, The Office alum revealed what phase of Elle Woods' life the movie will be set in.
"So, I'm writing it with my friend Dan Goor, who created Brooklyn Nine-Nine, and I just, I love the franchise so much," Kaling said. "I love Elle Woods as a character and when Reese asked me if I wanted to write it I was like, 'Absolutely!'"
"I can't wait to see what people think of the way we wrote Elle Woods at 40," she continued. "How Elle Woods is at 40 versus when she was 21 has been really fun to imagine."
In addition to the sorority girl-turned-lawyer's age, Kaling confirmed there will be easter eggs from the first movie in the third.
"Bend and snap is forever," Kaling said with a smile. "We definitely have a lot of fan favorites from the original movie."
RELATED: Nicole Kidman and Keith Urban Once Had a Baby in Secret, Like Mindy Kaling
Mindy Kaling is ready to show Reese Witherspoon her 'Legally Blonde 3' script
Witherspoon's production company, Hello Sunshine, is producing the film. (It also is to thank for Little Fires Everywhere, The Morning Show, and Big Little Lies. Witherspoon stays busy.) And of course, she will be reprising her most iconic role, so her approval of the script is vital. Kaling told Access that she and Goor are ready to share it with the star.
"I don't know when we'll be able to shoot movies again but it would be great to, if Reese likes the script, shooting it this year would be awesome," she shared. "I'd love for you guys to see this movie."
Kaling and Witherspoon have worked together in the past. They co-starred in Ava DuVernay's A Wrinkle In Time, and Kaling had a supporting role on The Morning Show, which Witherspoon stars in and produces. Witherspoon asked Kaling to write the script for Legally Blonde 3, and excitedly announced it in May 2020.
"Some things are just meant to be!" she tweeted on May 19. "I'm SOOO excited to have @mindykaling and @djgoor writing Legally Blonde 3! This is #ElleWoodsApproved!"
Marc Platt and Adam Siegel, the original Legally Blonde producers, will also be producing the film with Witherspoon, and the actress confirmed the return of at least one original cast member.
In an interview with The Hollywood Reporter, Witherspoon said Legally Blonde 3 will be "So much fun. So full of fashion. So full of awesome feminist ideas. It will be global. It will have animals. It will have returning cast members. We just need to film it first. But that's my hope and dream for Legally Blonde 3. It will be the return of Jennifer Coolidge, which is the greatest."
That makes me want a hot dog real bad.