Mindy Kaling Reveals How Her Parents Ended Up on an Episode of 'The Office'
In a recent chat with Jenna Fischer and Angela Kinsey, Mindy Kaling revealed how her parents ended up on an episode of 'The Office.'
Mindy Kaling didn't just play Kelly Kapoor on The Office, she also served as a show writer, director, and executive producer.  In a recent chat with co-stars Jenna Fischer and Angela Kinsey, Kaling revealed how her parents ended up on an episode of the hit NBC comedy.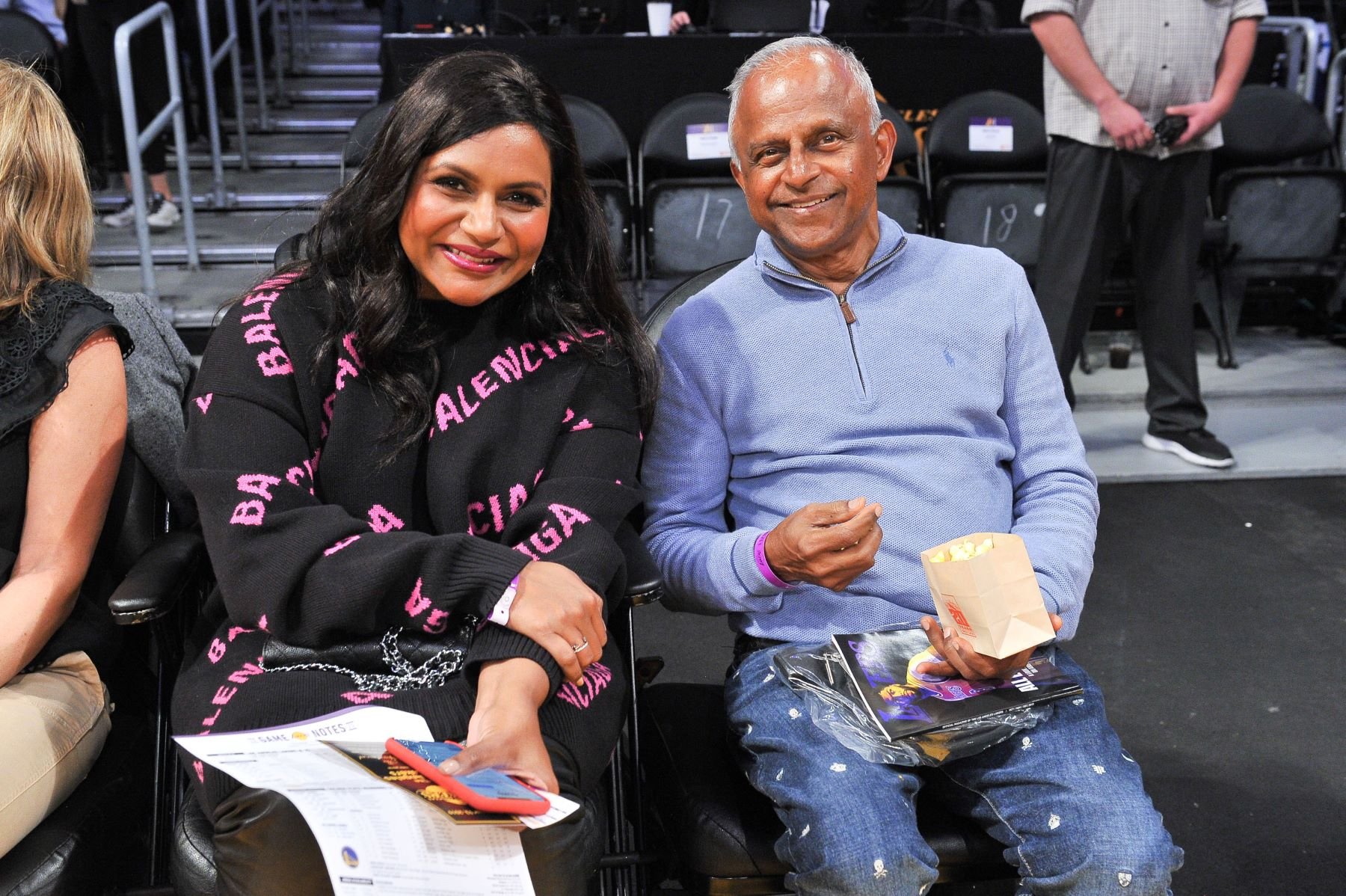 Mindy Kaling worked on 'The Office' for all nine seasons
When The Office premiered in 2005, Kaling was brought on a series' writer and she made her debut as Kelly Kapoor in the show's second episode. She went on to write some of the series' most beloved episodes, including "Niagara," which earned her an Outstanding Writing Primetime Emmy nomination in 2010.
As Kelly, Kaling plays a Dunder Mifflin customer service agent who enjoys gossiping about celebrities, dating, and office romances. She is in an on-again-off-again relationship with Ryan Howard (B.J. Novak) and is dead set on getting married and starting a family. 
She recently talked about the  'Diwali' episode of 'The Office'
Kaling brought her Indian-American heritage to the forefront in "Diwali." In the Season 3 episode, Kelly invites her Dunder Mifflin colleagues to a Diwali party, celebrating the Hindu Festival of Lights. Ryan tries to impress Kelly's parents, but it doesn't really work, and they proceed to try and hook her up with a young Indian doctor.  
When talking to her The Office co-stars Jenna Fischer and Angela Kinsey on their Office Ladies podcast, Kaling said she was surprised that showrunner Greg Daniels agreed to do the episode.   
"We couldn't believe Greg said yes," said Kaling.  "I had to kind of confront the fact that I'm Indian-American, I don't know very much about the holiday, and the bad experience of being Indian-American and talking about how you don't know very much about the holiday kind of became a big part of the episode, which I loved."
"I like that Greg thought that it was just as interesting, if not more interesting than me going and pretending that my family and I were these experts at Hindu holidays," she continued. "I really like that Kelly has this defiant attitude about it, that it's really important, while also not knowing anything about it at all."
Mindy Kaling reveals how her parents ended up on the episode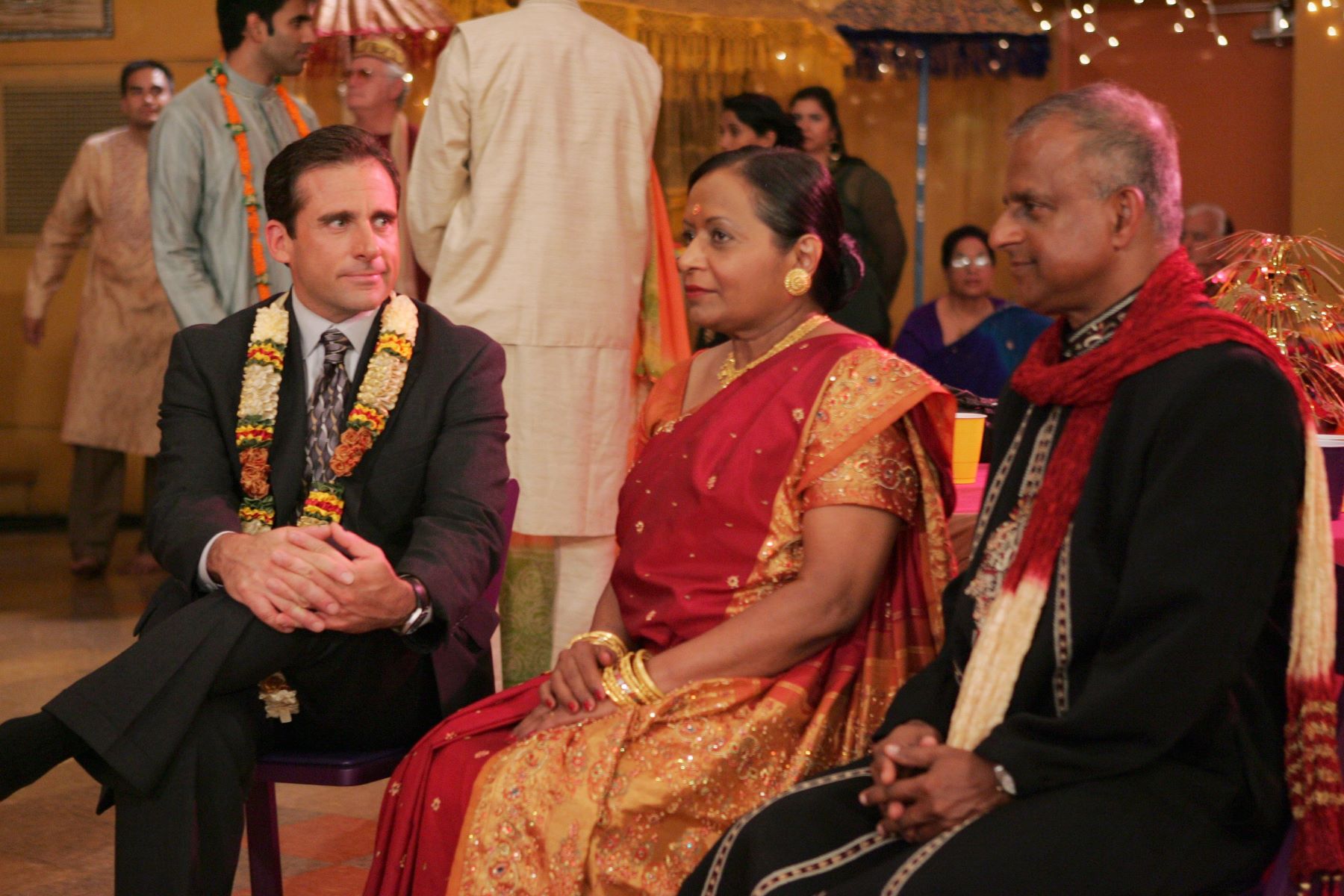 In "Diwali," Kaling's mom and dad, Swati and Avu Chokalingam play Kelly's parents. In her chat with Office Ladies, she talked about their acting skills and revealed how they ended up on the show. 
"We only cast my parents in it, which just seems like a complete act of nepotism and favoritism, because we had auditioned the parts and Greg felt that the actors we found in that age group were either too theatrical for the style of acting on our show or too stilted because they had no acting experience," said Kaling. "Now, I'm the first to say that my parents' acting was also very stilted. But [Greg] was like, 'At least they bear some familial resemblance to you. So, we'll put them in there.'"
Kaling said that while the director suggested her parents return for more episodes, she didn't think it was a good idea. You can watch the "Diwali" episode of The Office on Netflix, where all nine seasons of the series are currently streaming.