Mindy Kaling Says Reese Witherspoon Gave Her the Most 'Impressive' and 'Thoughtful' Baby Gift
Mindy Kaling is a new mom. And she recently revealed that her close friend, Reese Witherspoon, sent her one of the most thoughtful and impressive gifts after the delivery.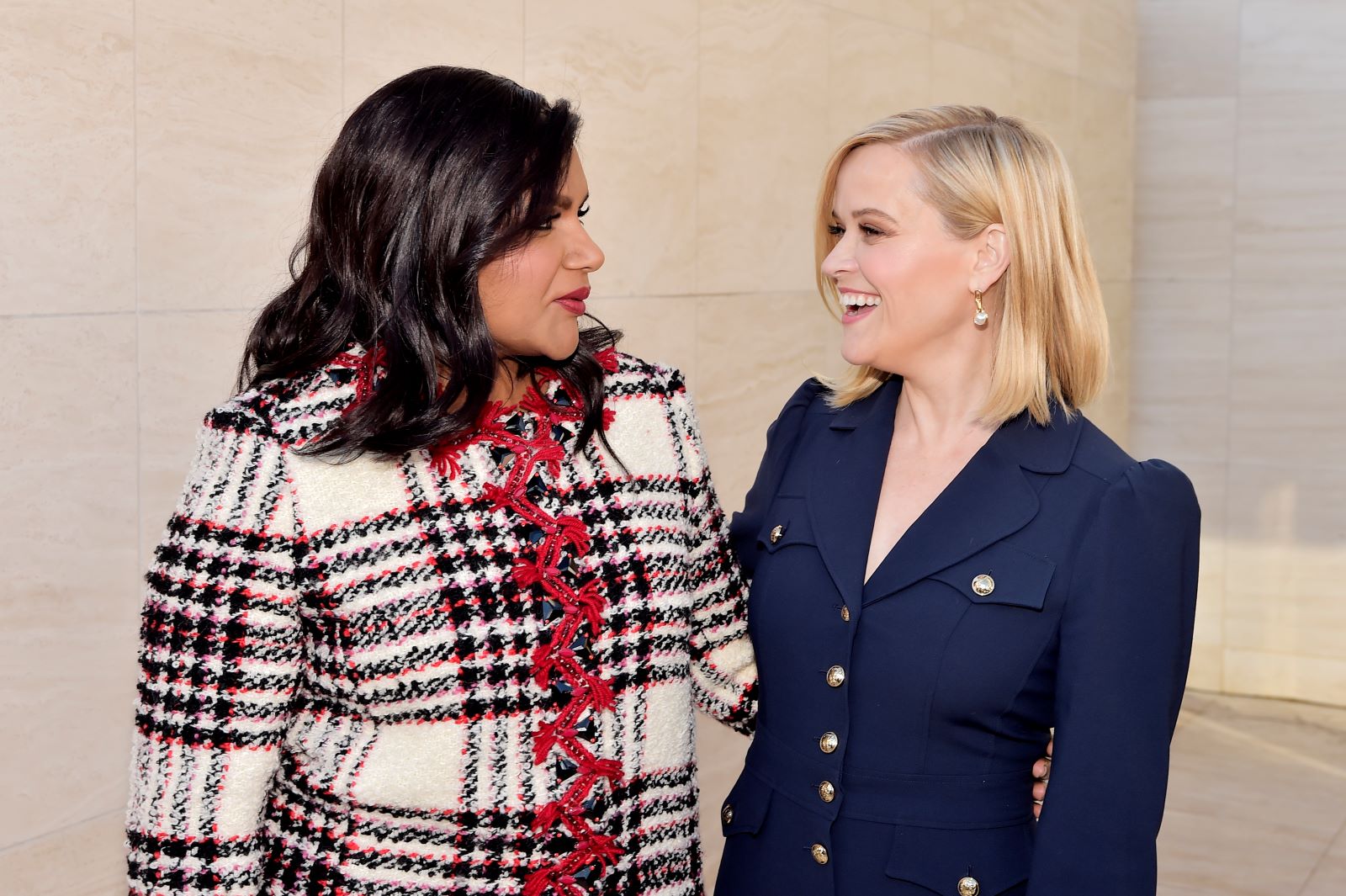 Mindy Kaling gave birth to a son in September
In 2017, Kaling became a mom for the first time when she welcomed her daughter, Katherine. While she shared photos of her pregnancy and baby after the birth, Kaling kept the identity of Katherine's father a secret.
So in October 2020, when Kaling announced that she had just become a mom again, fans were pleasantly surprised. When talking to Stephen Colbert on The Late Show, she revealed that she gave birth to a baby boy, Spencer, in September. 
"I'm telling it for the first time now," Kaling said. "It feels so strange. But I gave birth to a baby boy on September 3." 
Kaling explained that because she was pregnant during the COVID-19 pandemic, she didn't want to make a big deal out of her pregnancy while people were suffering. "No one saw me," she told Colbert. "There was so much going on and so much heartbreak in the world that it felt strange to go out of my way."
Reese Witherspoon gave Mindy Kaling a super thoughtful baby gift
Kaling may not have publicly announced she was pregnant this past summer. But it seems she let her close celebrity friends and Wrinkle In Time co-star Reese Witherspoon in on the secret. When talking to Popsugar, Kaling revealed that Witherspoon sent her a thoughtful baby gift right after the delivery. 
"I felt like the minute I got back from the hospital, there was a gorgeous gift for Spencer, with beautiful clothes and toys," she said. "And this is why you know a gift is from Reese Witherspoon — she also got my older kid something. My daughter, who didn't do anything, got all these beautiful clothes and toys, too."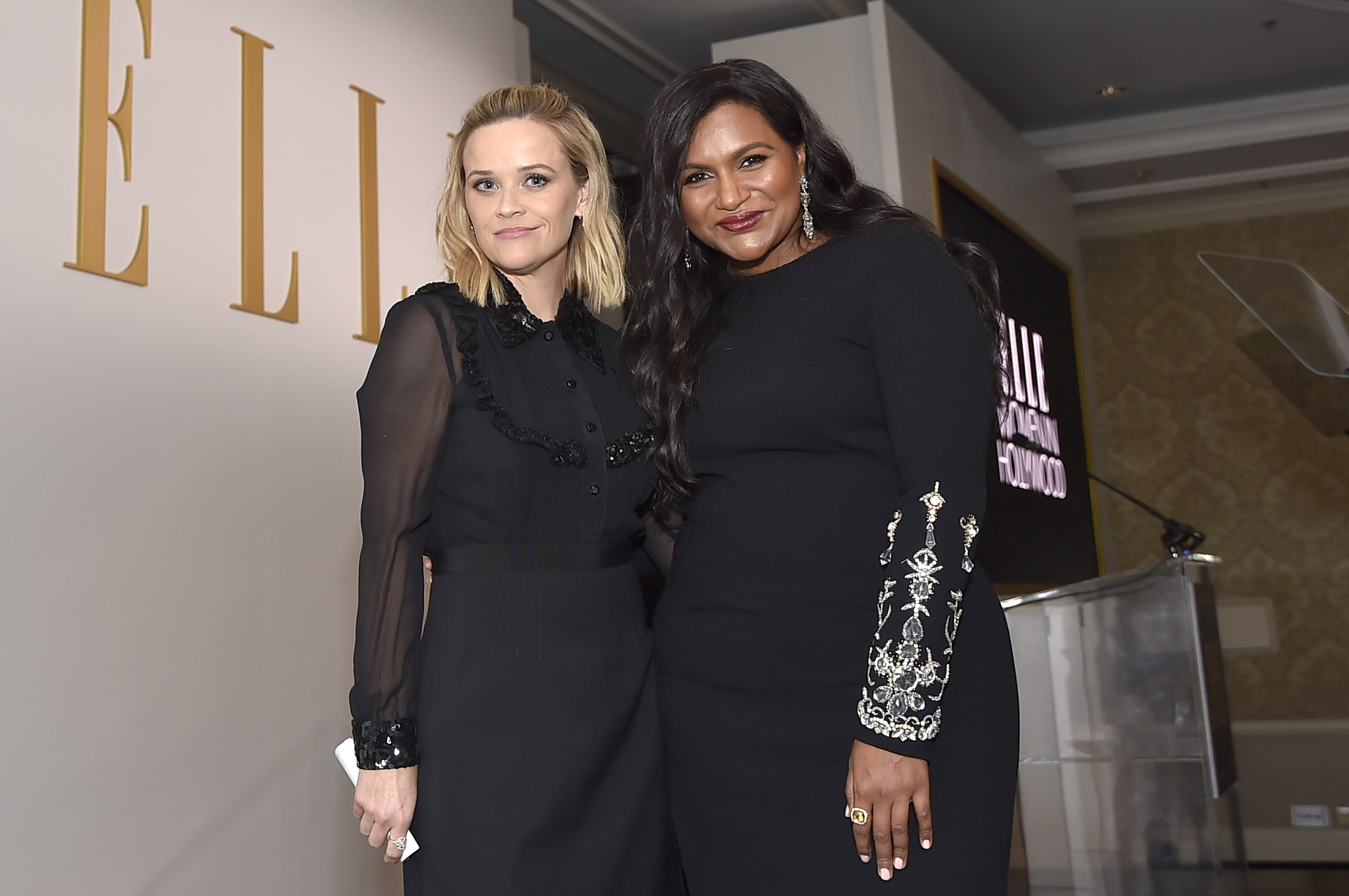 "And she sent us food, so we didn't have to cook for four days," Kaling added. "So, that's to me just a very Reese Witherspoon-type present where it's thoughtful but in a very macro way. Like, she really knows what's going on in your life. That was impressive to me."
She's working on 'Legally Blonde 3' with Reese Witherspoon
After starring in a Wrinkle In Time, Kaling and Witherspoon became good friends. And in an interview with Good Morning America, Kaling revealed that she is co-writing Witherspoon's upcoming film, Legally Blonde 3. 
"I'd been working with [Reese Witherspoon] on a couple movies, and we've been friends for a while," Kaling explained. "And I have always quoted the movies to her. I was that annoying friend that would be like 'bend and snap' — It's been over 20 years since she did the first movie, and [Witherspoon] asked me, you know, 'I'd really love to revisit this character,'"
"And I was nervous because the movie is so iconic," she added. "But then I thought it'd be really fun to see that character in her 40s now. Like, what is Elle Woods dealing with as a 41-year-old woman? And it's been really funny — and I think it's going to be a great movie for Reese, and people are going to love to see her in this part."