Mindy Kaling's Recent Tweets Touchingly Celebrate the Memory of Her Mom – and Being a Mom Herself
Find out more about Mindy Kaling's touching tweets in memory of her mother.
Mindy Kaling is both open and reserved as a mom, understandably so. As a celebrity, she's careful to not show her children's faces on social media and shares only up to a point.
Recently, however, Kaling opened up about her ongoing feelings of grief for her mother.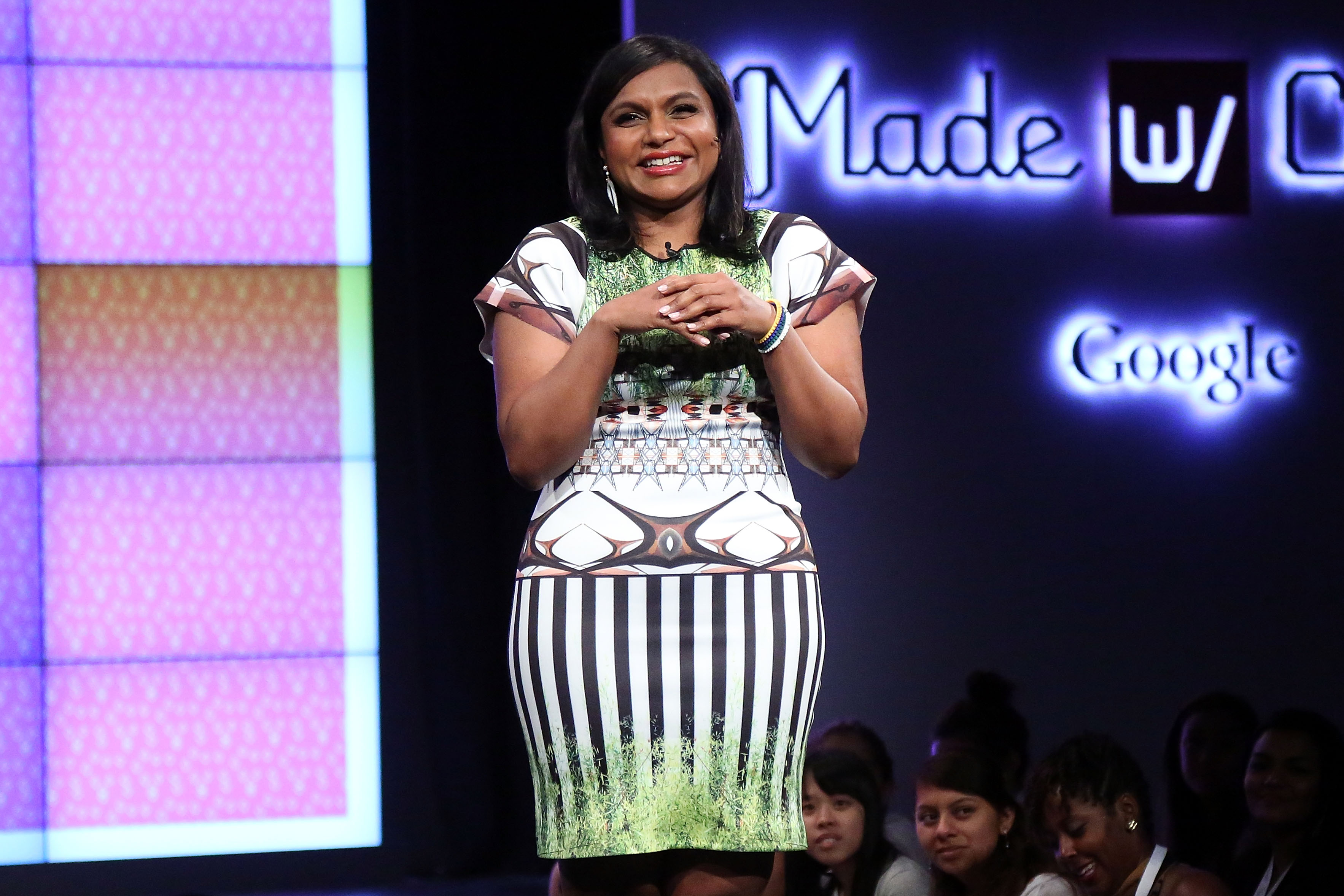 Kaling's mother died in 2011
Writing of her mother in her 2015 book Why Not Me?, Kaling said her late parent "was a warm and sociable person, but she did not suffer fools. In fact, that policy extended beyond fools. She did not suffer lazy people, pretentious people, liars, the sloppy, or the inarticulate. Basically, she suffered very few people, and it was hard to earn her respect."
The Never Have I Ever producer revealed one of the very few people that her mother was willing to "suffer." Kaling's former The Office co-star B.J. Novak.
"She always respected B.J.," she wrote."Maybe it was something about his confidence, but I think it had more to do with the fact that he, like her, is a very serious person who loves nothing more than a smart joke."
When her mother became ill, Kaling said, he did something "I will always be profoundly grateful for: He made her laugh."
Kaling's sweet post about her mother
Recently on Mother's Day, Kaling tweeted her thoughts on her late mother. The director feels her mother's loss perhaps even more so now, as a mother herself, sharing that she still thinks and even dreams about her beloved mom.
"I miss my mother so much it hurts," she wrote. "It's been 10 years since she's been gone but I still sometimes dream about her and wake up thinking for a moment she's still here. If today makes you ache for you mom too, I always feel better knowing that the ache means we were really loved."
Kaling told Good Housekeeping about her mother's pancreatic cancer diagnosis and the painful timing of her death during what should have been a happy event for her.
"I love talking about my mom, but I may cry," she said. "We all thought we would have a couple of years with her. Eight months later, she was gone. So fast."
Her mother died on the day that Fox picked up Kaling's show The Mindy Project. Kaling noted: "I'm not superstitious, but I think my mom had some part in it."
The actor recently gave birth to a second child
Now the mother of two, Kaling's daughter Katherine is 3 years old and her son, Spencer, is 8 months old. She announced his arrival on national television, of course.
After her Oct. 8 appearance on A Late Show with Stephen Colbert, Kaling's news about the birth of her son, Spencer on Sept. 3 was out of the bag.
She took the opportunity after the fact to publicly thank her fans for their happy wishes.
"Thanks to everyone for your kind words about the new addition to my family," she said in her tweet. "Being pregnant during the pandemic was a little scary, but it made me appreciate all the doctors, nurses and medical professionals who continue to work tirelessly giving treatment to those who need it, putting their own lives at risk."
Kaling revealed that Katherine got along with her new baby brother – and his toys.
"Spencer is happy and healthy and his sister is obsessed with him (well, his toys)," she said. "It's been so fun having him in the house, I almost forget I'm outnumbered now. Love and grateful hugs."