Miranda Lambert: How Mariah Carey, Led Zeppelin, & Others Inspired Her
Miranda Lambert is an iconic country singer. Unlike Taylor Swift or Olivia Newton-John, she's not one of the many country singers who's known for making music outside her genre. However, that doesn't mean she doesn't take influence from major pop stars.
We are living in an era where lines between genres are blurring more and more each day. This means that artists in one genre are very likely to take influence from artist in another genre. Here's some pop and R&B artists who inspired Lambert and her music.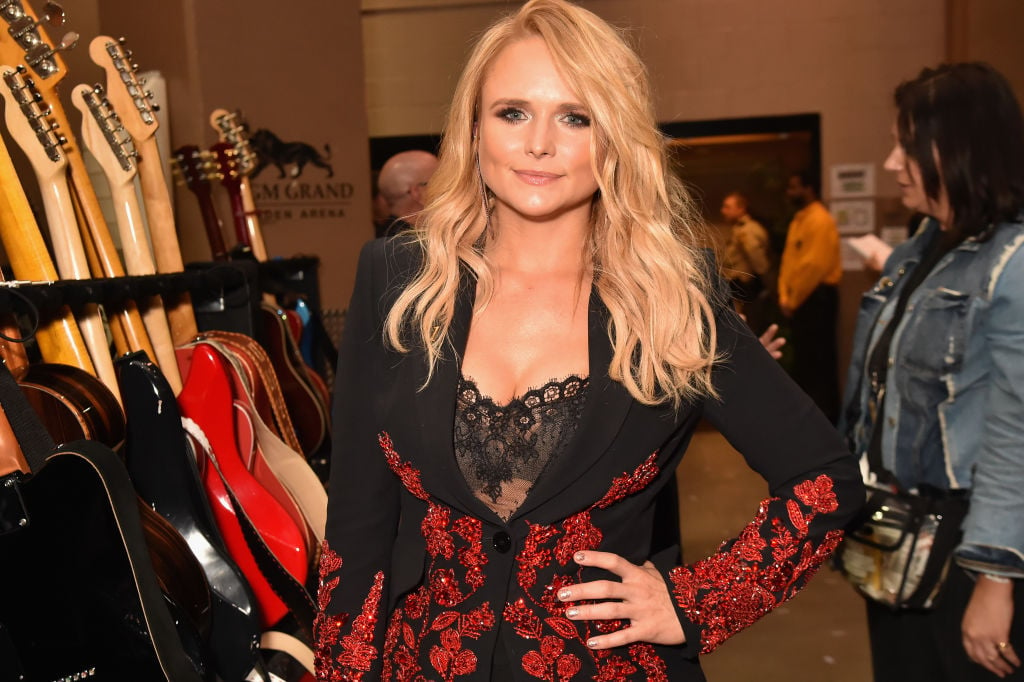 Mariah Carey
Carey has made music in several genres: R&B, pop, soul, dance. However, country music really isn't her wheelhouse. Despite this, you can definitely hear similarities between Carey's music and Lambert's. Specifically, both artists know how to take no-good men down a peg or two.
Lambert said she started being influenced by Carey at a very early age. She said "When I was growing up, I really used to sit and watch VHS tapes of Mariah Carey's live shows. I thought she was a great entertainer, so I guess she was a pretty big inspiration. I think I find new idols every day — someone that says something really inspiring, is successful, has character." Lambert once got on stage to perform a cover of Carey's classic "Always Be My Baby" – a nice tribute to an R&B legend.
Led Zeppelin
Led Zeppelin are known for heavy guitar riffs, lyrics about sex, very distinct singing that would only be acceptable in the hard rock genre. Their music seems miles away from the country style of Ms. Lambert. However, she still cited the band as an influence on her album Wildcard. She says that album was borne out of a year where she was listening to lots of classic rock.
Lambert explained "I definitely got on a [Bob] Seger, Fleetwood Mac, and Zeppelin kick for the last year. Sometimes when you get older [and] you've heard all these songs, you hear them in a different way. I feel like all of that definitely creeps into this record."
Hard rock definitely isn't Lambert's ballpark but you can hear its influence on her single "Locomotive" from Wildcard. "Locomotive" is Zeppelin-influenced Lambert song the world never knew it needed. By taking influence from Zeppelin, Wildcard certainly lived up to its title. If only "Locomotive" led to a much-needed 1970s rock revival!
Audioslave
Auidoslave was one of those 1990s bands which was all about angst that took lots of inspiration from the 1970s. Whereas Rob Zombie, Nine Inch Nails, and Marilyn Manson were taking influence from the likes of Alice Cooper, Auidoslave was more indebted to Zeppelin and Black Sabbath. It makes sense that a Zeppelin fan like Lambert would take influence from Audioslave's music.
When Audioslave member Chris Cornell passed away, Lambert said she was "heartbroken." Cornell may have passed, but his influence lives on through Lambert and other artists. That's a legacy many artists aspire to have.
Also see: Miranda Lambert Reveals What Could Have Torn Her Relationship Apart