Miss Universe 2021: Steve Harvey Makes Another Huge Gaffe Before Miss India Crowned Winner
In 2015, Steve Harvey inadvertently caused one of the most memorable moments in beauty pageant history when he mistakenly named first runner-up Miss Colombia the winner of Miss Universe rather than the correct winner, Miss Philippines. He almost made a similar mistake during the 70th Miss Universe pageant, which aired Sunday. Dec. 12 on Fox. 
Steve Harvey confuses Paraguay and Portugal during the 2021 Miss Universe pageant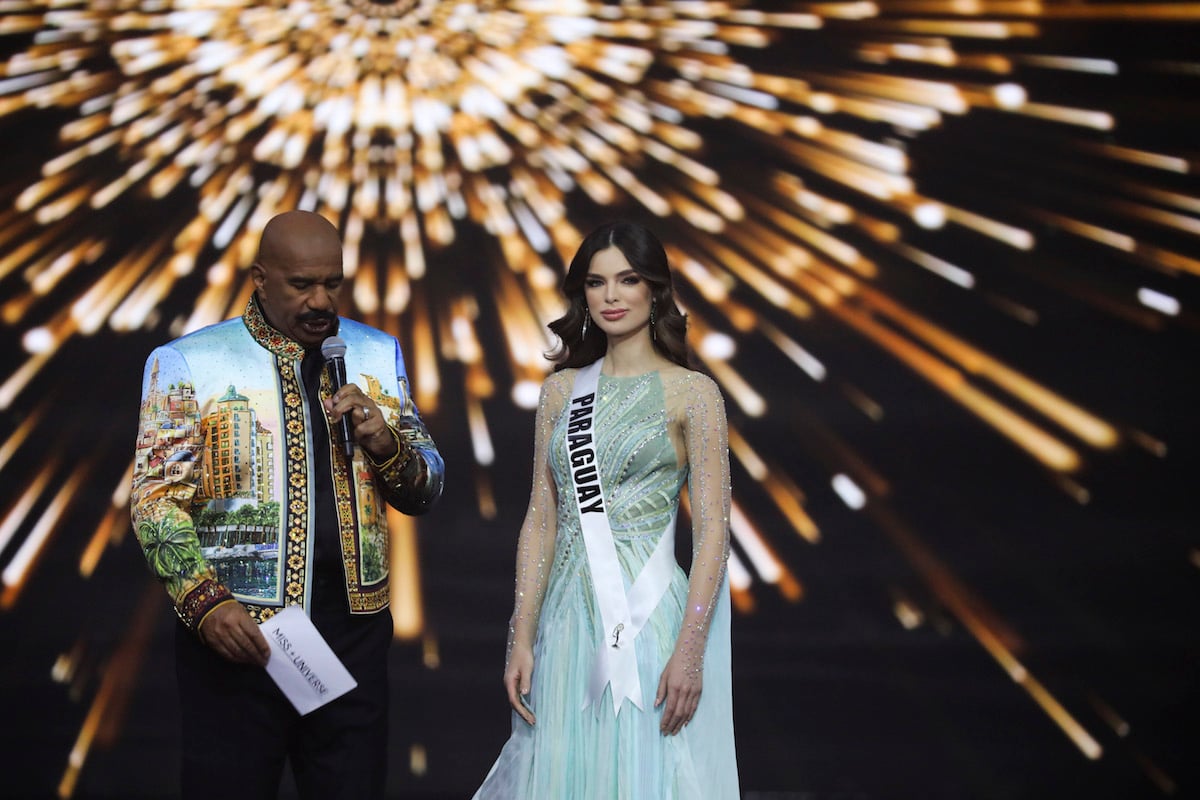 RELATED: 'Miss Universe 2019': Steve Harvey Says the Wrong Country Once Again — But In a Different Way
Harvey stepped away from hosting duties for the 69th Miss Universe pageant, which was held in Florida in May 2021 due to pandemic delays. But he was back on stage for Sunday's event, which was held in Eilat, Israel. 
As the pageant neared its end, the Family Feud host announced Miss South Africa Lalela Mswane as the second runner-up. That left only Miss Paraguay Nadia Ferreira and Miss India and Harnaaz Sandhu in the running for the Miss Universe crown. 
But Harvey seemed confused about which two countries were represented on the stage. "Congratulations, Portugal," he said as he turned to the two remaining contestants.
However, the talk show host quickly recognized his error and corrected himself, referencing his infamous 2015 mix-up in the process. 
"They wrote Portugal on the damn sign, trying to play me," he said. "They're trying to get me again. But I'm not going for it this year."
"Congratulations Paraguay," he added, before blaming his error on a faulty teleprompter. "They had Portugal on the damn sign. I looked dead at it. Y'all saw it. Don't try to blame this on me this year!"
Miss India is the new Miss Universe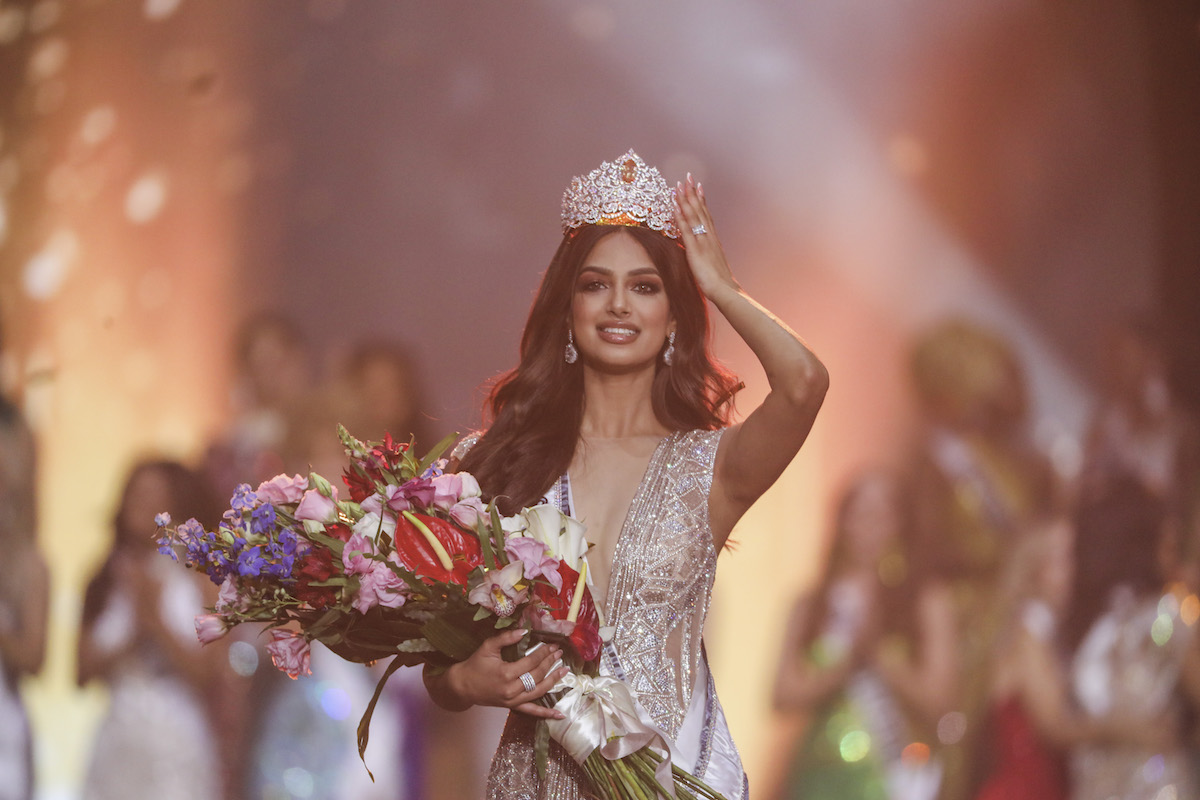 After recovering from his confusion, Harvey went on to announce the winner of Miss Universe. Miss India earned the top prize in the pageant, which saw 80 women from around the world competing for the title. Miss Paraguay placed second. 
Sandhu's win came after an awkward moment during the Q&A portion of the competition that also involved Harvey. Most contestants spoke about their accomplishments. But for some reason, Harvey decided to ask Sandhu, a women's empowerment advocate, about her animal impressions. She obliged by meowing, but the moment — along with the Paraguay-Portugal mix-up — drew plenty of criticism online. On Twitter, people criticized the odd question, with some calling it "ridiculous," but praised Sandu for taking the moment in stride. 
How did Miss USA Elle Smith fare in the competition? 
With Miss India, Miss Paraguay, and Miss South Africa finishing in the top 3 at this year's Miss Universe, how did Miss USA Elle Smith fare in the pageant? While Smith wasn't among the top finishers, she did make it to the top 10.
Smith competed as Miss Kentucky in the 2021 Miss USA pageant, which was held Nov. 29 in Tulsa, Okla. She is a reporter at WHAS-TV in Louisville. The last time Miss USA won Miss Universe was in 2012, when Olivia Culpo took home the crown. 
Check out Showbiz Cheat Sheet on Facebook!