Missy Elliott Was in a Short-Lived R&B Group Before Her Solo Career Took Off
Missy Elliott is known nowadays as an iconic female rapper. But her career in music didn't even start out in the same genre. In recent years, she's returned to the rap game, even releasing an EP titled Iconography. But Elliott started off as a member of an all-female R&B quartet. Here's the details on the project that led her to become a best-selling music artist.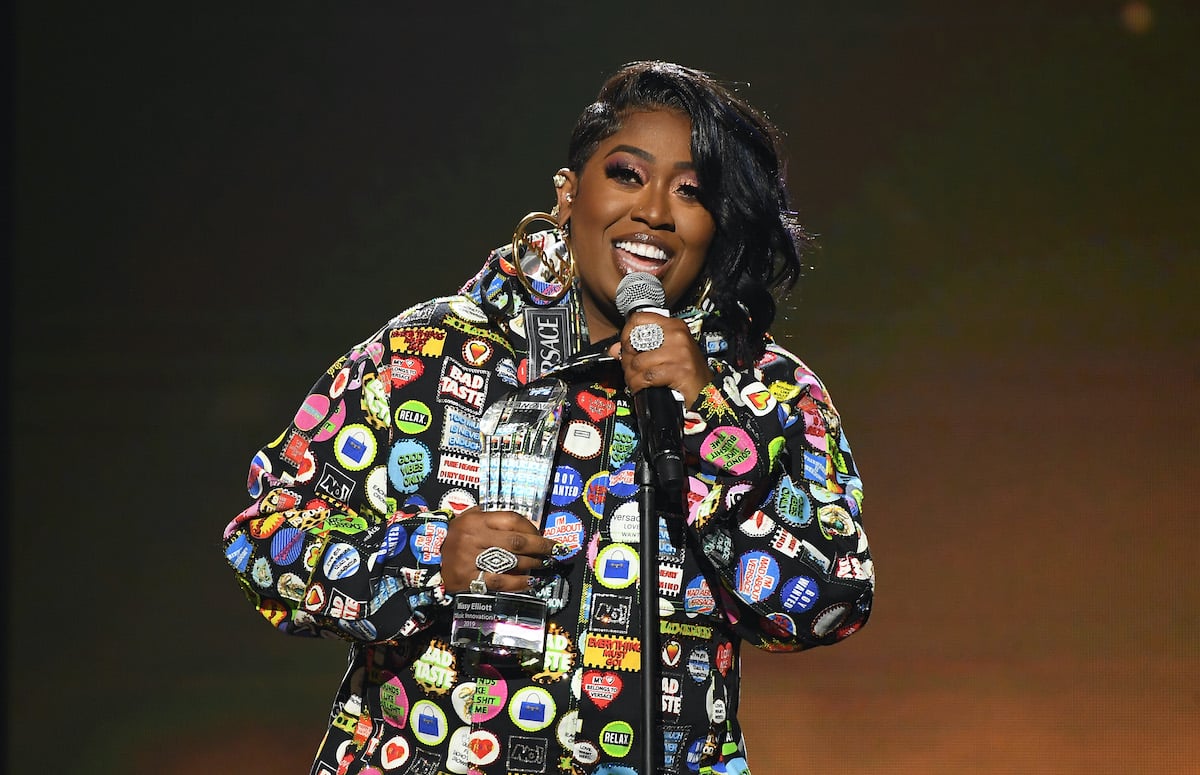 Missy Elliott burst onto the rap scene in 1997 with 'Supa Dupa Fly'
Although hip hop has been popular for years, the genre really went mainstream in the late 1990s. And the artist then billed as Missy "Misdemeanor" Elliott was an integral part of that wave. 1997's Supa Dupa Fly spawned singles like "The Rain (Supa Dupa Fly)" and "Sock It 2 Me." Suddenly, Elliott became a musical force to be reckoned with.
In the years that followed, Elliott broke even further into the mainstream. Songs such as "Get Ur Freak On" and "Work It" combined Elliott's signature flow with longtime collaborator Timbaland's production. Their partnership, in fact, emerged as one of the most definitive in modern hip hop. But Elliott almost didn't pursue a rap career at all.
RELATED: Missy Elliott Owns One of the Most Disliked Exotic Cars Worth Over $200k
But her music career began a few years earlier in a group called Sista
Rather, Elliott's music career began in a much different place. In the early 1990s, she was a member of an R&B group called Sista. Their first and only album 4 All the Sistas Around da World was slated for release in 1994. But when Sista's first single, "Brand New," failed to gain traction, it was indefinitely placed on hold.
Sista's album — featuring Timbaland production and a Mary J. Blige guest appearance — eventually hit streaming services in 2017. By then, Elliott had cultivated an entirely new persona and was ready to get back into recording music. This time though, she pursued a rap career. And the rest is music history.
RELATED: Missy Elliott Praises Rapping Teacher and Shares 'Fun Fact' About Her Own School Days
Missy Elliott returned to music in 2019 after a lengthy hiatus
After the release of 2005's The Cookbook, Elliott took a break to grapple with her Graves' disease. However, she returned a decade later with some new music. And though she hasn't released a full-length just yet, Elliott is once again an active musical artist. And her fans couldn't be happier to have her back.
Even for those who didn't appreciate her before, the show goes to to great lengths to remind fans of her rapping skill. However, it also set the stage for Elliott to someday soon drop a complete album experience. Across the past few years, Elliott has released a few charting hits and, of course, Iconography. But fans suspect she has a lot more on the way soon.