Missy Elliott Will Never Let a Black Cat Pass Her — 'I Turn Around and Go the Other Way'
Celebrities tend to get placed on platforms. Fans make assumptions from everything about what they choose to wear to their belief systems. Yet those assumptions aren't always correct, as Missy Elliott proves over and over again.
She not only writes her own tunes, she lives them. Elliott knows what she believes, and she doesn't apologize for it. Even if that is an age-old superstition that many others believe as well.
Missy Elliott wasn't born into fame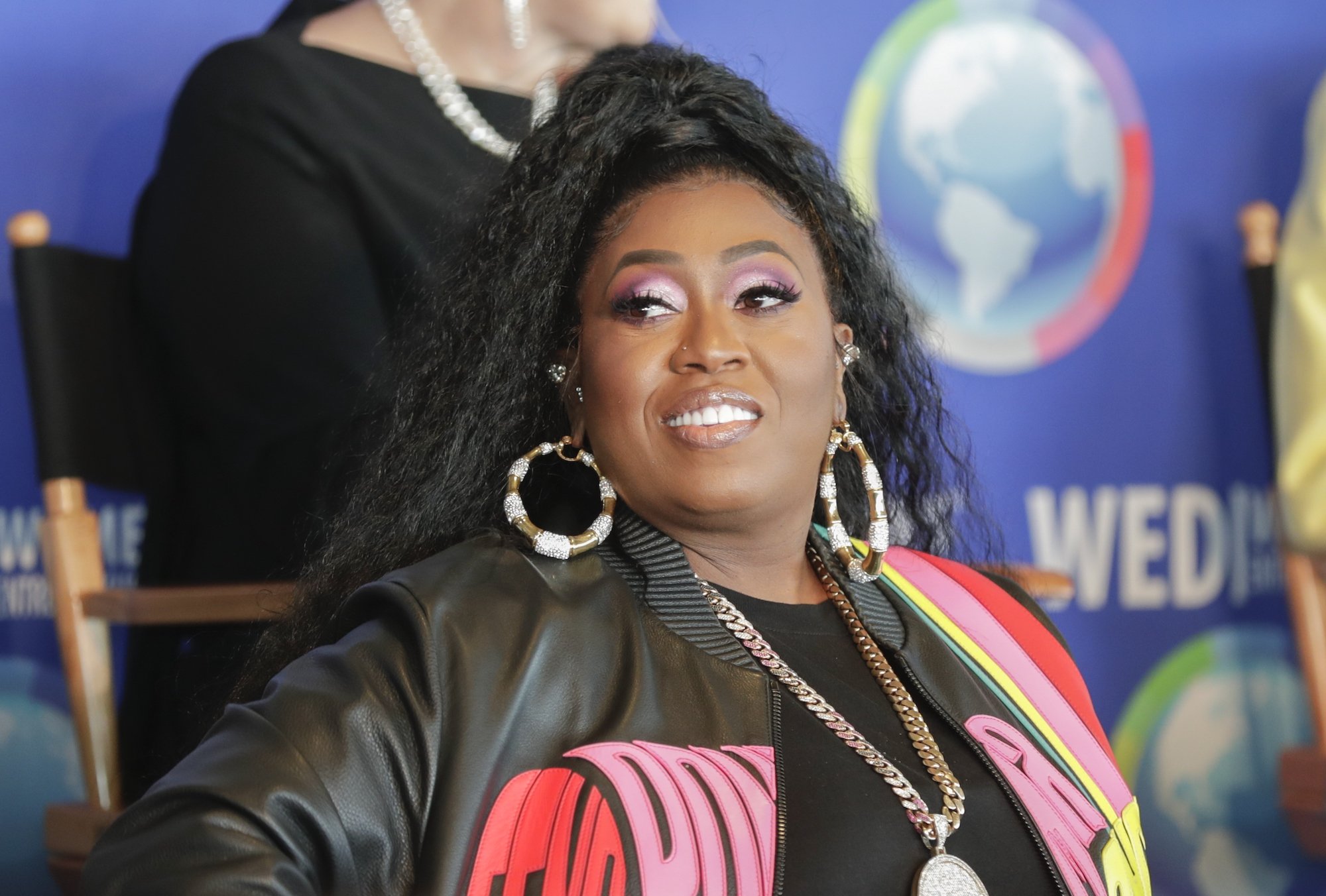 RELATED:Missy Elliott Wants to Do a 'Verzuz' Battle — With Herself
Many celebrities find their wings at an early age. It's almost like fame seeks them out. Others have to seek out fame themselves, and that's just what Melissa Arnette Elliott did.
Growing up, she didn't have the perfect childhood. In fact, she grew up in an abusive home, according to Biography. Things were so bad, that Elliott actually wrote to Michael and Janet Jackson, begging them to come save her. That never happened, of course, but Elliott found strength in her religion.
She grew up in a Baptist Church, and that helped shape much of her life. Elliott found peace in a dark place, and it still helps her to this day.
The road to fame was still hard, however. While she was in school, Elliott formed a girl group called Sista. The group was signed to Swing Mob Records, and it looked like things were finally going to work out for her.
Then the label went under, and Elliott's big break went down with it. That didn't stop her, however, and she kept writing.
How Missy Elliott became famous
RELATED: Missy Elliott Praises Rapping Teacher and Shares 'Fun Fact' About Her Own School Days
Elliott began writing and producing with her childhood friend Tim "Timbaland" Mosley. She wrote songs for SWV, Aaliyah, and even Raven-Symone. She wasn't on stage singing her own tracks until she performed "The Things You Do" with Sean "Puffy" Combs, but it finally got her the attention she deserved.
After that, things fell into place for her. Sylvia Rhone, the CEO of Elektra Entertainment Group, helped Elliott form her own label called Goldmind. After years of writing for other artists, and only getting a small byline on the back of the album, Elliott was finally singing her own songs, and in 1997, Elliott released her debut album Supa Dupa Fly.
Unlike many artists before her, Elliott proved she was no one hit wonder. Supa Dupa Fly went platinum, as did Elliott's next albums Da Real World, and Miss E … So Addictive. Elliott went on to earn four Grammy Awards.
In 2008, Elliott was diagnosed with Graves disease. She took a step back from the spotlight, but continued to write and produce. Fans were disappointed, but also understood.
 In 2019, Elliott dropped Iconology. The album contained five songs, which fans went crazy over. While Elliott hasn't released any more singles, she's hinted that there is more to come.
Black cats are a no-go for Missy Elliott
RELATED: Missy Elliott And Alyson Stoner Reunite For 'Work It' At the 2019 VMAs
In 1997, Missy Elliott had an interview with Rolling Stone. Jancee Dunn, the interviewer, said, "Some people don't ask the Lord for anything, they just thank him. Do you think that's superstitious?"
Missy Elliott was quick to reply with:
"If you believe a black cat is bad luck, people think you're crazy, but plenty of times if I see a black cat down my street, I turn around and go the other way. Even if I'm late. I'll be late for the airport and be in a limo, and if I see a black cat, I'll be like, 'Sir, you have to turn around and go down the next street.' Me personally, I don't ask too much, but I do ask him to continue to bless me successfully, financially and just to keep me humble. You know."