MJ Rodriguez Isn't the First Transgender Person to Be Nominated for an Emmy Award, but a Win Would Be Historic
'Pose' star Mj Rodriguez could make Emmys history if she wins. Rodriguez is nominated in a leading actor category. And, though Laverne Cox and Rain Valdez have earned past nominations, Rodriguez would be the first transgender star to win.
Pose star Mj Rodriguez is breaking ground with her Emmy nomination. Though Rodriguez isn't the first transgender person to be nominated, she is the first nominated in a lead acting category. Here's a little about Rodriguez and the two transgender stars whose Emmy Award nominations came before hers.
'Pose' put Mj Rodriguez on the map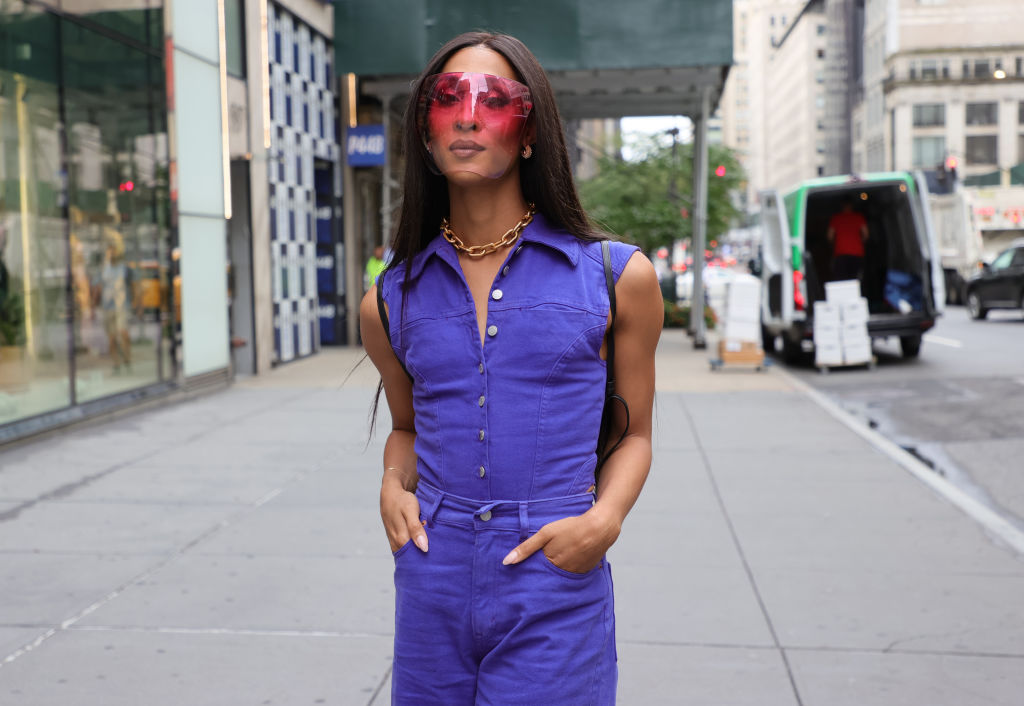 Rodriguez might be most known for her role as Blanca Rodriguez on the Ryan Murphy and Brad Falchuk's FX drama, Pose, but it's not her first gig. Not only has she guest-starred in shows like Nurse Jackie and Luke Cage, but she's been fearlessly working to open the gate for other trans actors to get the recognition they all deserve.
"It's crazy to think that just before Pose, none of this was even a thought in anyone's mind," she told The Guardian. "We had never been in these spaces, on those sets, in Hollywood. So it's amazing, and honey, I'm living for it. But I do wish there was more of it, so we didn't have to constantly be the educators. Some of us just want to be the artists."
Pose concluded in June after three seasons, but none of the other transgender stars from the show earned a nomination. Co-star Billy Porter — who played Pray Tell — snagged Outstanding Lead Actor in a Drama Series nomination, with stiff competition. The series also earned nods for Outstanding Drama Series, Directing, and Writing.
"Mj Rodriguez's Emmy nomination for outstanding lead actress in a drama series is a breakthrough for transgender women in Hollywood, and a long-overdue recognition for her groundbreaking performance over the past three seasons of Pose," said Sarah Kate Ellis, president, and CEO of GLAAD (via The Hollywood Reporter).
She continued: "Additionally, the show's nomination for outstanding drama series, as well as Billy Porter's third nomination for outstanding lead actor in a drama series, mark a historic show that undoubtedly raised the bar for trans representation on television and changed the way viewers around the world understand the trans community."
Two other transgender stars received nominations in the past
While Rodriguez's nomination is important, she's not the first transgender actor to catch the Academy's eye. She's the third. Laverne Cox scored four nominations in the Outstanding Guest Actress in a Comedy Series for her role as Sophia Burset in Orange Is the New Black.
Cox didn't win, but the recognition was a first, paving the way for Rain Valdez, who earned a nod in 2020. Valdez's category, Outstanding Actress In A Short Form Comedy Or Drama Series, came for her role as Belle Jonas in Razor Tongue, but she didn't win, either.
Why Mj Rodriguez's win for 'Pose' would be historic
Should Rodriguez win, she would be the first transgender star ever to win an Emmy, which allows others to do the same. After learning of the nominations, the star told People she's "excited, lifted, thankful, humble, and grateful."
"I feel like this moment in time has never ever happened for a girl like myself, and I feel like it's time, and it's time to keep showing up. It doesn't stop here."
She continued:  "Just because I got a nomination doesn't mean the work stops here, and possibly if there's a win, it doesn't mean the work stops here. It has to continue because there are next generations out there who are looking not only to me but to many other trans women out there who are pushing the needle forward."
Other nominees in the category are Elisabeth Moss (The Handmaid's Tale), Emma Corrin, and Olivia Colman (The Crown), Uzo Adaba (In Treatment), and Jurnee Smollett (Lovecraft Country).
The 73rd Primetime Emmy Awards airs Sunday, Spet. 19 at 8:00 p.m. ET on CBS.