The Model Jimmy Page Used as the Basis for Led Zeppelin's 'Gallows Pole'
While folk legend Lead Belly recorded 'Gallows Pole' in the '30s, Jimmy Page said Led Zeppelin worked with a white American's version.
Just when fans of hard rock thought they had Led Zeppelin pegged, the band released its third album. And while the Zep came out firing with "Immigrant Song" — and closed side 1 with "Out on the Tiles" — the all-acoustic side 2 surprised legions. It all started with "Gallows Pole," Zep's take on a traditional folk song.
On that track, the Zep worked with material that dated back to at least the 1700s. (It may go back to the 1400s, if not earlier.) Lead Belly, the legendary Texas musician, had put his stamp on the song in 1939. Yet Jimmy Page cited a more contemporary source for his inspiration while working on Led Zeppelin III (1970).
Jimmy Page said Led Zeppelin based its 'Gallows Pole' on the Fred Gerlach version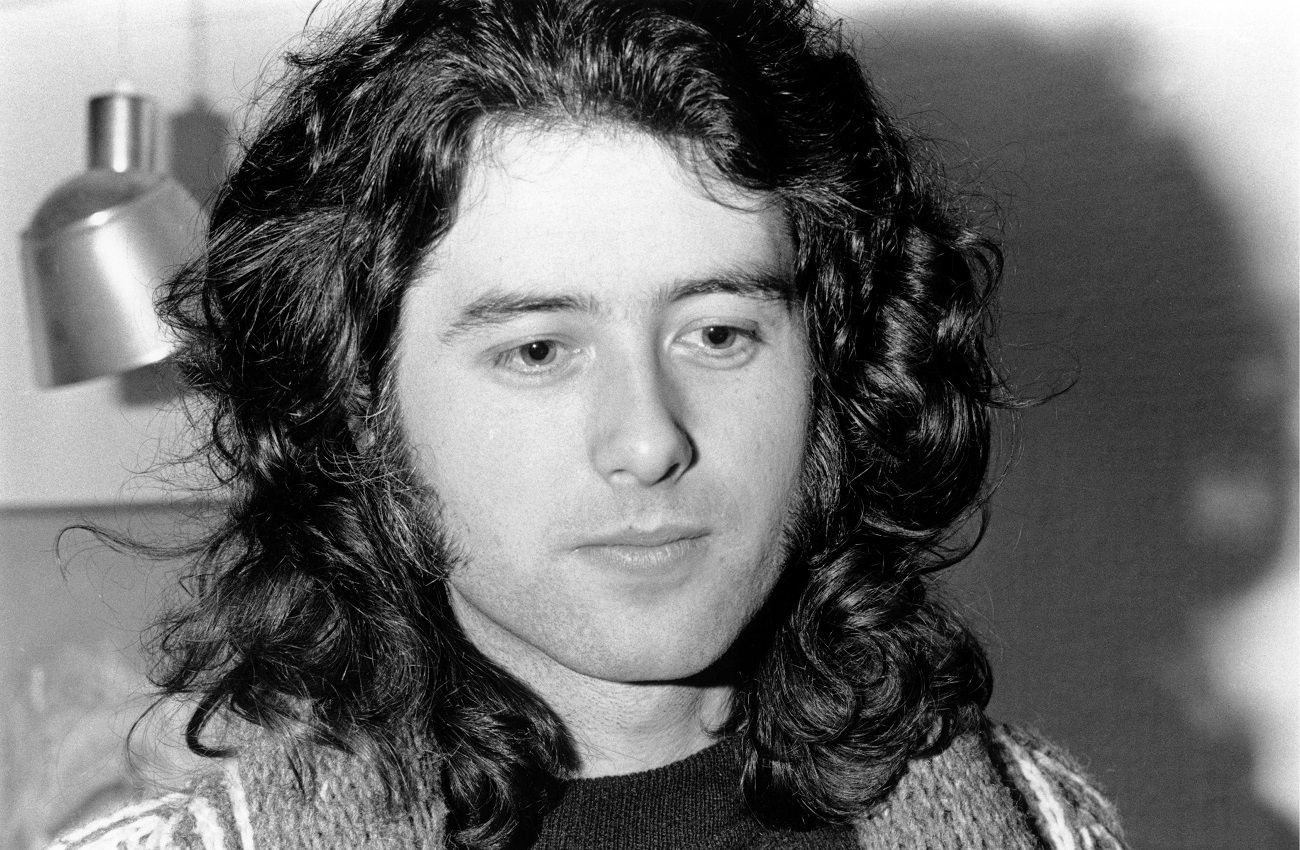 When discussing his source for "Gallows Pole," Page pointed to Twelve-String Guitar, a '62 album by Fred Gerlach. Page (via Led Zeppelin: All the Songs) described Gerlach as "a 12-string player who was, I believe, the first white to play the instrument. I used his version as a basis and completely changed the arrangement."
Gerlach later said it took him a year of looking before he could even find a 12-string guitar, so it's safe to say he was among the few white men playing the instrument in the '50s. Regardless, you might not hear his influence on Page and Robert Plant's interpretation of the song right away.
Gerlach certainly takes it at a much faster clip than Page and his bandmates did at the start. Meanwhile, as Page noted, the arrangement and chords of Zep's "Gallows Pole" are a long way from Gerlach's, who was influenced by Lead Belly's version of the song. In brief, the Led Zeppelin III version stands as an original interpretation of the ancient tune.
Before the five-minute track concludes, you hear Page on six- and 12-string acoustic guitar, electric guitars, and banjo. And when John Paul Jones and John Bonham join in — with Plant's voice soaring– it becomes instantly recognizable as a Led Zeppelin song.
Robert Plant was still performing 'Gallows Pole' live in 2019
While Page has named "Gallows Pole" among his favorite tracks from III, Plant has also pointed to the song as a turning point in his career as a singer. That might be one reason why Plant still performs the track at live shows so many decades later.
After his '80s hiatus from Zeppelin material, Plant started getting the Led out again late in the decade. And when he and Page reunited in the '90s for the No Quarter album and tour, they played "Gallows Pole" together.
More than 20 years later, Plant was still working with the song at live performances. In fact, in October 2019, at his last show before the coronavirus lockdowns, Plant closed his set at Hardly Strictly Bluegrass with "Gallows Pole." He took it fast, in the old Lead Belly-Fred Gerlach style.