'Modern Family:' What Is the Age Difference Between Gloria and Jay?
They're one giant Modern Family. This show follows one extended family, complete with an LGBTQ couple and Jay and Gloria, who have a few years of age separating them. 
What's the age difference between these Modern Family characters? Here's what we know about this couple from ABC's comedy series.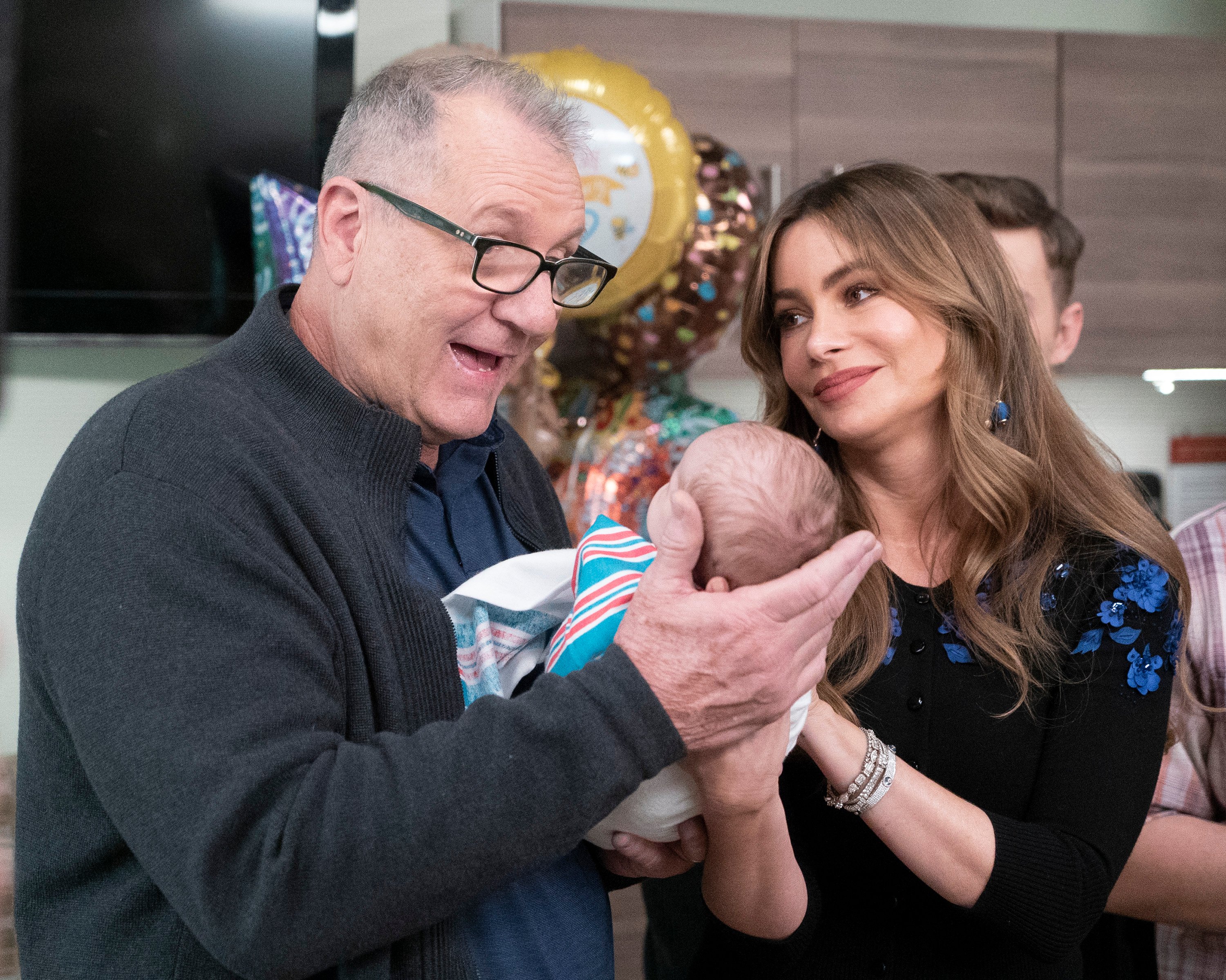 'Modern Family' character, Jay Pritchett, was born in 1947
As a patriarch of the family, Jay Pritchett is one of the oldest recurring cast members. Born in 1947, he celebrated a few birthdays over the show's 11 seasons.
During "The One That Got Away," Claire and Mitch tried to recreate an old picture for their gift. During "Bringing Up Baby," Phil and some friends take Jay on a surprise fishing trip.
Although she celebrated a few birthdays in this series, it's not revealed what year Gloria was born in. However, some estimate she was born sometime during the 1970s. That makes her several years younger than her husband.
How many years apart are Jay and Gloria Pritchett?
Jay and Gloria rarely discuss their age gap, however, during a few episodes, fans learned just how different these characters are. During the "New Year's Eve" episode of season 4, Jay brought the family to a rundown hotel. Gloria asked when was the last time he visited, to which he replied 1974 or 1975.
"When I was 2," Gloria elaborated. Because fans learned Jay was born in 1947, that makes this couple about 26 years apart. They're still pretty in love, though, going on vacations together and raising Gloria's son, Manny.
These two characters even had a child together, their son Fulgencio "Joe" Pritchett. While talking to Phil, Luke said he thought his grandfather was too old to have a child. Don't be silly, Phil told his son, anyone can have a child with Gloria. 
"We've shot fun things like Gloria not fitting in her pregnancy clothes and Gloria telling Jay—breaking the news about the pregnancy," Vergara said of her character's pregnancy during an interview with Glamour. "I think people are going to love this season."
When it comes to the actors behind these Modern Family characters, O'Neill was born on April 12, 1946, Vergara was born on July 10, 1972. That makes them about 26 years apart.
Gloria is younger than Jay's daughter, Claire
When Gloria and Jay first got married, Claire thought that her new step-mother was a "coal digger." Eventually, however, the two characters became friends. There were, however, a few jokes regarding Gloria's age, especially because she was a few months younger than Claire. 
These characters shared their love for each other throughout several seasons of ABC's original comedy series. Now, most episodes are available for streaming on the subscription service, Hulu.