Only 1 'Modern Family' Cast Member Was 'Famous' Prior to Joining the Sitcom
It became one of the most popular sitcoms of its time, complete with a handful of Emmy Awards. However, prior to Modern Family's debut on ABC, only one cast member was already the star of a sitcom.
Here's what we know about this comedy series and its cast members.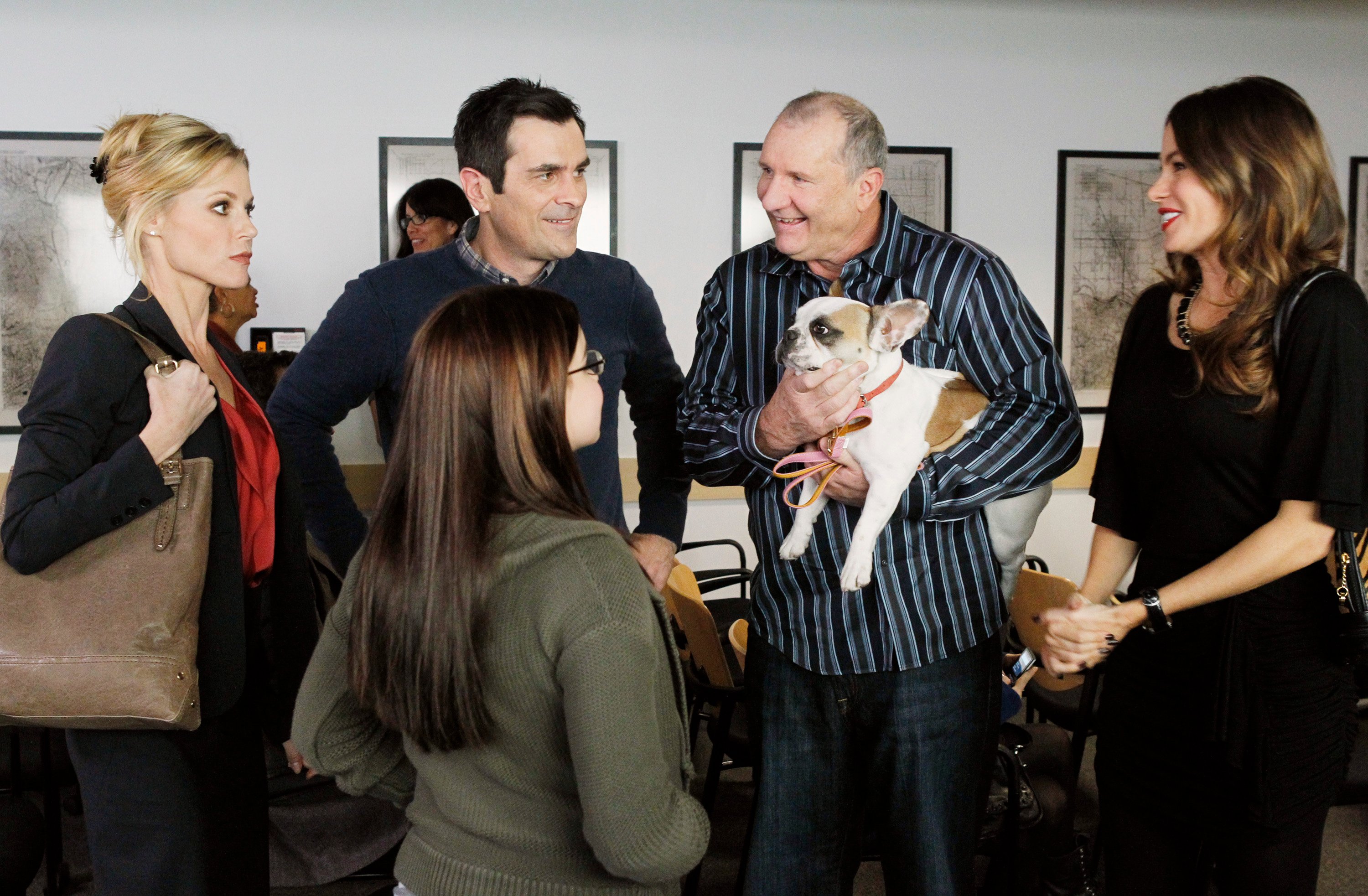 1 'Modern Family' actor starred in another sitcom
It's the story of one dysfunctional extended family. From weddings to funerals to college acceptances, this Modern Family went through everything together, bringing fans along for the 11-year adventure.
Although most cast members worked on other television shows and movies, (including the Dunphy kids and the actor behind Manny Delgado,) the only one who starred in a sitcom prior to Modern Family was O'Neill.
RELATED: Was Alex Dunphy the Valedictorian of Her High School? Here Are Some Milestones for This 'Modern Family' Character
This actor appeared in the 1987 series, Married… with Children, which ran for 11 seasons. There, he acted as Al Bundy, a shoe salesman and the patriarch of his family. According to IMDb, "Ed O'Neill is the longest sitcom actor in history, having appeared in over 500 sitcom episodes."
Ed O'Neill shared his first impressions of the 'Modern Family' cast
ABC's Modern Family debuted several years after Married… with Children. There, O'Neill acted as businessman Jay Pritchett, who recently married Colombian immigrant Gloria Delgado.
The couple often spent time with their extended family, which included Jay's daughter, Claire, and her husband Phil and his son, Mitch, and his then-boyfriend Cam. 
"Well, the first time that I met everybody was at the table read…," O'Neill said of his first impressions, during an interview at The Ellen Show. "So, we're reading through the pilot, we're reading the script. And so I sat down, and I looked around. And I waved and I thought, 'I don't know anybody here.' None of them were famous."
"So, you thought it was going to be your show," Vergara asked. O' Neill replied, "no, I thought it was going to be no show."
"Anyway, we started reading and when I read, I don't act it out. I'm more or less just reading it… two or three minutes in, I started going who are these people? They were so good," he continued.
'Modern Family' cast members since worked on other projects
Modern Family became one of ABC's most successful television shows, airing for 11 seasons. The cast members earned several Emmy Awards, including Outstanding Supporting Actress in a Comedy Series for Julie Bowen and the Primetime Emmy Award for Outstanding Supporting Actor in a Comedy Series for Ty Burrell and Eric Stonestreet.
Burrell and O'Neill went on to voice act for Disney and Pixar's animated film, Finding Dory. Ariel Winter, who portrayed Alex Dunphy, voiced the Disney Junior character Sofia the First.
Although the comedy series has since premiered its last episode of the comedy series, some episodes of Modern Family are available for streaming on Hulu.