This 'Modern Family' Cast Member Was Known for Crying Over the Series Ending
This character loves her family and the actor behind her loves her Modern Family co-stars. Actor Julie Bowen, who portrayed Claire Dunphy, shared that she started crying about Modern Family's ending on 'day one' of shooting season 11.
Here's what we know about this actor and what she said about working on the sitcom.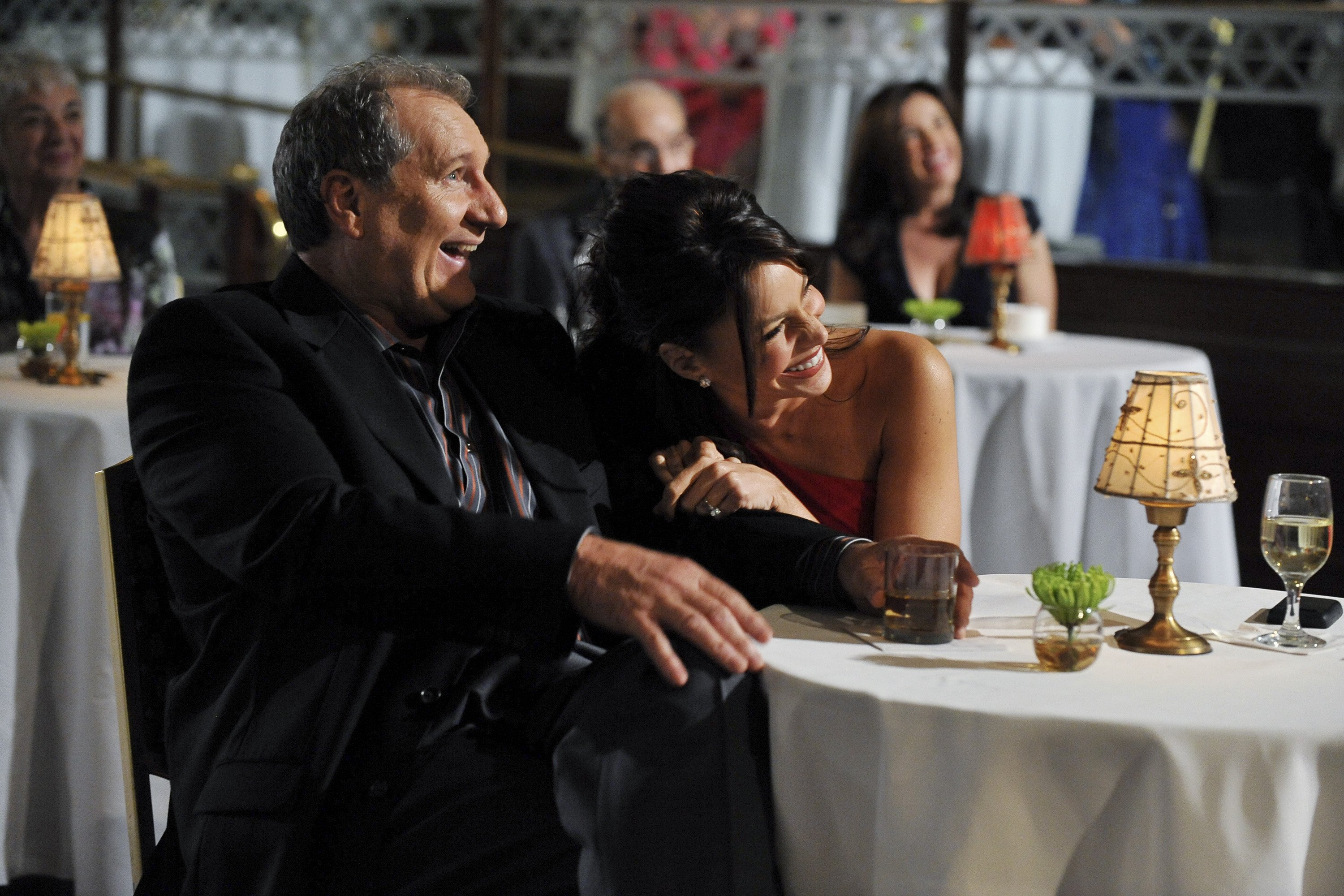 'Modern Family' released 11 seasons on ABC
It's one extended family who made their mark in television history. In 2009, fans met the Pritchett-Dunphy-Tucker clan, a family living in California, tackling everything from relationships to loss together.
Fans saw Alex Dunphy go to CalTech and Haley Dunphy have children. They saw Claire Dunphy take over her family's business and Jay Pritchett fall in love with his dog, Stella. After releasing over 10 years of content, this sitcom premiered its final episode.
"Chris and Steve have created one of the most seminal and iconic comedies in television history," Burke, president, ABC Entertainment, said in a statement. "In its final season, there will be more milestone events that anyone who has been a fan of the series won't want to miss."
Julie Bowen portrayed Claire Dunphy on 'Modern Family'
She was a mother of three and the recently promoted CEO of Pritchett's Closets. The always organized and slightly wine-obsessed Claire Dunphy was portrayed by Bowen, who acted alongside Ty Burrell who portrayed the character's husband, Phil Dunphy.
For 11 seasons, this cast member appeared on Modern Family, earning recognition at the Emmy Awards along the way. In 2020, however, the sitcom debuted its last episode on ABC. Several actors shared their thoughts on the final episodes, including Bowen, who cried on several occasions.
"I started mourning on day one of the shoot of this season. I was sobbing," Bowen said of filming the last episodes during an interview with Indulge.
Julie Bowen was known for crying about 'Modern Family' ending
Of all the cast members, Bowen was the performer known for crying over the Modern Family finale. Some videos posted to Instagram, though, showed cast members like Gloria Vergara, Sarah Hyland, and Jesse Tyler Ferguson embracing on set. 
"I have already done a fair amount of crying, but it comes out of the blue," she continued during the same interview. "I have definitely done the walking around and saying to people, 'I love you.'" 
"Working together has been amazing," she continued. "But come that last day, I am out of here. I am not hanging out for the crying fest. I imagine that to be like a big amoeba of weeping. People hugging and crying, and I can't do it. I would rather cry alone. And I predict that I will double down at the end."
Modern Family is available for streaming on Hulu.