This 'Modern Family' Character Actually Speaks Russian
There was an orange juice-themed alliance between some members of the Pritchett-Dunphy-Tucker clan. As a result, one Modern Family character revealed that she could speak Russian, covering up for one of Cameron Tucker's mistakes in the process.
Here's what we know about Gloria Delgado-Pritchett and her secret knowledge of Russian.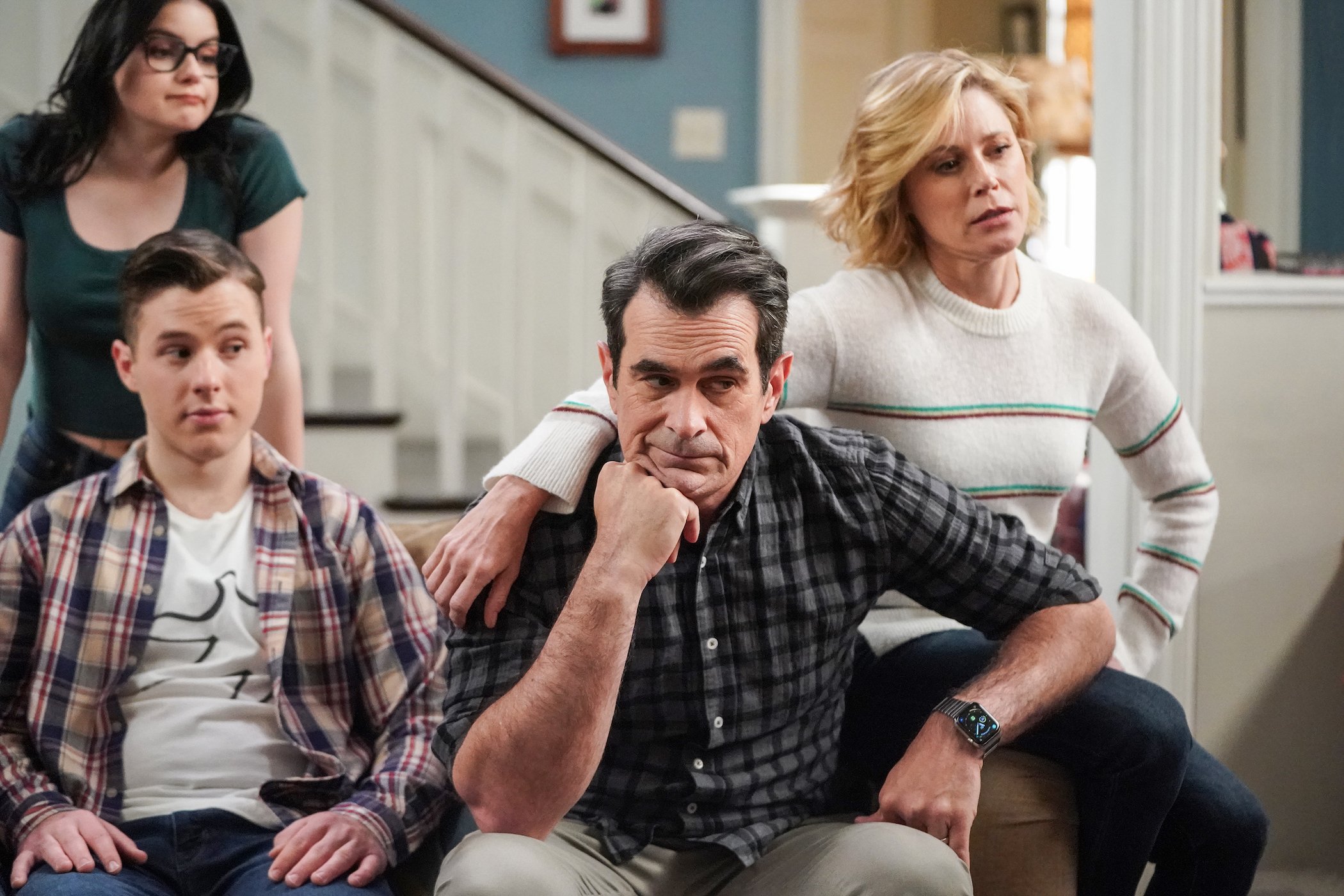 Gloria Delgado-Pritchett and the actor behind this character, Sofia Vergara, is bilingual
She hates her dog, Stella, and loves her son, Manny. Gloria Delgado-Pritchett, portrayed by Sofia Vergara, appeared in most episodes of ABC's comedy as the partner of Jay Pritchett, a self-made businessman with two children of his own. 
Throughout this series, Gloria Delgado-Pritchett showed off her Spanish, speaking it with her son and ex-husband. Even Cameron Tucker claimed he spoke Spanish. Well, he watched a telenovela called Fuego Y Hielo. Additionally, Gloria Delgado-Pritchett spoke some Russian, as seen during one Modern Family episode.
RELATED: 'Modern Family': Gloria Shared Her New Years Grape Tradition With Jay (and Viewers)
Gloria from 'Modern Family' can secretly speak Russian (kind of)
It isn't easy being married to a Pritchett. Whenever there's a mistake, Claire, Jay, and Mitchell are quick to point it out. As a result, during the "The Alliance" episode of season 8, Phil, Gloria, and Cam created a secret code whenever they needed help.
When Cameron Tucker went against his husband's wishes and took cash from the Russian renters in their upstairs unit, he quickly realized the "squatters" wouldn't leave. Gloria then revealed that she could speak Russian and had her own way of getting rid of the renters.
"Every day, I take Joe to a park in a Russian neighborhood," Gloria said to the camera. "We like it there​. I have picked up a few phrases that the Russian nannies tell to the Russian kids."
This character then appeared inside the upstairs unit, saying phrases like "playtime is over" and "you are bad boys. It's time to go." When she asked if the renters wanted "chicken fingers," they cowered in fear, eventually moving out of the apartment.
RELATED: 'Modern Family': Sofia Vergara Revealed She 'Spent a Lot of Money' To Try and Remove Her Accent Before Landing the Role
Gloria Delgado-Pritchett appeared in several episodes of this comedy series
Eventually, the Pritchett family learned about this secret alliance and put an end to it. Regardless, Gloria Pritchett appeared in several episodes of this comedy series, providing love, wisdom, and support to her extended family.
"Gloria has such a great life and such a beautiful family that I think anything that the writers have prepared for her, I'm going to be happy with," Vergara said in an interview with BuzzFeed News' Profile. "I'm sure that it's gonna be great, like all the seasons' finales."
After over 10 years of adventures, ABC released its final episode of this award-winning comedy series. Modern Family, including the "The Alliance" episode, is available for streaming on Hulu.