'Modern Family': The Dunphy Family Had a Dog for 1 Episode of the Series
Mitch and Cam had Larry the cat and Jay and Gloria had their dog named Stella. Although Claire was a firm no on the ducklings and the alpacas, there was one animal that this Modern Family character wanted to keep in the Dunphy house.
That was the dog named Scout, gifted to Phil and Claire by Frank Dunphy.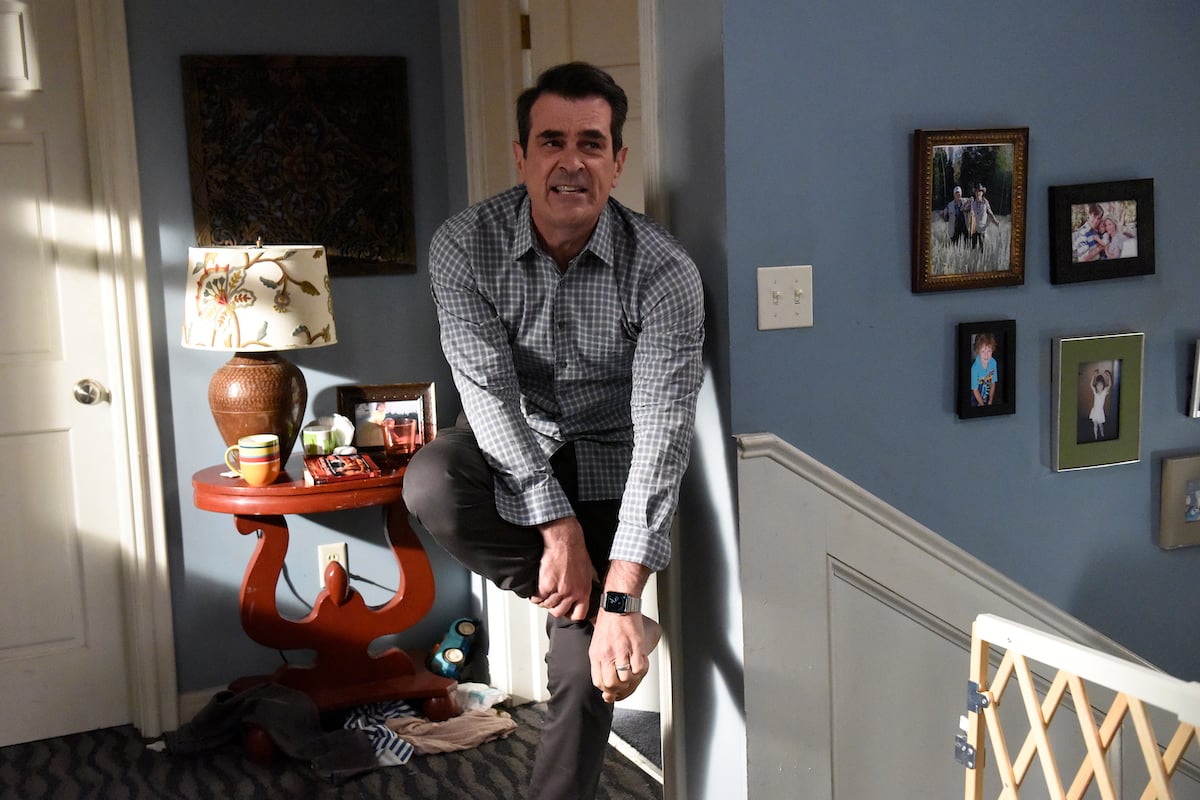 Frank Dunphy visited his family during the 'Modern Family' episode titled 'Travels with Scout'
Phil and Claire Dunphy have a great relationship, but there are still some secrets that Phil keeps from his wife. He didn't tell her about a reindeer he bought or about his spontaneous alpaca purchases.
During season 1 of this award-winning sitcom, Phil Dunphy didn't tell his wife that his father was visiting with his RV. Phil also failed to mention that his father, named Frank Dunphy, was bringing a dog with him.
This dog was named Scout. Because Phil's mother was allergic to Scout, this became a gift for Phil and Claire. Naturally, Claire was pretty upset that Phil said it was OK before even asking her. The dog became even more troublesome once he was inside the house.
RELATED: Did Luke Dunphy Ever Go to College? Here Are a Few of Our Favorite Milestones of This 'Modern Family' Character
Frank Dunphy took Scout back with him during the same episode of 'Modern Family'
This dog caused some problems around the Dunphy house but chewing up Claire's bra was the final straw. Eventually, Phil had no choice but to talk to his father about the dog. He realized the thought of his father leaving the dog was bothering him.
So, Frank took Scout back home with him. Turns out, Claire liked the dog after all. This character had a hard time saying goodbye. She eventually gave Scout her bra because he liked it so much.
RELATED: Was Alex Dunphy the Valedictorian of Her High School? Here Are Some Milestones for This 'Modern Family' Character
Frank Dunphy appeared in several episodes of 'Modern Family' before dying
Although he didn't live as close as Claire Dunphy's father, Frank Dunphy made an appearance during several episodes of this comedy series. During the season 4 episode "Goodnight Gracie," the extended family mourned the loss of his wife.
In "Frank's Wedding," this character got married a second time to Phil Dunphy's old babysitter named Lorraine. The news of them dating what somewhat of a shock to Phil, but he eventually accepted this new person into his family.
Later in the series, Frank Dunphy died after spending a perfect day with his son. There were other animals that made appearances throughout the Dunphy house. That includes Jolene the alpaca and, when Claire threw her out, the second Jolene the alpaca. The Pritchett family had a dog named Stella.
The "Travels with Scout" episode of Modern Family is available for streaming on Hulu. To learn more about this subscription service, visit their website.