'Modern Family': The Dunphy Family Made This Rookie Mistake While Visiting New York City
The Dunphy Family traveled to a few different locations for 'Modern Family,' including Disneyland, Hawaii, and even New York City, where they spent a few days roaming the Big Apple.
Together with the extended family, the Dunphys visited Disneyland, Hawaii, and even a "Dude Ranch." As just the Dunphy family, these Modern Family characters visited New York City, losing several phones in the process.  
Here's what happened to Phil's phone when they traveled to the Big Apple.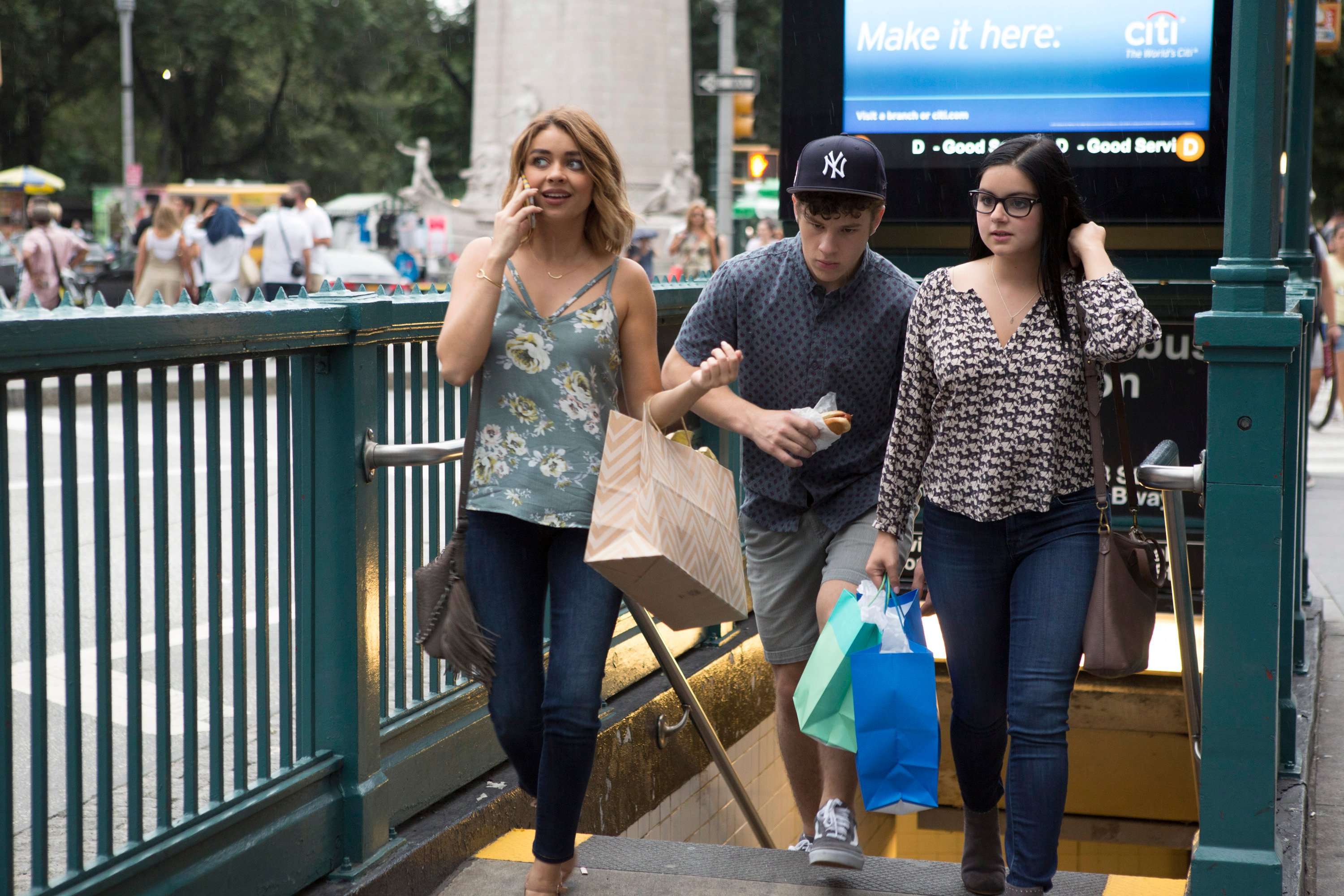 The Dunphy family traveled to New York City during 'Modern Family' episode titled 'Double Click'
Phil Dunphy loves his kids equally, no matter how much time he spent trampolining and making movies with Luke. At the start of the episode "Double Click," Phil was having a crisis because he thought he saw a girl in Luke's bed. 
The truth was that he was the youngest Dunphy child and he was growing up, even getting too big for family camp. Instead of going to family camp, the Dunphy family decides to surprise Phil with a spontaneous trip to New York City. 
"Phil is Mr. Enthusiasm no matter where he is," says executive producer Christopher Lloyd, according to USA Today. Manhattan is "a perfect fit between the world's most enthusiastic man and the world's most exciting place."
One of the last clips from the episode is the family with their hot dogs which, according to Phil, are "New York's Finest." He handed his phone to a stranger to take their picture. The stranger walked away with it. 
"And now we're down to three phones," Alex Dunphy said. 
The Dunphy family stayed in New York City for 'A Tale of Three Cities'
The premiere of season 8 featured these same characters in the Big Apple. The kids and the parents were supposed to leave separately, they both decided to stay an extra day without telling each other. 
That extra day turned into an extra few days, each spent lying to each other about their location. They traveled to famous locations and even saw a magic trick in action. Of course, when they got back home in time for Father's Day, the Dunphys told each other the truth.
The 'Modern Family' cast went on a few vacations for the series
Aside from the Dunphys' trip to New York, this family embarked on a few vacations together. With the Pritchett and Tucker families, they visited Hawaii. There, Phil and Claire renewed their marriage vows. 
During the "Disneyland" episode, Phil and Luke took on some of the biggest rollercoasters, even if Phil was too sick to enjoy them. The "Dude Ranch" episode featured plenty of cowboy activities for this family. During the "Goodnight Gracie" episode, the Modern Family characters traveled to Florida following the death of Phil's mother. 
Modern Family, including the "Double Click" episode, is available for streaming on Hulu.