Why Did 'Modern Family' End?
'Modern Family' premiered several episodes featuring characters like Phil Dunphy and Gloria Delgado-Pritchett. Here's what we know about the finale.
After over 10 years of releasing iconic episodes, ABC premiered its 11th and final season of the Emmy Award-winning series, Modern Family.
Why, exactly, did this sitcom end? Here's what we know about the final episodes of the show and what happened to its characters.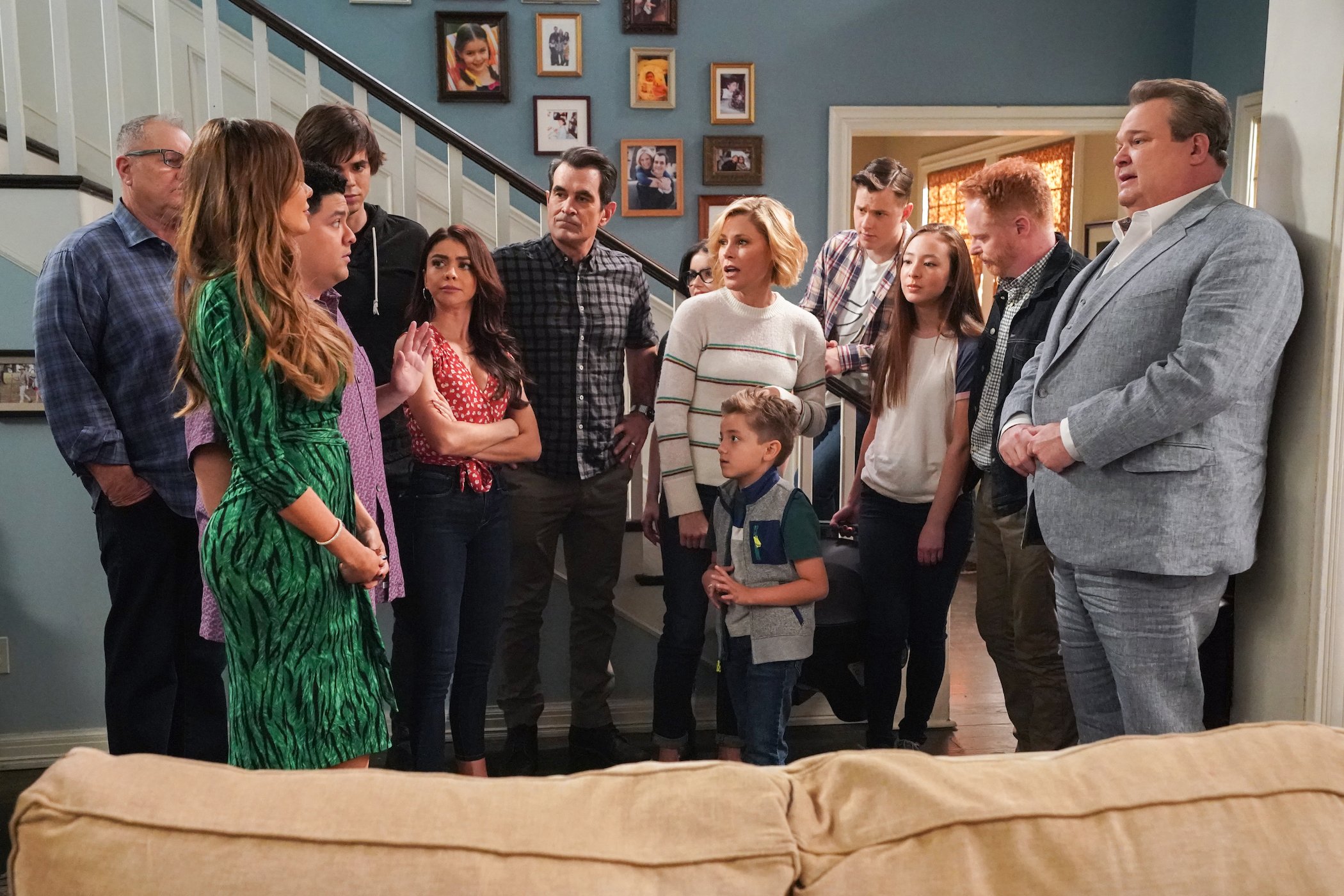 'Modern Family' premiered 11 seasons on ABC, even though they intended to finish with season 10
This series and its cast members earned several Emmy Awards, quickly becoming a groundbreaking sitcom. Modern Family premiered in 2009. 
Since then, the television network ABC has premiered 11 seasons. The plan was to stop at season 10. With so many adventures still unexplored, ABC extended it for one final season.
"Chris and Steve have created one of the most seminal and iconic comedies in television history," Burke, president, ABC Entertainment, said in a statement. "In its final season, there will be more milestone events that anyone who has been a fan of the series won't want to miss."
Why did ABC's comedy series, 'Modern Family,' end?
The Dunphy children grew up during Modern Family. After over 10 years of releasing episodes, it was time for these characters to branch off in different directions. Although the exact reason why Modern Family ended has not been revealed, this show proved to be one of ABC's most successful sitcoms. 
The final episode of this comedy series premiered in 2020, in addition to a mini-documentary about the filming process. This would be the last time fans saw characters like Phil Dunphy, Gloria Delgado-Pritchett, and Haley Dunphy. As a result, it was a pretty emotional time for most cast members. 
What happened during the finale of 'Modern Family'?
ABC's comedy series included several fan-favorite characters. With the final episodes, though, they each embarked on separate paths. Haley Dunphy and her husband, Dylan, moved into Mitch and Cam's old house. 
Mitch and Cam left their family in California to pursue Cam's dream job as a football coach in Missouri. Luke planned to move out of the Dunphy house after being accepted to the University of Oregon. Although things changed for several members of this extended family, Phil and Claire will leave their porch light on.
"The best endings are actually beginnings that don't try to put a period on a series," Chris Lloyd said during an interview with The Hollywood Reporter. "The series is going to live on, the characters are going to live on in the audience's mind, so it may be best to set people off on new paths and then let the audience imagine them on those paths and almost let the series live on in each individual viewer's mind." 
Episodes of Modern Family are available for streaming on Hulu.