'Modern Family': Which Episode Featured Billy Dee Williams?
Billy Dee Williams might've risen to fame with 'Star Wars' movies like 'The Empire Strikes Back,' but this actor also appeared in one episode of ABC's comedy series, 'Modern Family.'
Even the character Jay Prichett from Modern Family is a fan of this Star Wars actor. When Jay met Billy Dee Williams by chance during a New Year's Eve trip, it turned a drab vacation into the holiday of a lifetime. 
Here's the episode of ABC's comedy series which featured Williams.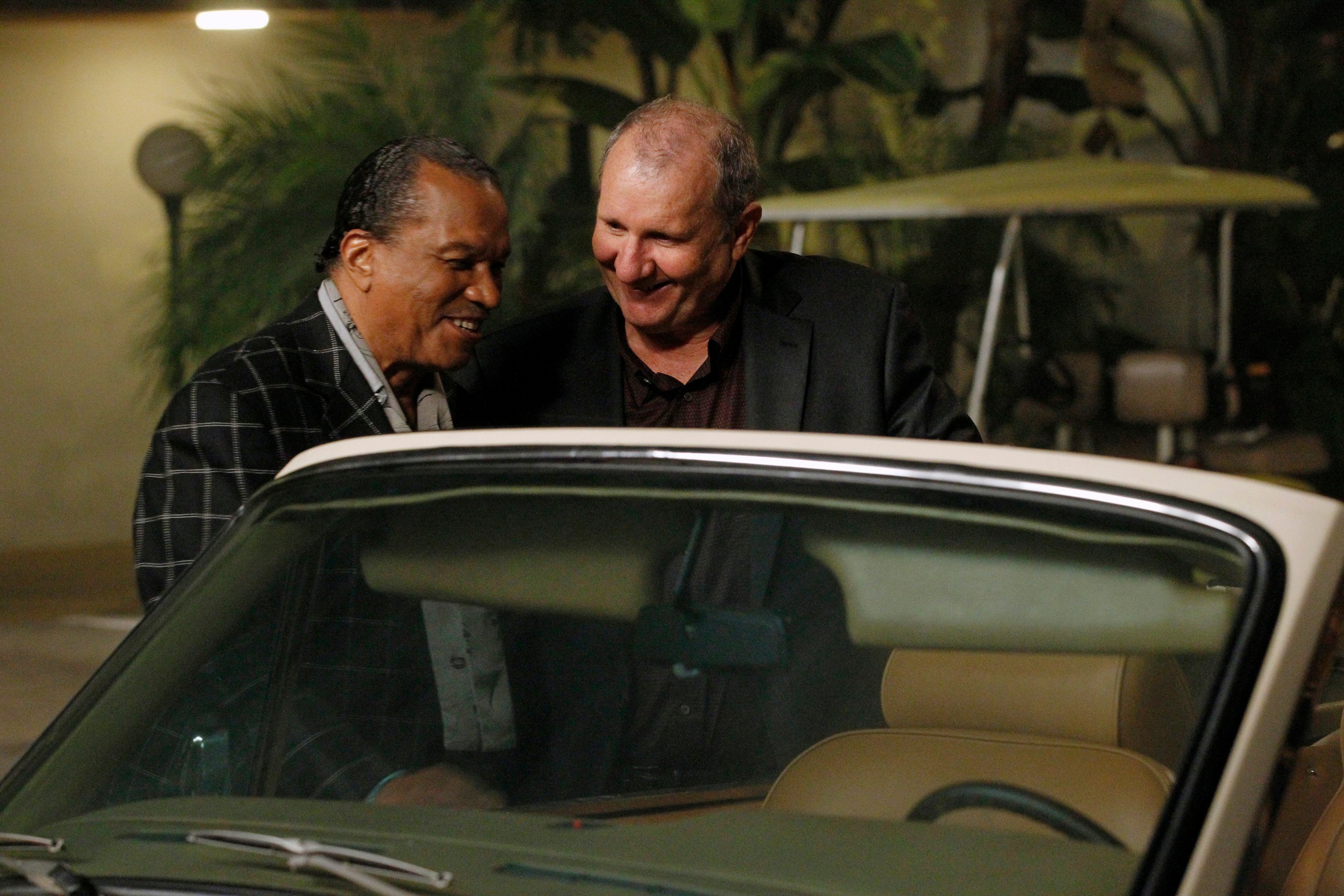 Billy Dee Williams appeared in the 'New Year's Eve' episode of 'Modern Family'
This family was always vacationing together. During the season 4 episode, "New Year's Eve" the adults of the Dunphy-Pritchett-Tucker family traveled to a hotel to spend the holiday together.
When the hotel didn't exactly have to accommodations the family was used to, they decided to spend New Year's Eve doing separate activities. Jay wandered into a poker game where Williams himself was playing.
The actor ended up spending time with Jay and Gloria Pritchett, even inviting the couple to his house. As a guest star, Williams only acted in one episode of this comedy series.
Because he was portraying himself, Jay Pritchett shared his love for several acting projects of Williams. He's best known for his role in Star Wars, where he acted as Lando Calrissian during movies The Empire Strikes Back, Return of the Jedi, and The Rise of Skywalker. He also appeared in Lady Sings the Blues and Batman.
'Modern Family' featured celebrities like Fred Willard
Modern Family featured a few other celebrities. That included Frankie Rodriguez, now known as Carlos from Disney+'s High School Musical: The Musical: The Series.
Lin-Manuel Miranda of the Tony Award-winning Broadway musical, Hamilton, was the person who gave the Pritchetts their dog, Stella. 
Some celebrities even returned for several episodes. That includes Adam DeVine of Pitch Perfect, who portrayed Haley Dunphy's ex-boyfriend named Andy. The late Fred Willard portrayed Phil Dunphy's father, Frank Dunphy. 
'Modern Family' and its characters celebrated several holidays 
Aside from the "New Year's Eve" episode, this extended family spends holidays together as seen throughout Modern Family. During the "Express Christmas" episode, these characters celebrated Christmas a few days early.
For another Christmas episode, Gloria and Manny shared Colombian traditions with her new husband. 
Valentine's Day meant a little creative role-playing from Phil and Claire, who adopted the alter-egos named Clive and Juliana. Even "Leap Day" meant a celebration for Phil, Manny, and Luke. 
"For 10 years, our characters have bravely faced turning points in life and moved through them to great personal enrichment; we have chosen a different path by doing one more season of Modern Family," Lloyd said in a statement.
After over 10 years, this series premiered its final episode on ABC in 2020. Modern Family is available for streaming on Hulu. That includes the "New Year's Eve" episode featuring Williams.