1 'Modern Family' Episode Featured Gabriel Iglesias as Manny's Weirdy Similar Relative
Gloria Delgado-Pritchett sometimes played practical jokes on her family, from putting a piglet in Manny's bed to pretending her butcher was her ex-boyfriend. What made that weird was this character's close resemblance to Manny, her son.
Here's what we know about the episode of Modern Family that featured Gabriel Iglesias as Jorge.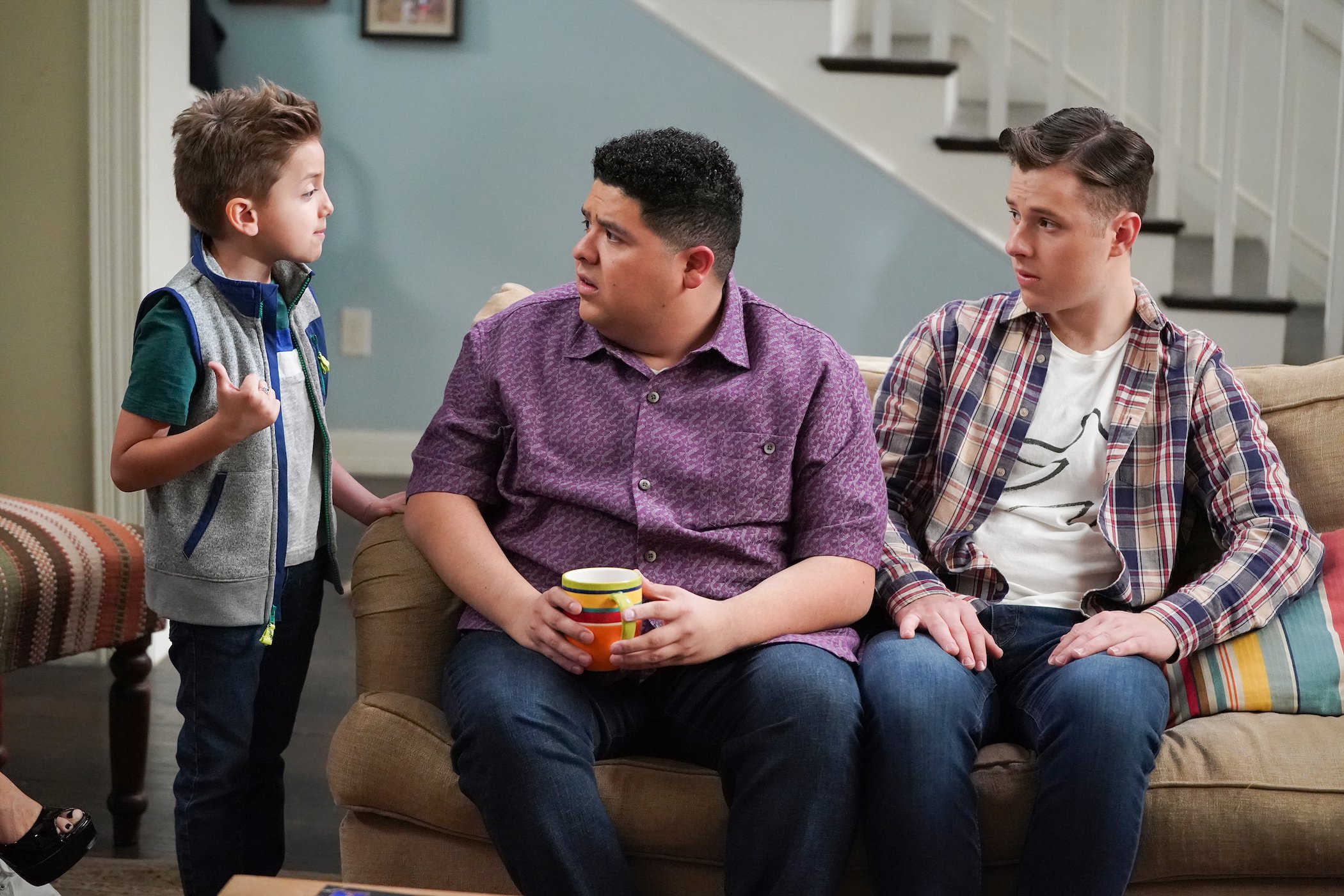 'Modern Family' viewers met several members of the extended Pritchett family
This extended family was home to many characters in Modern Family, including Gloria Delgado-Pritchett and her son, Manny. Several acquaintances of Gloria Delgado-Pritchett made their way into the Pritchett home.
That includes the up-and-coming businessman Guillermo, portrayed by Lin-Manuel Miranda, during the "Good Cop Bad Dog" episode. Peyton Manning guest starred as the seemingly perfect Coach Gary.
In the "Daddy Issues" episode of Modern Family season 9, fans met one of Gloria's ex-boyfriends named Jorge. There was something weird with the way this character looked, though.
RELATED: Did Luke Dunphy Ever Go to College? Here Are a Few of Our Favorite Milestones of This 'Modern Family' Character
Gabriel Iglesias portrayed Gloria's old friend and 'ex-boyfriend' on 'Modern Family'
During one Modern Family episode released in 2018, fans met another one of Gloria's old friends. This one was named Jorge, and was portrayed by Iglesias. When this character first arrived at the Pritchett home, there were questions from several family members, especially Gloria's husband.
This new character looked, sounded, and dressed exactly like Manny. Jay had the thought that Jorge might actually be Manny's father, but the thought never crossed Manny's mind.
"Hey, so, he was a little more handsome than you were expecting," Manny said to a stunned Jay Pritchett. "But pull yourself together, man!"
At the request of Jay, Alex Dunphy did a DNA test of the two characters, and it came back postive. Thankfully, despite the physical resemblance, the two weren't actually blood relatives. It was all a joke from Gloria, who said that Jorge was actually the Pritchetts' butcher. Alex was in on it from the beginning.
RELATED: Was Alex Dunphy the Valedictorian of Her High School? Here Are Some Milestones for This 'Modern Family' Character
Manny Delgado and Gloria Delgado-Pritchett appeared in several episodes of 'Modern Family'
Of course, Jorge wasn't Manny's birth father, as confirmed by Gloria. His birth father was named Javier Delgado and was Gloria's ex-husband. This character also appeared in several episodes of Modern Family, especially for birthdays and graduations.
Manny Delgado eventually went off to college with dreams of a career in the arts. His mother went from hairdresser to hot sauce mogul to realtor. The two maintained a close relationship throughout this series, sometimes even closer than Gloria's relationship with her other son named Joe.
After over 10 years of releasing content featuring the Pritchett family, the television network ABC debuted its final episode of this award-winning comedy series. Now, episodes of Modern Family are available for streaming on Hulu.