'Modern Family': Here's the Episode Where Phil Dunphy Bought His Beloved Alpaca
Phil Dunphy was a little eccentric and crazy, but his family loved him for that. On two separate occasions, this character purchased an alpaca, surprising his wife, Claire, and his three children. 
Here's what we know about Jolene the alpaca from ABC's comedy series, Modern Family.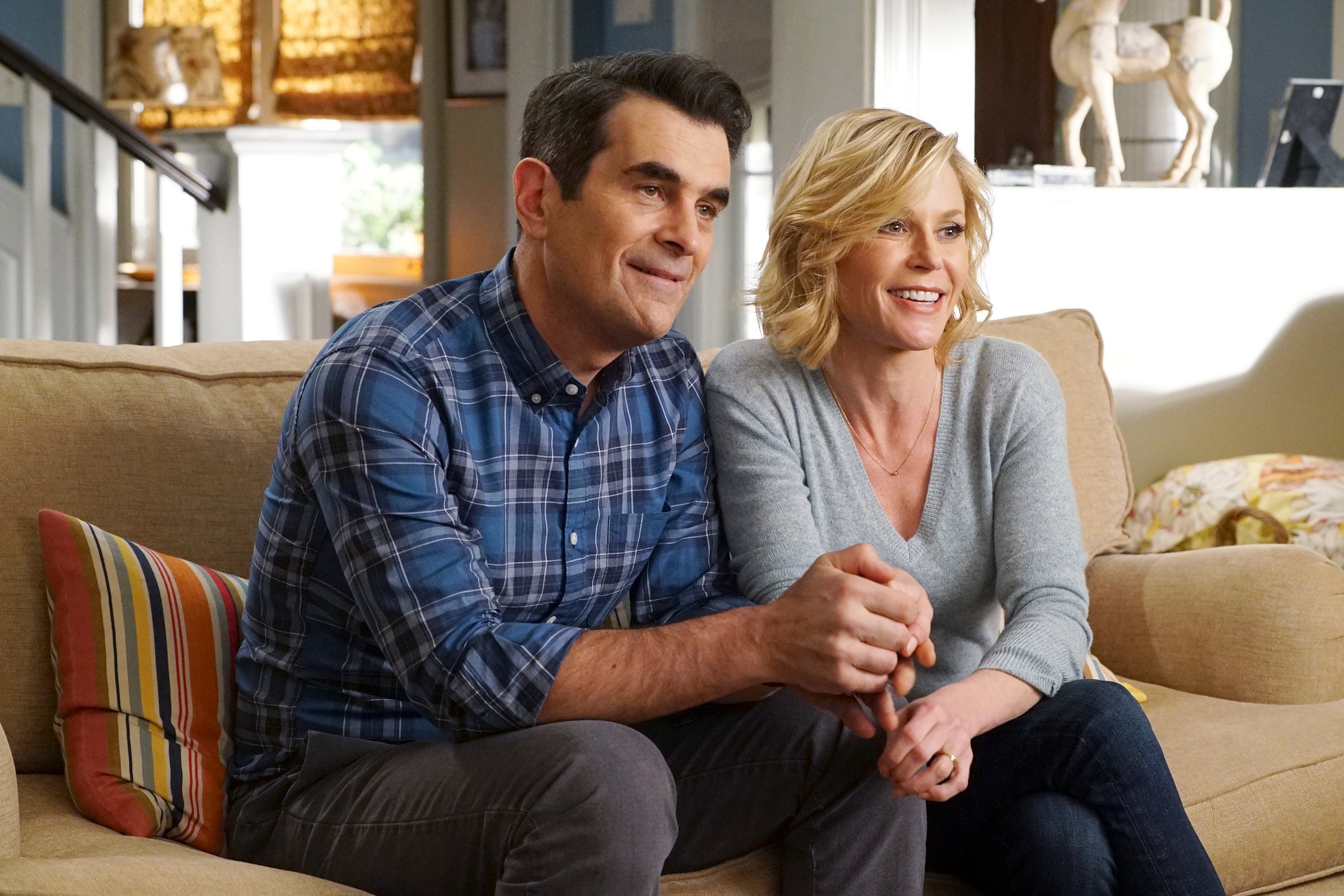 Phil got his first alpaca during the 'Modern Family' episode titled 'After the Fire'
When a neighbor's house burned down, all of the Duphys were upset. As a result, the extended family all pitched in to help them get back on their feet. At the same time, Phil got a pretty exciting call from two real estate agents at his office who were creating their own agency. 
These colleagues wanted Phil to join them for a big jump in pay, but it was also a huge long-term risk. When the character found this out, he rushed to talk to his businessman father-in-law, Jay Pritchett. 
To the audience, Phil explained that he didn't always make the best decisions under pressure. Then, the series cut to a flashback and Phil and Claire. Phil brought an alpaca into the house and Claire was completely shocked. 
"Oh, my God! What the hell is that," Claire asked.
"An alpaca," Phil said, with a smile. "I bought the last one."
Phil Dunphy got a second alpaca during the 'The Day We Almost Died' episode of 'Modern Family'
Although his first attempt resulted in Jolene the alpaca being adopted by a children's hospital, this character bought another animal during the "The Day We Almost Died" episode of this comedy series. 
While Phil was trying to be totally "in control" of his life, he decided to do something Claire even let him. That was to get another alpaca, this one also named Jolene. While he was out with Cam, he picked up his second farm animal. When Claire found it in the house, Phil was quick to defend the purchase. 
"I got an alpaca. Again. And there's nothing you can say about it," Phil told his wife. Just then, the alpaca wandered into the front living room, where Alex and Haley Dunphy were relaxing. The girls screamed. 
"There is a camel in the living room," Haley said. 
There were a few recurring animals in 'Modern Family' 
Although both alpacas did not stay in the Dunphy home, for some episodes, Phil and Claire took care of ducklings. Cameron and Mitchell took care of a cat named Larry and a chicken, while Gloria and Jay had a dog named Stella. 
After releasing several episodes on ABC, this series has since come to a close. Modern Family, including the "The Day We Almost Died" episode, is available for streaming on Hulu.