'Modern Family': The Funniest Phil Dunphy Moments, Ranked
Phil Dunphy is the No. 3 realtor in his town. He's a wonderful father and husband. He's also a kid at heart, known for his love of trampolining and cheerleading. Although ABC's Modern Family has ended, here are some of our favorite Phil Dunphy moments.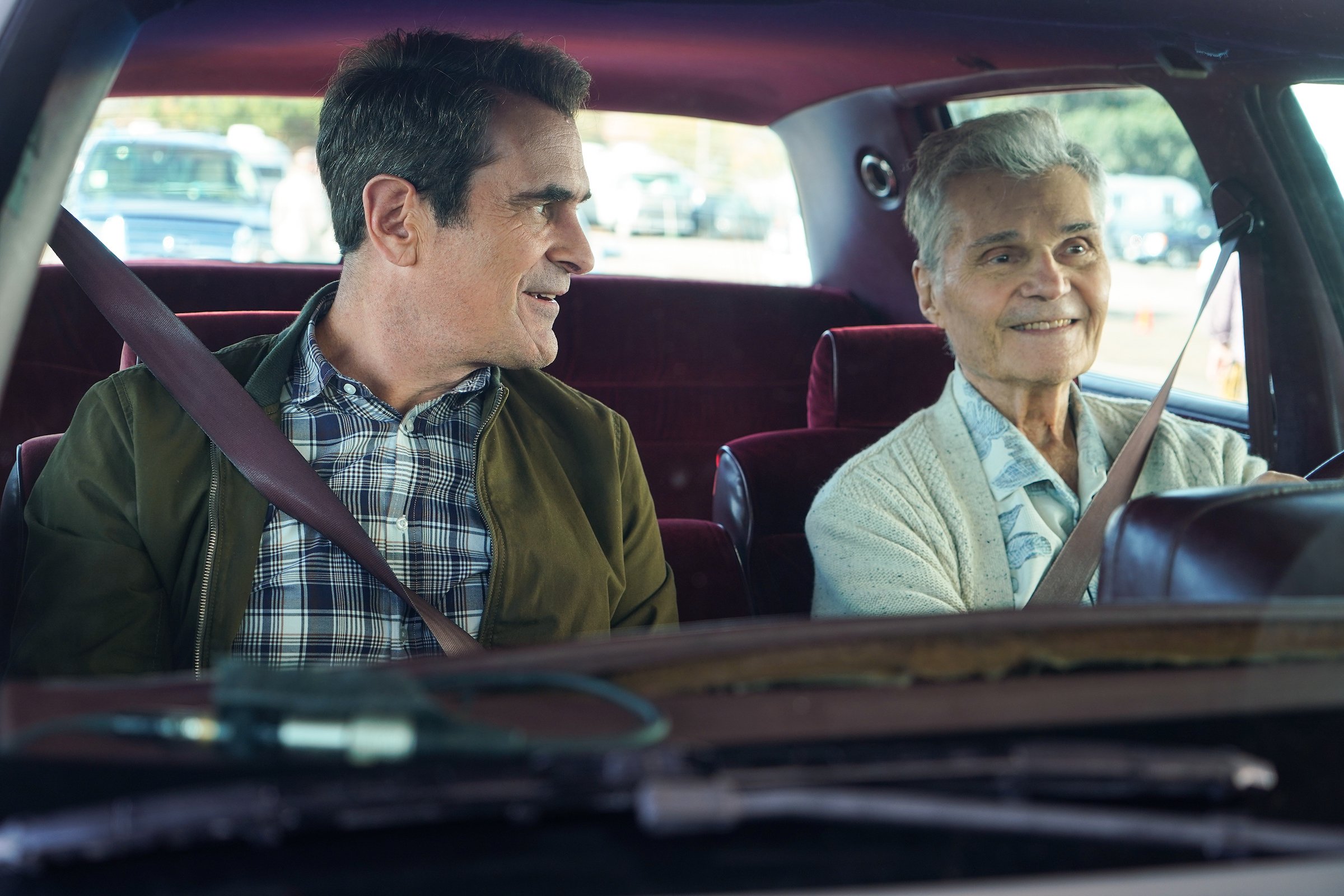 His 'Phil's-osophy' book for Haley Dunphy during 'Modern Family' season 4
The "Schooled" episode featured "a hard-bound collection of all the lessons [Phil] learned." Some lessons make more sense than others. For Haley Dunphy, who went away to college for the first time, they were all pretty special.
Some quotes read by the characters include "'Never be afraid to reach for the stars because even if you fall, you'll always be wearing a Parentchute" and "When life gives you lemonade, make lemons. Life will be all 'what?'"
The creation of Clive Bixby during the 'My Funky Valentine' episode
Claire and Phil Dunphy were looking for a change in their Valentine's Day plans. That's when Claire had the idea of creating new personas named Juliana and Clive. Phil Dunphy, of course, took it up a notch when creating his character. Clive Bixby was an international man of business and mystery with exactly $10 million.
His 'alien-like' kidney stone
Phil Dunphy isn't afraid of anything. He's seen Ghostbusters, a bunch of times. He drives through towns that have only recently been gentrified. During the "Up All Night" episode, though, this character dealt with some severe pain. That was mostly due to an undetected kidney stone.
"There is an alien inside of me," he explained to his family, going through some pretty big emotions while waiting for the handsome firemen to arrive at his home.
His 'High School Musical' choreography
Phil Dunphy isn't a regular dad — he's a "cool dad," always willing to do stupid stuff with his children. With Luke Dunphy, he even tried to make a viral YouTube video by getting hit in the head with a basketball.
For the girls, he showcased his pop culture knowledge by doing all the moves from "We're All in This Together" from Disney Channel's High School Musical. It was moderately well-received. 
Phil Dunphy's motorcycle ride
During the "Yard Sale" episode, the family got rid of some pretty interesting items. For Cam, that included jeans that didn't fit anymore. For Phil Dunphy, that almost included his "StreetStrider."
After telling Jay Pritchett that he's always wanted a motorcycle, this character took it out for a ride. At first, it was scary. Then it got worse. Phil got stuck under the bike, creating an entire confessional for if he were to die out there.
After earning several Emmy Awards and nominations, this series debuted its final season on the television network, ABC. Now, episodes of Modern Family, some featuring Ty Burrell as Phil Dunphy, are available for streaming on Hulu.
RELATED: Did Luke Dunphy Ever Go to College? Here Are a Few of Our Favorite Milestones of This 'Modern Family' Character