'Modern Family': Was Gloria Really Pregnant?
Jay and Gloria have a pretty special relationship. During one episode of this sitcom, Gloria Delgado-Pritchett learned that she was pregnant with another child. Was the actor behind this character, Sofia Vergara, actually pregnant? 
Here's what we know about this Modern Family character and the actor who portrayed her for several seasons.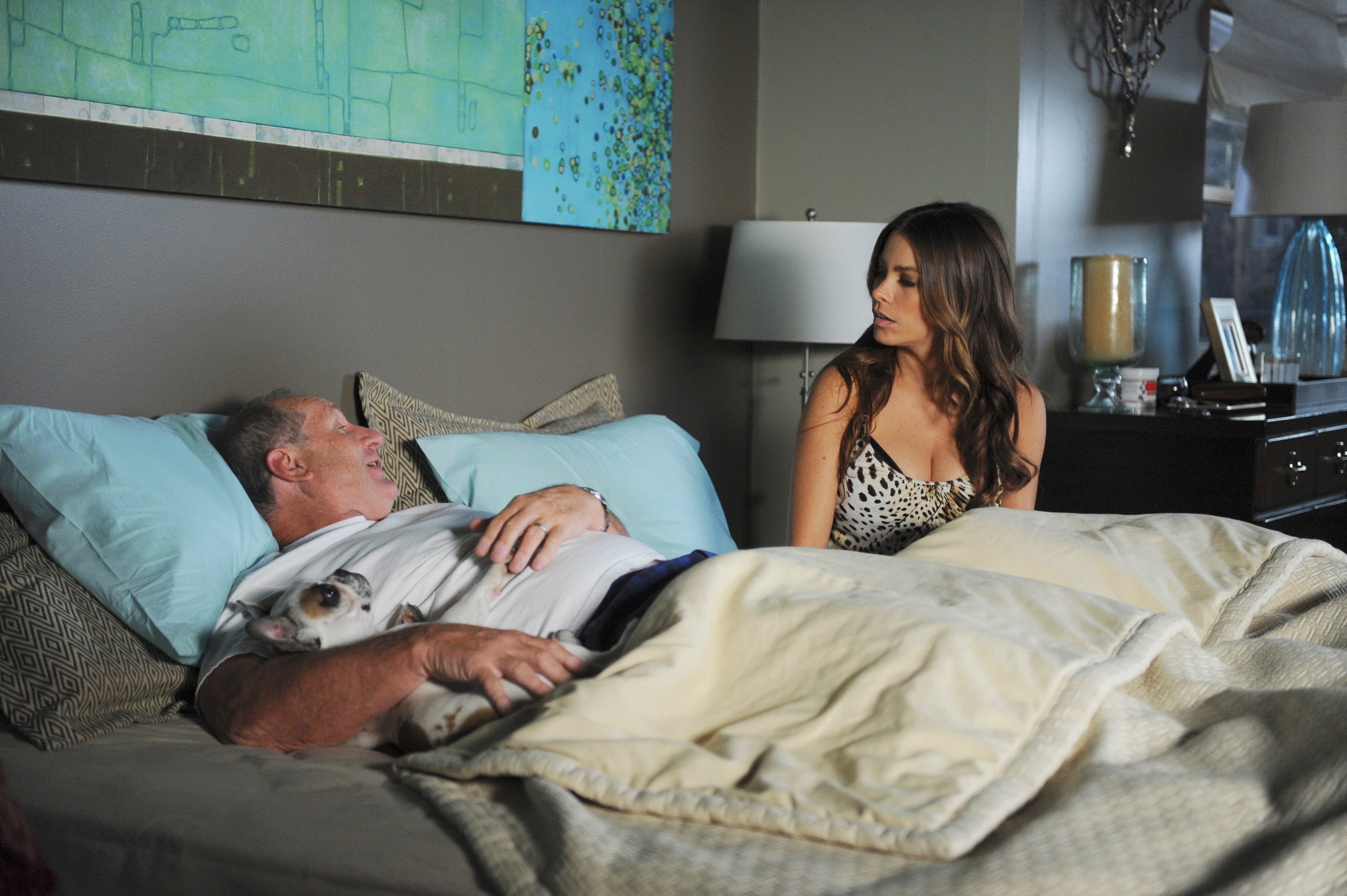 Gloria became the mother of two (Manny and Joe) during 'Modern Family'
Gloria and her son, Manny, had a very close relationship on Modern Family. Part of the reason was because for a long time, they were the only two supporting each other. For the season 3 finale, Gloria learned that she was going to be a mother all over again. She was pregnant. 
During the "Bringing Up Baby" episode, Gloria Delgado-Pritchett revealed that she was pregnant to other members of the family. Claire Dunphy's initial reaction was to note that Gloria would get really fat. Jay Pritchett was beyond excited for a fresh start. 
Throughout this season, Gloria went through stages of her pregancy with other members of this extended family. She shopped for maternity clothes with Manny, had "pregnancy brain" with Claire, and eventually gave birth to her second child.
Was Sofia Vergara actually pregnant during 'Modern Family'?
Gloria's belly grew as she became more pregnant during this comedy series. No, the actor behind this character wasn't actually pregnant while filming for Modern Family. This character appeared with a pregnancy suit for several episodes, even stating that the experience was uncomfortable.
"It's horrible," Vergara said during an interview with Access Hollywood. "But it's amazing to have that belly. It's really hot, it's really uncomfortable. Yeah, I really feel pregnant, but it helps to get in character because literally, you can't bend."
Eventually, the character Gloria Pritchett gave birth to her son, Fulgencio Joseph "Joe" Pritchett. In later episodes, this character grew into a child, attending preschool, stealing from hotels, and messing with his other brother, Manny.
Haley Dunphy was also pregnant during ABC's comedy series, 'Modern Family'
Gloria wasn't the only pregnant character in this series. Later in the comedy series, Haley Dunphy learned that she was pregnant with Dylan's baby. Well, actually, his babies. This character gave birth to twins, Poppy and George. 
The actor behind this character, Sarah Hyland, also wore a pregnancy suit during this series. However, Modern Family ended prior to these characters growing into young adults. Characters like Luke, Haley, and Alex, on the other hand, went from high school students to graduates with their own paths. 
This series has since premiered its final episode on the television network, ABC. However, entire seasons of Modern Family are available for streaming on Hulu.