This 'Modern Family' Character Never Graduated From College After Being Expelled
She loves fashion and her family. When it came to college, however, Haley Dunphy had limited options. Her options became even more limited when she was arrested as a freshman and subsequently kicked out of her university. 
Here's what we know about Sarah Hyland's Modern Family character, the always stylish Haley Dunphy.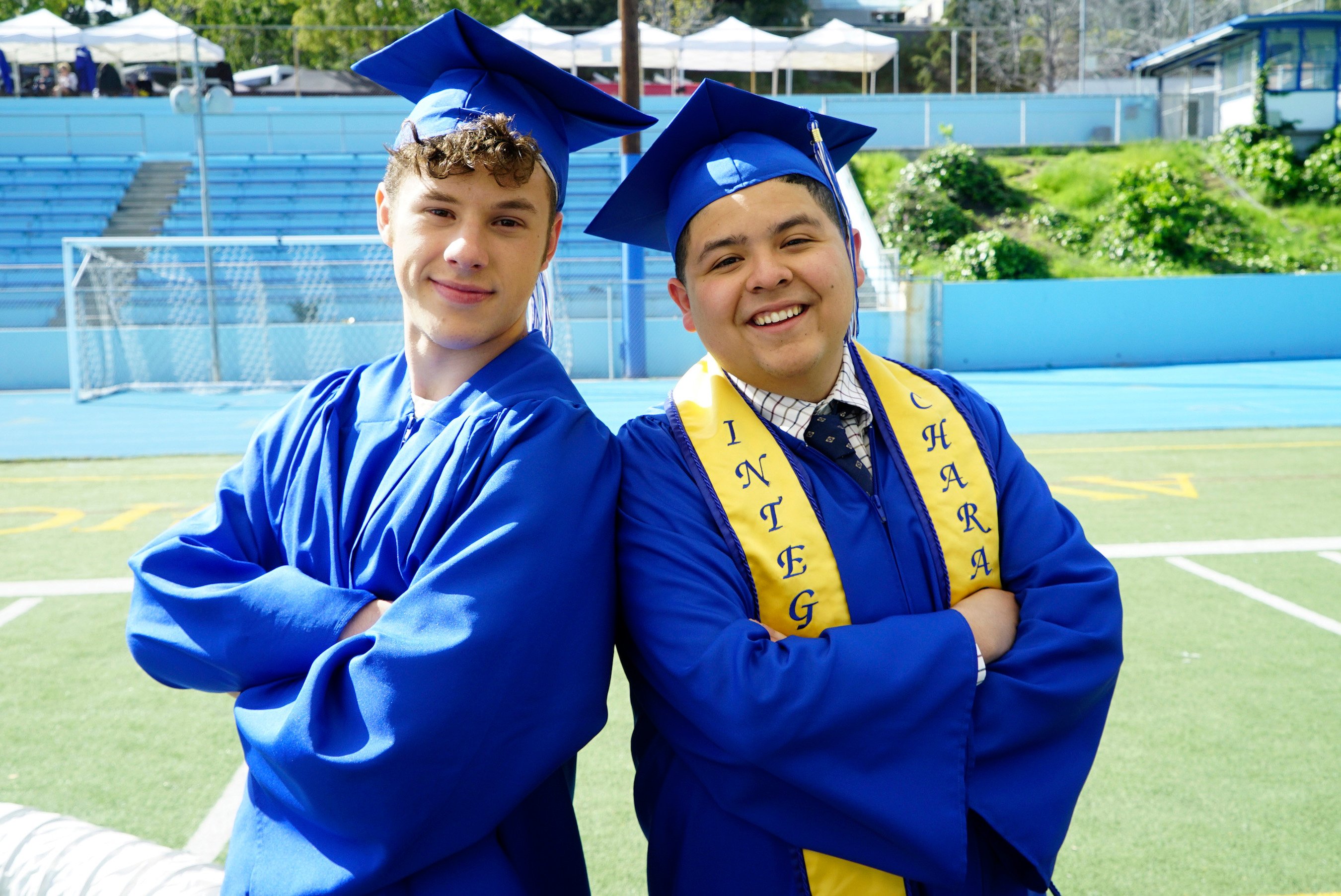 'Modern Family' character, Haley Dunphy, attended college briefly
She was known for being a wild child, staying out late, and sneaking boys into the Dunphy house. When it came to school, Haley didn't exactly excel. That is, until it was time for her to apply to college. 
As a huge fan of his alma mater and just college in general, Phil took his daughter on a campus tour, where they visited the dorms and Haley attended a party. The goal was to get her "inspired" about her future. It somewhat worked.
After volunteering as a "Big Sister" and studying for class, Haley got waitlisted at the last school she applied to. Although this college was unnamed, Haley eventually got in and attended, moving into her dorm during the season 4 episode, "Schooled." 
Haley was kicked out of her college
Although she lived on campus for several episodes of this sitcom, Haley's time at college was short-lived. After a few months, Haley was arrested for underage drinking, resisting arrest, and assaulting a police officer. As a result, she was removed from school. She then moved back home and took classes at the community college.
Although Luke Dunphy applied to universities like Arizona State and Notre Dame, he didn't get into any of them. Alex, as the smartest of the Dunphy children, graduated high school at the top of her class. She then attended Caltech to study biochemistry. 
Did Haley Dunphy ever return to college?
Following her stint at college, this character got a job with Gavin Sinclair, a high-profile fashion stylist known for his innovative sock length. Because of his obnoxious tendencies, Haley quit this job and started "working for herself," both with a fashion-related blog and by being a social media promoter for clubs. 
After reuniting with her high school sweetheart, Dylan, and having children, Haley became somewhat of a stay-at-home mom, taking care of her twins while Dylan worked as a nurse at a local hospital. As the series drew to a close, the actor behind this character shared her thoughts on Haley's journey from college to motherhood. 
"There are so many amazing mothers who are also hard workers and excel at their jobs and kill it every day in both aspects," Hyland said during an interview with Cosmopolitan. "That would have been a really cool thing to see, especially from someone like Haley."
Modern Family is available for streaming on Hulu.