'Modern Family:' Fans Are Thankful for These Iconic and Hilarious Thanksgiving Episodes
This series might've aired its last episode, but there are still plenty of Thanksgivings fans spent with this 'Modern Family.' Here are a few of our favorites.
Thanksgiving is a time for families to come together. With the Dunphy-Pritchetts of Modern Family being together all the time, holidays like Halloween, Thanksgiving, and Christmas get a little more interesting. Some years even including throwing pumpkins and dead goats. 
Even though the series has since come to an end, there are a few already-released episodes to be thankful for. Here are a few of our favorite Thanksgiving episodes from ABC's award-winning comedy series, Modern Family.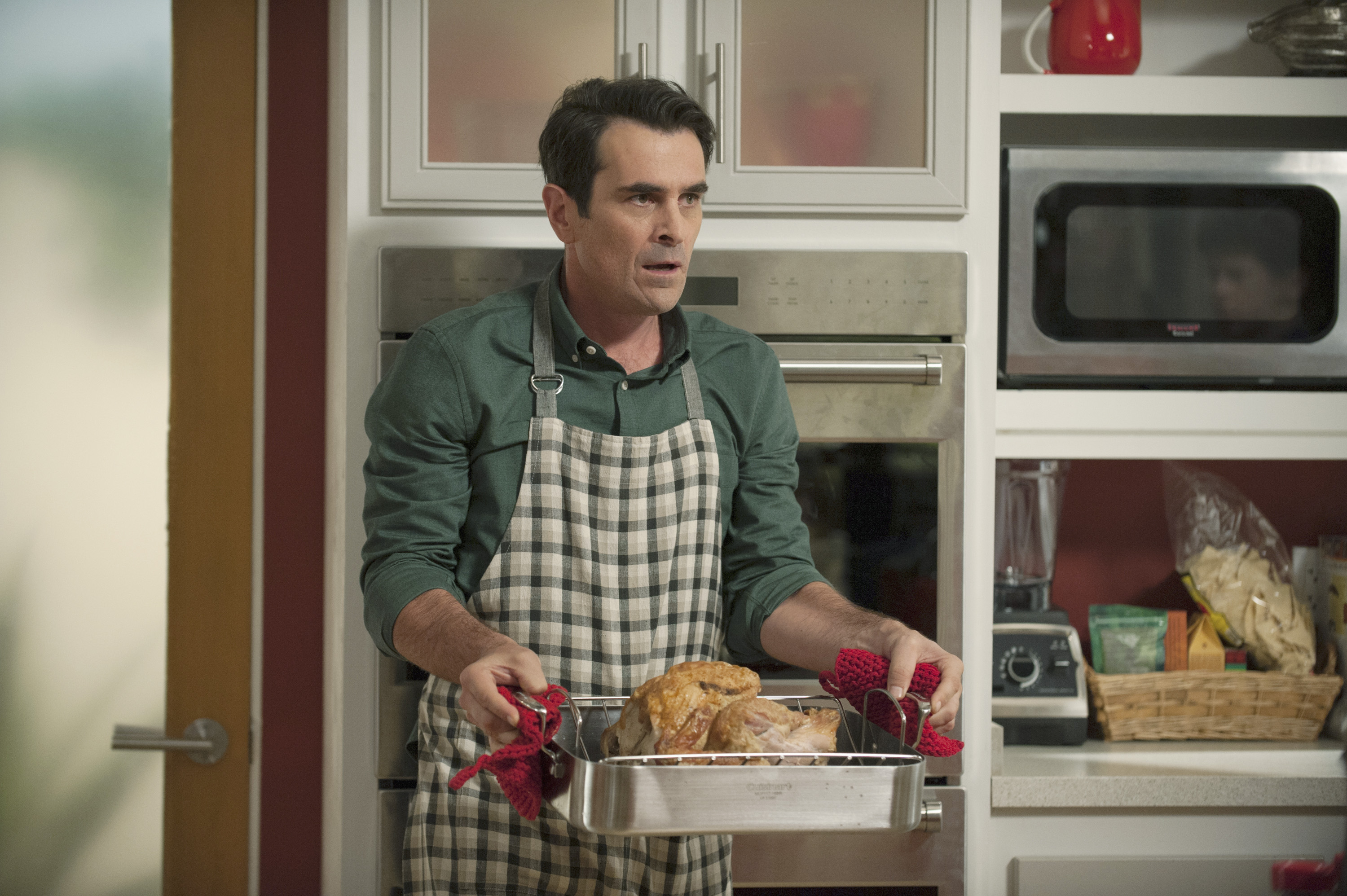 'Three Turkeys' (Season 6)
This family spends a lot of time together. Jay and Gloria decided they needed a break. The two tell the rest of the Dunphy-Pritchetts that they're on vacation when they really sneak home to celebrate thanksgiving by themselves. 
Their plan goes seriously wrong when Claire and Mitch move the dinner into Jay's house. Because Phil and Luke are in charge of cooking the dinner, Claire decides to take her involvement to the garage, where she's secretly making a backup turkey. With three turkeys now in the mix, can these characters have a happy holiday?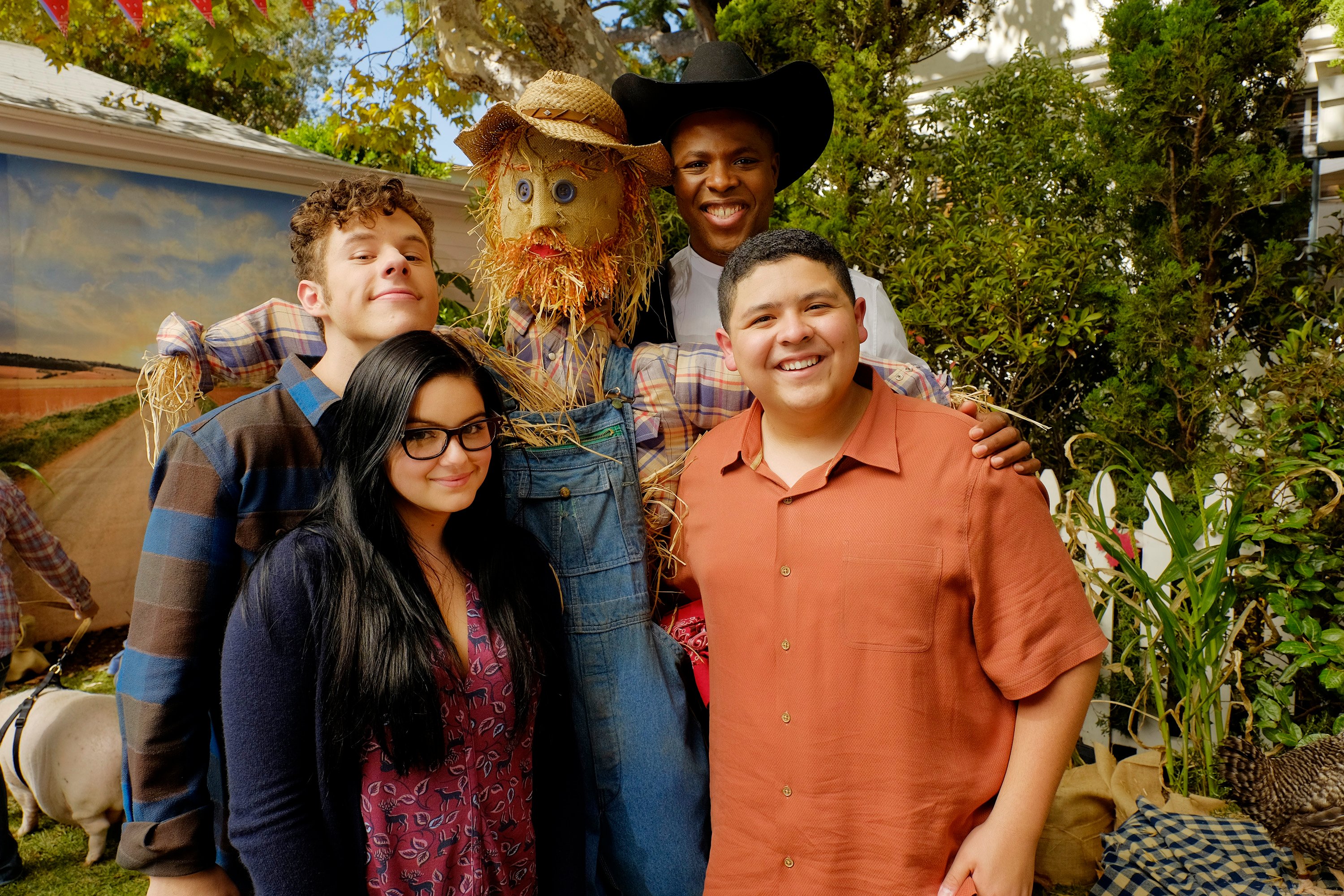 'Thanksgiving Jamboree' (Season 8)
This is back when Haley was dating Phil's best friend, Rainer Shine. With Cam and Mitch hosting this year's thanksgiving, Haley is looking for a way to tell her dad that she's going to Cabo with her new boyfriend. 
And in true Tucker-Pritchett fashion, the couple is going all out with this year's theme. Because they can't spend Thanksgiving with Cam's family, their house transformed into a country jamboree, complete with a farm in the backyard. 
There's one problem — a deep-fried turkey incident causes a goat to run right into a wall and die. How can Gloria tell Joe that the goat he just befriended died? Meanwhile, Jay is struggling with the fact that he has high blood pressure.
'Punkin Chunkin' (Season 3) 
After an argument over one of Cam's farm stories, this family splits into two groups: the dreamers and the realists. There was only one way to settle whether the story was true or not. The whole clan takes a trip to a nearby football field on Thanksgiving to test Cam's "Punkin Chunkin" story. 
'Winner Winner Turkey Dinner' (Season 9)
This year, Jay starts off Thanksgiving by saying how proud he is of everyone. Gloria for reaching 100,000 steps, Claire for winning a marathon, Cam for winning a football game, and Phil winning with his new magic shop. The problem? None of those things are actually well-deserved compliments. 
Fans join this Modern Family for a number of holidays, including Halloween, Christmas, and a few Valentine's Day mishaps. After 11 seasons and a handful of impressive Emmy wins, Modern Family ended during 2020. Some episodes of Modern Family are available for streaming on Hulu.